40V Power Share 4.0Ah 14" Cordless Lawn Mower
5 Year Warranty
30 Day Guarantee
As low as
$299.99
Regular Price
$179.99
Details
14" 40V Max Lithium-ion Cordless Mulching Lawn Mower with 2 removable 20V 4.0Ah Power Share batteries and Intellicut technology.
IntelliCut™ feature provides torque on demand for tougher conditions.
Mows up to 5,500 sq. ft. on a single charge.
Lightweight and compact—easy to maneuver and easy to store.
Two 20V (4.0Ah) Power Share batteries deliver 40V of power to cut through the thickest, tallest grass.
Charge indicators right on the batteries tell you how much mow you have left to go.
Dual-port charger fills your batteries back up with juice in just an hour.
Same Battery, Expandable Power. The same battery powers over 75+ 20V, 40V, and 80V lifestyle, garden, and power tools in the Power Share™ family.
Max Cut Area/Charge
5,000 FT²
Rated Voltage
40V (2X20V MAX)
Cut Height Range
1.5-3.5 in.
Grass Bag Capacity
0.85 Bushels
(1) - Grass Collection Bag
(1) - 20V Dual Battery Charger
40V 14" LAWN MOWER
GREENER, CLEANER, LEANER
The WORX WG779 14" Mower costs less to operate and is cleaner for the environment. Plus, modern controls and technology means you can cut your lawn more efficiently.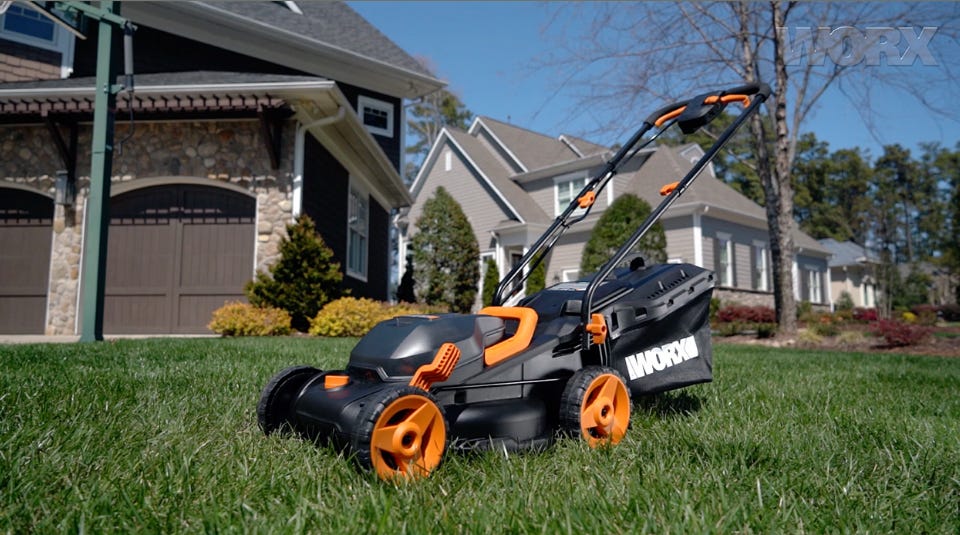 FREQUENTLY PURCHASED TOGETHER
A BETTER MOWER FOR A BETTER LAWN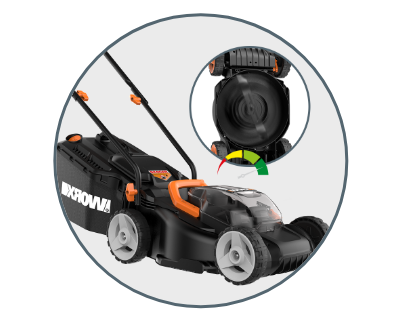 CUT YOUR GRASS INTELLIGENTLY
This mower has a lot of power. IntelliCut™ manages that power, so you can dial down energy usage when the land is flat and the grass is easy, but dial it back up when the mowing gets tougher.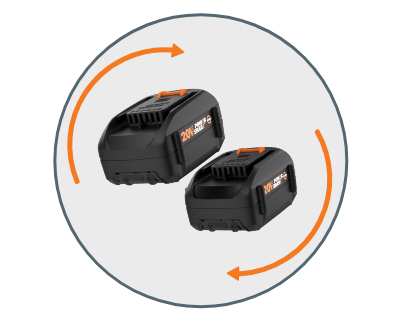 DOUBLE TIME
Two 20V 4.0Ah Power Share batteries means greater power to mow more efficiently. And you can share these batteries with other WORX Power Share tools in your arsenal.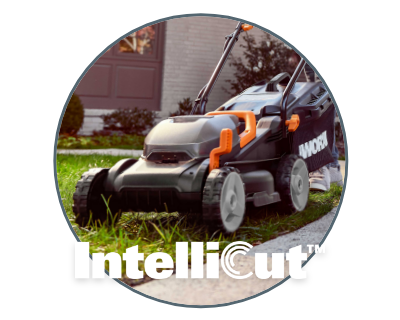 A CUT ABOVE, OR BELOW
6 different levels of cutting height adjustments let you customize your grass length. So depending on the season, or just your preference, you can flip the lever to cut from 3.5" down to 1.5".