4V ZipSnip Cordless Electric Scissors (Discontinued)
3 Year Warranty
30 Day Guarantee
Details
Check out
4V Max Lithium battery provides maximum run-time and holds its charge for several months.
Self-sharpening blade ensures a precise cut every time.
Lock-out switch works in conjunction with trigger for added safety.
Status indicator lets you know when the battery is fully charged.
Max Cutting Thickness
1/4 in.
This model is battery operated, but the battery is inside the tool. One charger is included with your ZipSnip Cordless Electric Scissors.
The Worx ZipSnip Cordless Electric Scissors are a handheld tool that handles jobs traditional scissors can't. The rotating blade cuts paper, plastic packaging, cloth, carpet, leather, and more with ease. The self-sharpening blade insures a precise cut every time.
The 4V Cordless Electric Scissors can cut materials up to 1/4" thick. Your ZipSnip can handle a wide range of materials including paper, plastic packaging, cloth, cardboard, leather, canvas, carpet, wallpaper, wire net, flower stem and much more.
The ZipSnip includes one blade and uses a self-sharpening mechanism to ensure it's always ready to cut when you are. When you're ready for more blades, Worx offers Replacement Blades in a pack of 2.
The blades for your ZipSnip are made of quality materials and designed to offer optimum performance for as long as possible. Actual wear rate will depend on the application, materials and user technique. Always use the accessory for its intended purpose, and allow the ZipSnip to do the work without excessive force or pressure.
While there aren't any specific hazards related to the Worx 20V Cordless Electric Scissors, we recommend that all our customers follow standard safety precautions while using our tools – including wearing safety eyewear, gloves, appropriate shoes & clothing, and keeping hair tied back. See your owner's manual for complete details.
If you decide the Worx ZipSnip isn't right for you, we offer a 30-day Money Back Guarantee from date of receipt (less shipping and handling). View more information here.
We know your tools are indispensable, so we cover each tool with a 2 Year Limited Consumer Warranty. You can extend your warranty to 3 years by registering online within 30 days of purchase. Already have your ZipSnip? Register now!
Parts subject to normal wear and tear are not covered by the tool's warranty. View more information on our warranty here.
FREQUENTLY PURCHASED TOGETHER
SUPERIOR SCISSORS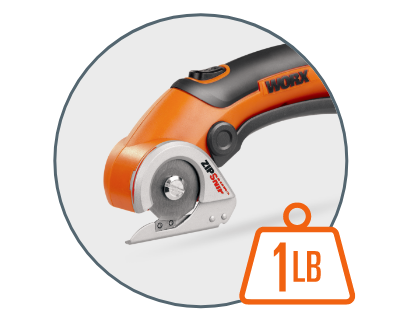 LET THE TOOL DO THE WORK
Stop straining your hands, the ZipSnip slides through material like butter.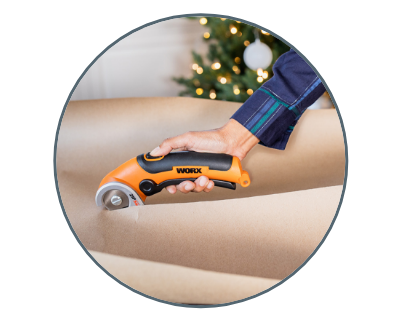 SO MANY USES…
The ZipSnip can cut through cardboard, tough plastic packages, fabric, wrapping paper, leather, canvas, and so much more!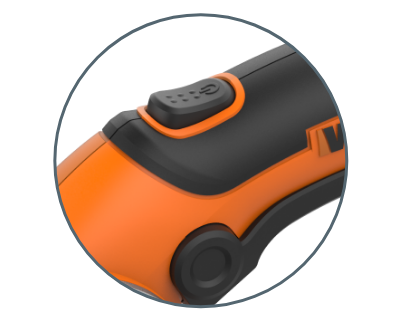 SAFER THAN SCISSORS
The lock-out switch works with the trigger for added safety, and the blade guard offers protection from the sharp blade.