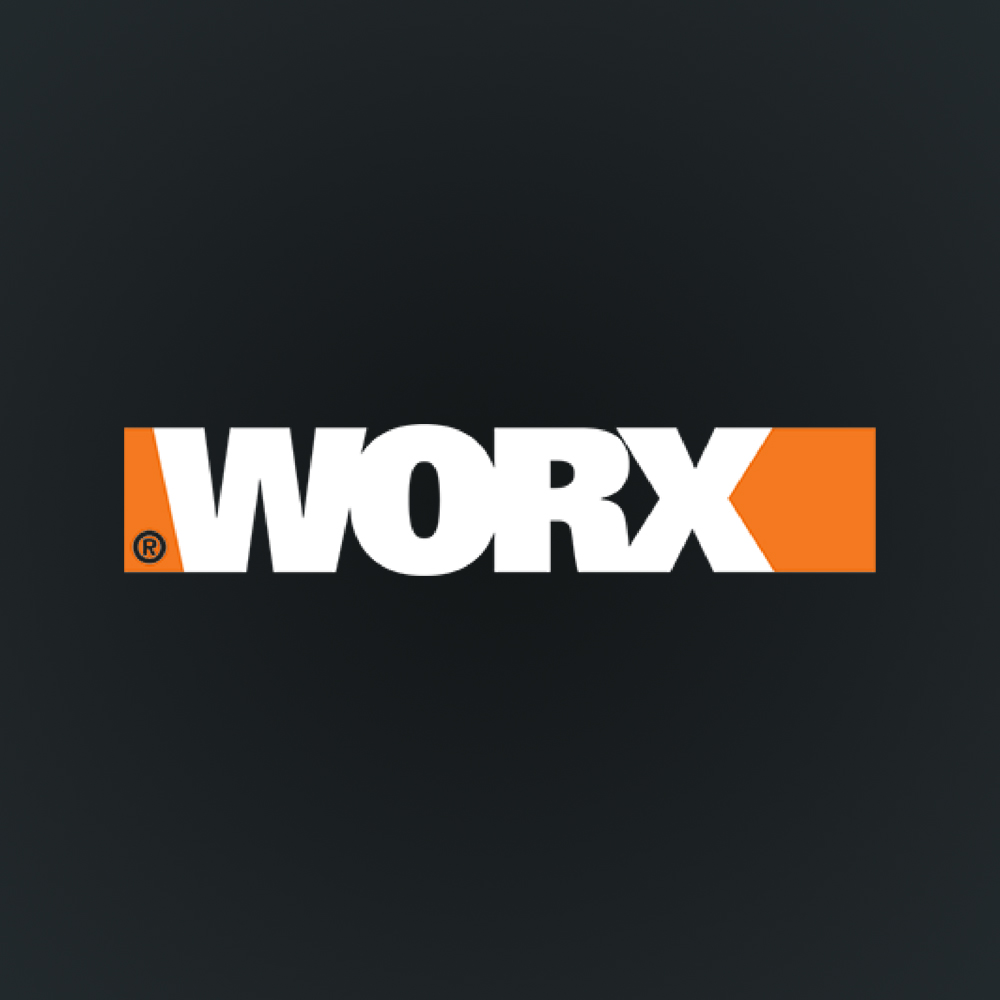 MOWER
ACCESSORIES
Shop our lawn mower accessories, including batteries, blades & more.
A good lawnmower is a powerful tool that can help you keep your yard well groomed. Some mowers are even designed to act as a mower and mulcher, thanks to special blades that mulch while you mow. If you've had your mower for a few seasons, you may worry that it's no longer as efficient as when you first got it. Thankfully, with replacement lawn mower blades, mulching blades, and other push mower accessories from Worx, you can keep your tool running like new.
If you have a battery powered lawn mower, one of the most important things to have is a good battery. The 56V MaxLithium Battery from Worx is a great option. As a quick charging, 2.5 Ah battery, this push mower accessory will help you get more use out of your yard tool. It's lightweight and thanks to the MaxLithium technology, won't suffer from memory effect. This is the ideal battery to help you get your work done efficiently and with no need to stop and refill a gas tank between passes. Use the 56V MaxLithium Quick Battery Charger to give yourself 2 hours of energy. The long cord also lets you charge up anywhere, making mowing the lawn more convenient.
Depending on the model of your cordless lawn mower, you may be more suited to using the 24V Lead-Acid Lawn Mower Battery or the 26V Lead-Acid Lawn Mower Battery. These batteries are compact and lightweight, meaning you can easily remove them from the mower to charge. Featuring a power test indicator, you'll always be able to see what your battery level is. That means no more running out of power in the middle of the job--you'll be able to pause when it's convenient, remove your battery, and charge it using a Lead Acid Eco Zic Charger.
When it comes to maintaining your lawn, no mower is effective without a sharp blade. That's why it's a good idea to stock up on replacement blades for a lawn mower. Doing so will allow you to complete your task, even if it's your first time using your lawn mower since the winter. But it's important to keep your mower in mind when selecting replacement blades. Just as aerocart accessories may not work for other yard carts, the type of replacement lawn mower blades you use will depend on the model of your mower.
For example, if you have the Landroid, the 1" Landroid Replacement Cutting Blades with Screws Included is the perfect solution to keep your automatic mower in good shape. These replacement lawn mower blades are easy to install with just a Phillips screwdriver, and they're also rotatable, meaning they'll help your Landroid last longer. The two-sided blades will keep your lawn looking well manicured, too.
When it comes to mulching blades, there are plenty of options to choose from to find the right fit for your mower. The 13" and 19" Lawn Mower Mulching Blades are ideal for the homeowner looking to naturally fertilize their lawn. These replacement mulching lawn mower blades feature a NutriCut dual-edge mulching blade, and are compatible with multiple lawn mowers. They'll be easy to install and use, giving you one less thing to worry about.
The 16" Lawn Mower Mulching Blade was created to help you mulch, bag, and compost your lawn cuttings. With a unique 3-in-1 mulching design, this push mower accessory is the perfect item to help you reduce, reuse, and recycle. Most importantly, it will also help you keep your lawn looking its best. The 18" Mulching Replacement Blade is another key push mower accessory. Also featuring a 3-in-1 mulching design, this 18" blade is made to fit 19" decks. This makes it versatile and able to handle most tasks that comes its way.
With patented push mower accessories like batteries and replacement blades for lawn mowers, as well as special mulching lawn mower blades, Worx has all the tools you need to keep your lawn mower working at full capacity. Whether you're looking to try mulching blades to make your life easier or you simply want quality replacement lawn mower blades, Worx has you covered.