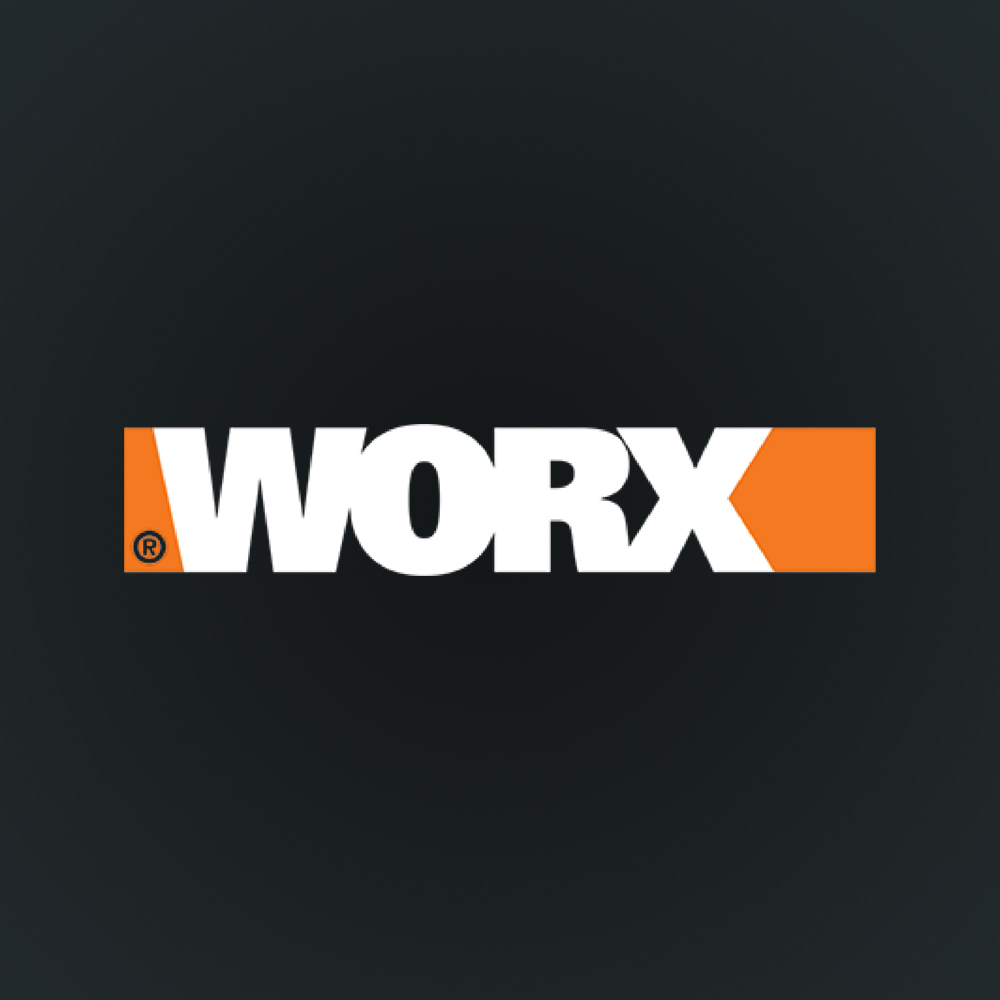 Worx TOOLS
Don't just
"Do it yourself."
Do it better.
Do it quickly.
Do it easily.
Do it all.
Do it with WORX.
Pegasus MULTI-FUNCTION PORTABLE AND FOLDABLE
WORX SWITCHDRIVER
starstarstarstarstar
– StuCurt from Longview, WA
Build the ultimate tool kit with accessories from Worx. Whether you're looking for pieces for your drill bit or drive bit set, Worx has you covered. With 18V and 20V MaxLithium Battery chargers, clamps, replacement blades, tool holders, LED work lights and more, find all of the tool accessories you need to complete a project. Plus, since our battery chargers can be used with most Worx tools, they're an essential part of any tool kit. There are a few ways to complete your power tool accessory kit if you're planning on doing any drilling and driving. For more basic projects, the 16-Piece Drill & Drive Bit Set includes everything you need. With HSS bits that work well on mediums like metal, wood, and plastic, you'll be able to tackle any project that comes your way. If you're looking for something a little more advanced, though, consider the 67-Piece Drill Bit Accessory Kit. Featuring the same durable HSS bits as the 16-Piece tool kit, it also has Metric and SAE sockets, tile bits paddle bits, and more. It also comes in a sturdy roll-up kit, making it easy to store and bring to the job. No tool kit is complete without an LED work light. If you find yourself working in dimly lit warehouses, get stuck on the side of the road in the dark, or just want to shine a bit of light on a detail-oriented project, Worx has you covered. Our 20V Max-Lithium LED Work Light shines 1500 lumens on your work. It's extremely versatile and flexible, and you can hook it or stand it almost anywhere. The tool is powered by our universal 20V battery. So, if you're on the job or on the go, you can use one of our 18V & 20V MaxLithium Battery quick chargers (either 45-minute or 60-minute) to quickly charge up the light before it runs out. Whether you're a DIYer or a contractor, you can't finish a project without the right tool kit and tool accessories. Thanks to the power tool accessory kits and essential pieces of equipment available from Worx, you'll be able to complete any job, no matter the conditions or requirements.