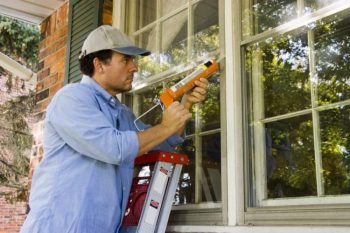 The holidays are quickly approaching, so it is time to start finding gift ideas for the people on your list. If some of them happen to be DIYers, you are in luck – they can be some of the easiest people to shop for. 
Whether you are looking for DIY gifts for mom, DIY gifts for dad, or you just need to find good gifts for any DIYer, our holiday gift guide has you covered. Check out our gift ideas 2019 to find the perfect gift for the DIYer in your life. Whether you're looking for a compact circular saw, electric scissors, Aerocart accessories, reciprocating saw, or electric yard tools, we've got the best gifts in 2019 for him or for her.
Compact Circular Saw
A compact circular saw can be one of the best DIY gifts for men or women. Even if the DIYer already has a full-size circular saw, a tool like the 4-1/2" WORXSAW Compact Circular Saw makes for a great addition to their tool kit. The lightweight design of the saw means it's easy to handle, but still has enough power and blade depth to cut 2x4s. It tops our holiday gift guide because it's simply the perfect saw for working on DIY projects around the house.
Electric Scissors Make for a Useful 2019 Gift Idea
A pair of cordless electric scissors can be great for making a range of household tasks easier. The 4V ZipSnip Electric Scissors can cut cardboard and plastic packaging with ease. You can even use them to cut carpet if you need to. They have a self-sharpening blade to guarantee precise cuts, and they are safe and easy to use. 
Along with being one of the best DIY gifts for women and men, this could be something that will help you as you prepare for the holidays. With the ZipSnip electric scissors in your hand, cutting wrapping paper for gifts will be an absolute breeze.
Aerocart Accessories Make Good Gifts
If the DIYer on your list already has the Aerocart wheelbarrow, then the snow plow attachment can be one of the best 2019 gifts for him or her. This attachment turns the Aerocart into a handy snow plow that will make it easy to clear driveways and walkways. It also has three adjustable height positions to make it more comfortable to work with. With all of the time and labor it saves, it will turn your DIYer's Aerocart into his or her favorite piece of snow removal equipment.
Reciprocating Saw
A reciprocating saw is a good gift for DIYers who get into the heavy-duty work. When you get them the 20V Axis Cordless Reciprocating & Jigsaw, you have the opportunity to give your DIYer a tool that can pull double duty. With the pivoting head, it converts from a reciprocating saw to a jigsaw. Being two tools in one, it will open up a wide range of DIY possibilities. With its versatility and performance, it can be one of the best DIY gifts for dad or any other DIYer you may know.
Holiday Gift Guide to Outdoor Electric Yard Tools
Winter might not be the peak season for yard work, but outdoor tools offer some of the best gift ideas for 2019. One option is the TRIVAC 12-Amp Electric 3-in-1 Blower/Mulcher/Yard Vacuum. The leaf blower function will make it easy to clear the yard, and with the vacuum function, it can also help with removing and bagging the leaves. If your DIYer is a gardener, they can also use the mulching function to shred the leaves for use as mulch in the garden.
If your DIYer mom needs to trim some branches or cut wood out in the yard, the 20V JawSaw Cordless Chainsaw could be one of the best gifts 2019 for her. It can cut branches up to 4" in diameter, and the blade housing makes it one of the safest saws you could use in your yard. It also has an automatic chain oiler and an auto chain tension system, making it very easy to use.
WORX offers a wide range of tools that can be great as DIY gifts for men or women. With our holiday gift guide for 2019, you have an assortment of tools that could be the perfect addition to any DIYers tool collection. But the gift ideas do not stop there – when you check out the entire range, you can find good gifts for every DIYer you know.
Find good gifts for all the DIYers in your life at WORX!
Summary
Article Name
2019 Holiday Gift Guide for the DIYer in Your Life
Description
Whether you're looking for a compact circular saw, electric scissors, Aerocart accessories, reciprocating saw, or electric yard tools, we've got the best gifts in 2019 for him or for her.
Author
Publisher Name
Publisher Logo