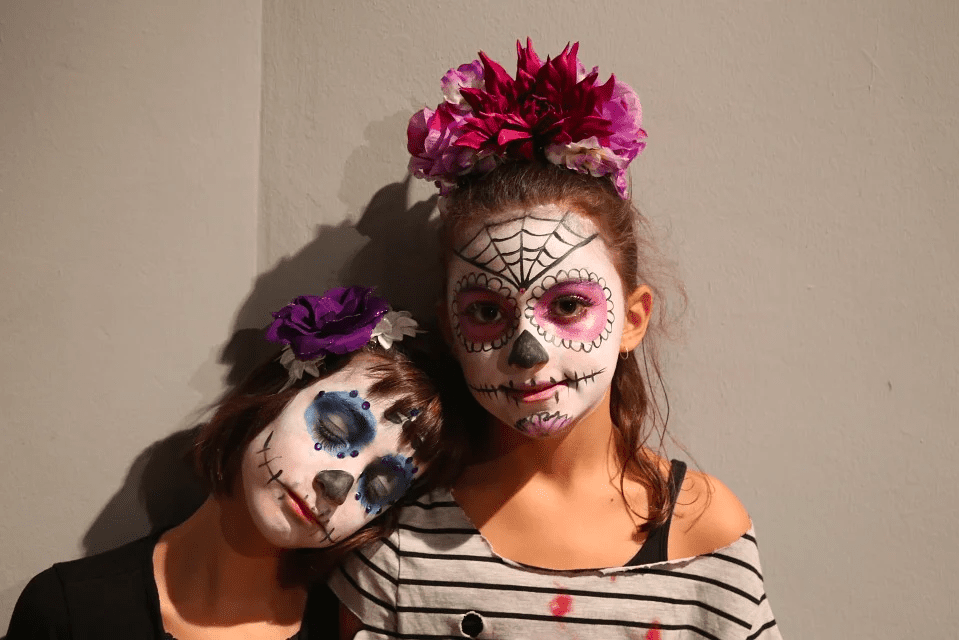 Halloween is almost here, and that has many of us looking for costume ideas. For costumes that require makeup, using an airbrush can be a way to take your look to the next level.
Most people are already aware of the ways an airbrush can be great for DIY projects, but they are also one of the most versatile makeup tools available. Airbrush makeup is already popular for weddings because airbrush foundation offers better coverage and it is longer lasting. 
An airbrush also offers a range of benefits for Halloween makeup. The long-lasting finish is one benefit. Along with that, the precision of an airbrush allows you to achieve effects that would not be possible with other methods. A skilled artist can airbrush Halloween makeup in a way that offers great realism for a wide range of applications.
If you are looking to try an airbrush for your Halloween makeup this year, the following tips will help you along the way.
Find Inspiration
The first step is to decide on what you want to be for Halloween and look for some inspiration. Just by searching online, you should be able to find a wide variety of Halloween makeup ideas. You don't have to copy any other makeup idea you see entirely, but you want to have an idea of how you want the makeup to look when you are done.
Select the Right Makeup
There are many different types of airbrush makeup. Different types of makeup are used for different purposes, so you should do a little research to learn about airbrush makeup. Makeup products have different bases and some products might be intended for heavier applications and others might be good for lighter details. You should also avoid using cheap makeup made from low-quality materials. You might only have plans to use it for the one night, but cheaper makeup could irritate your skin or it might not look as good when applied.
Wash and Dry Skin
The makeup will not stick well if your skin is wet or oily. You should wash and dry your skin before applying airbrush makeup. This is not only true for Halloween makeup that is to be applied to the face, but it is also true for applying makeup to other parts of your body. 
Practice First
You are going to want to practice some of the basics of airbrushing before you apply Halloween makeup. This will get you familiar with handling the tool and some of the techniques for applying makeup. If you are looking for tips, you can find a range of helpful guides online. You can also find videos where experienced artists demonstrate the skills that go into achieving different designs.
The MAKERX Airbrush can be the perfect tool for easy Halloween makeup. It is designed to be easy to use and the precision nozzle makes it great for DIY crafts and makeup. Being a part of the MAKERX line means that it works with the MAKERX Hub. Along with the airbrush, the Hub also powers the MAKERX mini heat gun, angle grinder, wood and metal crafter, and rotary tool.
Summary
Article Name
How To Use Your Airbrush To Up Your Halloween Makeup Game
Description
If you are looking to try an airbrush for your Halloween makeup this year, the following tips will help you along the way.
Author
Publisher Name
Publisher Logo