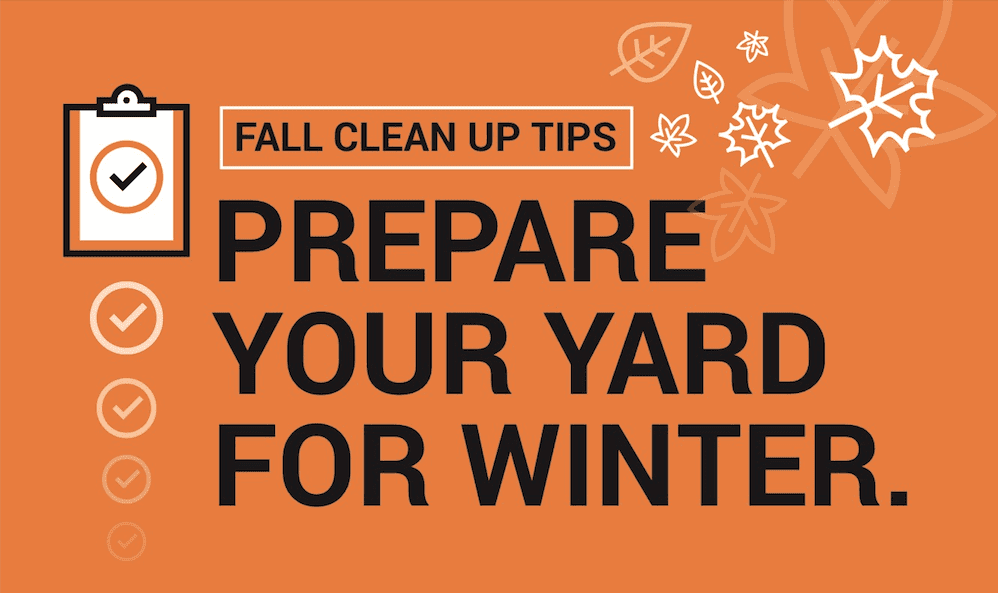 Temps are dropping. The first snowfall is just around the corner. If you're in the upper Midwest, chances are you've already broken out the boots and galoshes (if you haven't bolted for South Florida). It was a glorious year for fall colors, but with the sudden shift in seasons, we're down to the wire before to get everything tied up and locked down before going into hibernation.
1. CLEAR DEBRIS FROM WINDOW WELLS
By now you've probably gone through a couple of leaf-cleaning rounds. But don't be complacent about those last fallen leaves that tend to bunch up in nooks and crannies. If you have window wells and other areas around the house with open drainage systems, be sure to clear debris from these openings so when spring rains return your foundation isn't at risk from flooding. Also, clean out gutters and downspouts to prevent ice from building up around your home's eaves when rooftop snow partially thaws and then refreezes.
2. IT'S HIGH TIME TO TRIM THE TREES
After the leaves have fallen it's easier to spot tree branches that pose a hazard in the wintertime. Walk your property and look for those random limbs poised for snapping under heavy snowfall or ice storms. Better to be proactive now than to wait and hear an ominous loud snap above your porch or driveway.
3. GIVE THE DECK A GOOD SCRUBBING
To prevent mold and mildew, spray clean the deck, let it dry and then apply a coat of weatherproofing stain. If you use a professional power washer, follow the pressure instructions carefully as these can damage some decking materials.
4. RUN THE MOWER ONE LAST TIME
Before tucking your mower into the garage, cut your lawn one last time at the lowest setting. This final pass will allow melting snow and ice packs to dry out faster and set the stage for your grass to grow back thicker and greener when warm weather rolls back around the corner.
See the WORX Precision Fall Clean Up Collection
WORX tools are designed to easily tackle every task for your home, yard and workshop. Built on a platform of innovation. Engineered with superior technology so you can perform with precision. WORX makes it easier to get the toughest jobs done faster. CLICK HERE to find tools to help you with your fall clean-up.
Summary
Article Name
Fall Clean Up "Don't Forgets" Before the First Snowfall Hits
Description
It was a glorious year for fall colors, but with the sudden shift in seasons, we're down to the wire to get the yard tied up. We've got tips to help!
Author
Publisher Name
Publisher Logo