Quick Home Improvement Ideas That Take 10 Minutes or Less
Being a DIYer isn't all about doing the big projects. While home improvement ideas for things like a kitchen remodel might feel more exciting, it's the quick and easy DIY projects that keep your home in good shape.
In this post, we are going to look at a few quick DIY projects for home improvement. These DIY home fixes can be competed in ten minutes or less, and you do not need an extensive range of home improvement tools to get the work done. You can do all of the work with some basic power tools like a drill & driver, saw, and oscillating tools. You'll also need a good set of hand tools.
With that in mind, let's take a look at some quick home improvement projects. Quick DIY projects for the home include removing water stains from ceilings, fixing a faucet with weak flow, fixing your cabinets, remedying a squeaky floor, removing stripped screws.
Quick DIY Projects Include Removing Water Stains from Ceilings
If you have a water stain on your ceiling, you might want wait before repainting to get rid of the mark. Instead, you can use a solution that is about 10% bleach in water for an easy home fix for water stains. Just fill a spray bottle with the solution and spray it on the stain. Wait about a day or two and there is a good chance the stain will be gone. If the stain has some mold or mildew, you might be able to use the same method. Instead of the bleach solution, however, use a mildew remover.
Easy Home Fix for Cabinet Doors That Won't Stay Closed
If you have kitchen cabinets that won't stay closed, installing a magnetic catch is a quick DIY fix. This is one of the easiest DIY home improvement ideas, and you just need a simple magnetic catch that can be found at any hardware store. You could also make this job easier with a tool like the 4V Cordless XTD Xtended Reach Driver. It is a small cordless screwdriver that is great for working in tight spaces.
Fixing a Faucet with Weak Flow is an Easy DIY Project
If you have a faucet that has weak water flow or sprays a little off to the side, it probably means you need to clean the aerator. To do this, just remove the aerator from the faucet using a pair of pliers, soak it in vinegar for about half an hour, and then scrub it with a toothbrush.
When you remove the aerator, make sure to close the drain in case any of the parts fall in the sink. Furthermore, it might be a good idea to wrap some tape or a piece of cloth around the aerator to protect it from getting scratched by the pliers when you're working on this quick DIY home improvement project.
Loose Drawer Fronts can be Fixed With Home Improvement Tools
With a couple pieces of quarter-round molding and a cordless drill like the 20V AI Cordless Drill & Driver in One, you can make an easy home fix for loose drawer fronts. Cut the quarter-round to match the height of the drawer using a power saw such as the 4-½" WORXSAW Compact Circular Saw or the BladeRunner Portable Tabletop Saw.
Hold the pieces in the front corners as you drill some small holes through the front and sides and into the quarter round molding. Put some polyurethane adhesive on the pieces of wood to stick them in place, and then drive the screws in through the previously drilled holes.
Getting Rid of a Squeaky Floor is an Easy Home Fix
If you notice a squeak under a section of carpeted floor, don't worry. You won't need to pull up the carpet to fix the problem. Instead, fixing a squeaky floor is actually a quick DIY project for home that won't be too much of a hassle.
You can start this easy home fix by using a stud finder to locate a nearby floor joist. Once you find a joist, you can then use your 20V cordless drill to drive a trim head screw through the carpet and padding and into the subfloor and joist. You want to use a screw with a narrow head because screws with larger heads will pull the carpet down. That is why trim head screws are perfect for this easy DIY project. Once you are done, they will be unnoticeable.
Removing a Stripped Screw is Another Quick Home Improvement Project
A stripped screw can turn even the easiest of home improvement ideas into a real problem. Fortunately, you can use a screw extractor to remove stripped screws quickly and easily. Using the kit and your cordless drill, simply ream a hole with reverse threads in the top of the screw. You then tighten the extractor bit into the hole and it will turn the screw free. These kits are inexpensive, and having one is a good way to guarantee that stripped screws don't put a halt to your home DIY plans.
It's good to be able to do the big DIY projects for home improvement, but the little jobs and quick DIY fixes are also important. As long as you have the right home improvement tools, you can perform a wide range of easy home improvement projects that take just a few minutes to complete.
Find everything you need to complete your next quick home improvement project at WORX!
Summary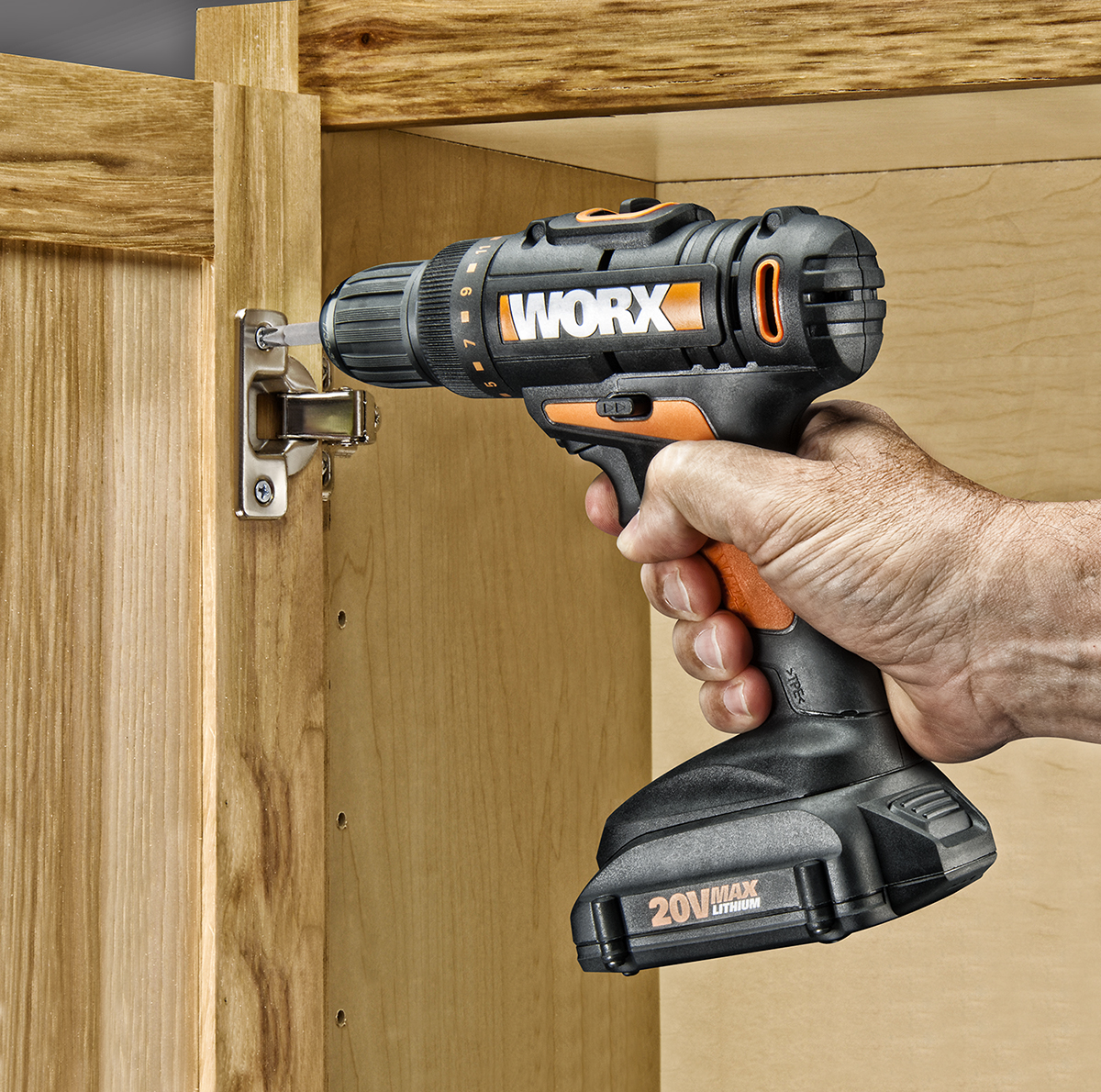 Article Name
Quick Home Improvement Ideas That Take 10 Minutes or Less
Description
Quick DIY projects for the home include removing water stains from ceilings, fixing a faucet with weak flow, fixing your cabinets, remedying a squeaky floor, removing stripped screws.
Author
Publisher Name
Publisher Logo