Compact Circular Saw Lands On "This Old House" Fall Favorites
"What's New"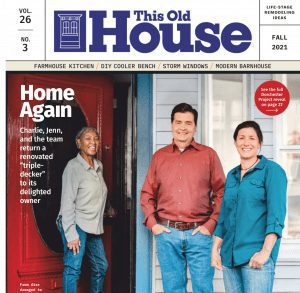 "This Old House" Fall issue is out on stands, and inside is their "Fall Favorites" list for this season. Included are home upgrade ideas as well as their problem-solving picks, and on that list you will find the new Worx Nitro Compact Circular Saw.
"Nice Slicer for Thin Stock" 
The magazine calls out some of our favorite features. The Compact Circular Saw is lightweight, cordless, a brushless motor, cuts through plywood and stock up to 2″ thick.
Worx Nitro Compact Circular Saw is part of the Power Share battery platform, eliminating cords, with a battery that is interchangeable with other Power Share tools! 
Read the entire "This Old House" article by clicking here, or pick it up wherever your favorite magazines are sold.