Hydroshot 12" Surface Cleaner Attachment
No Warranty
30 Day Guarantee
Details
Hydroshot surface cleaner attachment features dual rotating, high-pressure nozzles to create a 12 in. diameter cleaning swath to clean large areas faster and easier.
Brushed housing edges trap and enhance the surface cleaning-action, while also providing scrubbing power.
22 in. long reach for ease of use.
Power surface cleaner attachment easily connects to any 20V or 40V Hydroshot model. No need for the extension lance.
Compatible with all Hydroshot models.
(1) - Surface Cleaner Attachment
No, this is a Hydroshot genuine accessory and will only connect to 20V and 40V Hydroshot models.
WG620, WG625, WG629, WG630, WG640, WG644, and WG649 series of Hydroshot models. For best results, use with the WG644 or WG649.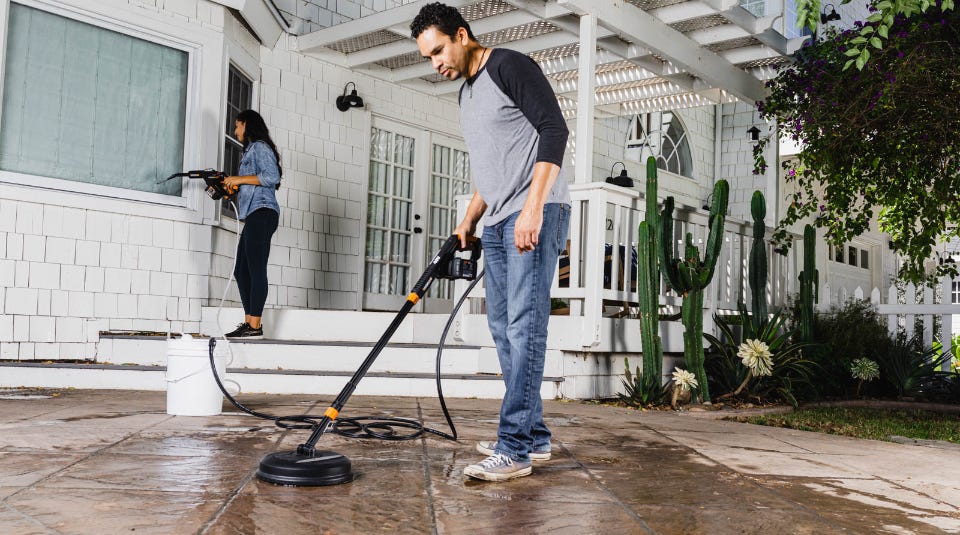 Cleaning Comes Full Circle
Clean large surfaces quicker! Wash surfaces like your deck, patio, and sidewalks with ease. The Hydroshot has always been great at cleaning with a single stream, now it has a large, round, spinning water brush to get even more done.
Frequently Purchased Together