Hydroshot Spray/Misting Nozzle
No Warranty
30 Day Guarantee
Details
Quick-Connect adapter allows for easy attachment to the Hydroshot for misting/spraying applications.
Ideal for watering/misting flowers, washing windows or cars, or for any task where a light-duty sprayer would come in handy.
Use disinfectant solution to sanitize surfaces and large areas with this misting nozzle.
Variable-nozzle twists to adjust the width of the spray-pattern on the spray attachment.
Compatible with all Hydroshot models. (Use with WG644 or WG649 for best results—450 PSI or higher.)
Compatible with all Hydroshot models. For optimal performance use with WG644 and WG649.
Yes. It is compatible with all models, but works best with the Hydroshots that have a 450 PSI or higher, like the WG644 & WG649.
That will depend on the strength of the Hydroshot you are using, but it is rated up to 870 PSI.
It is intended to work best with the Worx Hydroshot?
No. It is just a misting/spraying nozzle to attach to the Hydroshot.
When attached, the nozzle limits the Hydroshot to 0.65 GPM (Gallons Per Minute).
Bleach-based products and disinfectants containing chlorine are acceptable to use with the Hydroshot misting nozzle. Alcohol-based disinfectants are not compatible with the Hydroshot and misting nozzle and should not be used.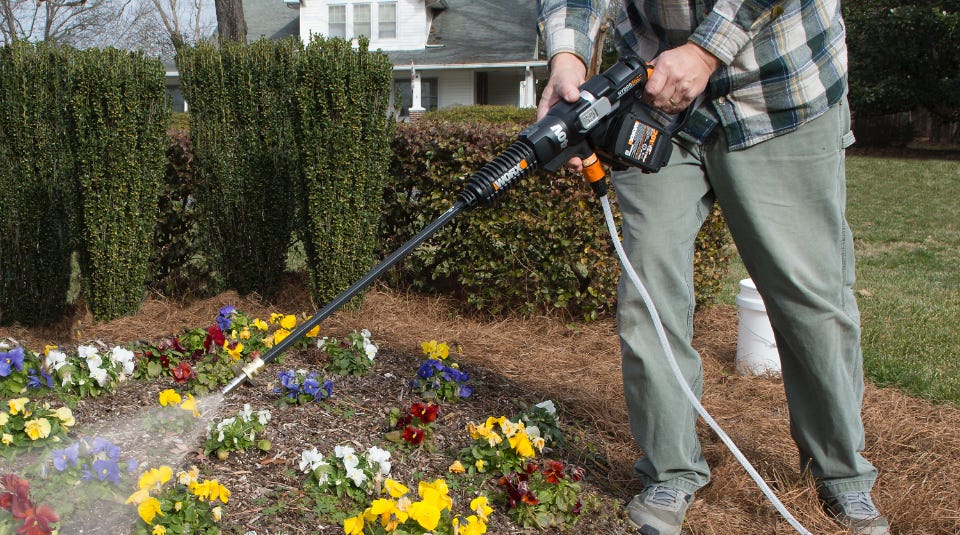 Turn Your Hydroshot into a Mister
Spray away dirt and grime or mist the flowers.
You'll have the happiest plants and the cleanest windows on the block.
Frequently Purchased Together