Landroid S 20V 2.0Ah Robotic Lawn Mower (1/8 Acre)
Landroid S 20V 2.0Ah Robotic Lawn Mower (1/8 Acre)
is rated out of
5
by
8
.
3 Year Warranty
30 Day Guarantee
Details
Fully automated robotic lawnmower can cut up to 1/8 acre.
Control Landroid remotely via the Landroid app by connecting via Bluetooth and Wi-Fi.
Patented AIA (Artificial Intelligence Algorithm) cutting technology ensures it can pass through narrow paths with ease.
Floating blade disc automatically lifts the blades giving Landroid more clearance to navigate uneven terrain without getting trapped or stuck.High efficiency brushless motor runs 50% longer, is 25% more powerful, and offers 10% longer life compared to mowers with brushed motors.
20V 2.0Ah Power Share battery is compatible with all Worx 20V and 40V tools, outdoor power and lifestyle products.
Learn more about how Landroid works.
Interested in professional installation? Visit our support page and select Installation Service from the menu.
Have questions about Landroid? Visit our Support Page.
Obstacle Avoidance
Wheel Torque
(1) - Landroid S 1/8-Acre Robotic Lawn Mower
(1) - Landroid Charging Expansion Kit Small/Medium (WA0463)
(1) - 2.0Ah Battery (WA3575)
(426) - Ft. of Boundary Wire
(180) - Boundary Wire Pegs
The Landroid is a battery-powered robotic lawn mower that cuts your grass on a customizable schedule and automatically returns to the recharging base when complete.
Mow time can vary due to several factors including your terrain, slopes, and the number of obstacles the robotic mower must navigate around in your lawn. The Landroid trims your yard on a customizable schedule, maintaining a consistently healthy lawn height.
The Landroid robotic mower has an app that allows the owner to adjust multiple settings and gather information about your Landroid. It is available at no cost on the Google Play store and Apple App store.
A quick start guide with easy to understand instructions is included with the Landroid robotic lawn mower. Installtaion takes anywhere from 3 to 5 hours depending on your lawn size and number of obstacles.
Installation of a boundary wire is required before using your Landroid. The boundary wire and lawn stakes are all included with the Landroid. We also offer customer care and support for installation questions.
The charging base for the Landroid Robotic Mower should be placed on a completely flat surface. A 32 ft. (9.7 m) power cable is included. Place the charging base in an area that doesn't get an excessive amount of sun exposure to prevent overheating of the lithium battery.
If you have an existing dog fence, the radio frequency from the dog fence could potentially interfere with the radio frequency of the Landroid boundary wire, rendering both fences inoperative. Landroid is not recommended to be installed within 3 feet (1m) of an existing dog fence.
While not necessary, the boundary wire can be trenched. The Landroid wire should not be buried more than 2 inches (5cm). Lawn Stakes are provided in the box to pin the boundary wire flush with the surface of your lawn.
The Landroid mows according to an algorithm which to us appears to be a random pattern. Since Landroid mows more frequently it will create a carpeting effect on your lawn leaving your grass completely even.
Landroid handles large obstacles by bumping into them and turning around. The Anti-Collision System (ACS) accessory is available as an add-on to help your Landroid mower sense obstacles via ultrasonic detection and navigate around them instead of running over or bumping into them.
The Landroid must have a gate or a path to move through the second cutting area. The Landroid can travel over a driveway to get to the secondary mowing area if needed, but the wires must be run through 2 separate expansion joints in the concrete.
The Landroid robotic lawn mower uses 3 razor blades attached to a rotating disc.
Cut-to-Edge technology is an offset blade positioned at the edge of the mowing deck. This allows the robotic mower to get closer to the edge of your boundary and reduce the amount of trimming needed to as little as 2 in. (4.5 cm).
Yes, you have the ability to transfer ownership of your Landroid to someone else through the Landroid account page (https://account.worxlandroid.com/login). Follow the steps below to successfully change ownership:
1. Ask the new owner of the Landroid to set up a new Landroid account for themselves
2. Log-in to the https://account.worxlandroid.com webpage and click "change" next to your email address (found under "Owner")
3. Fill out the change of ownership form with the new owner's email address that they used to set-up their Landroid account
4. You will both get an email confirmation when the transfer is successful
For replacement and additional parts please visit our Landroid page.
THE NEW LANDROID S
WELCOME TO NEVER MOWING YOUR LAWN AGAIN
The Landroid robotic mower's advanced technology and all new enhanced features will give you a picture perfect lawn while saving you time and money.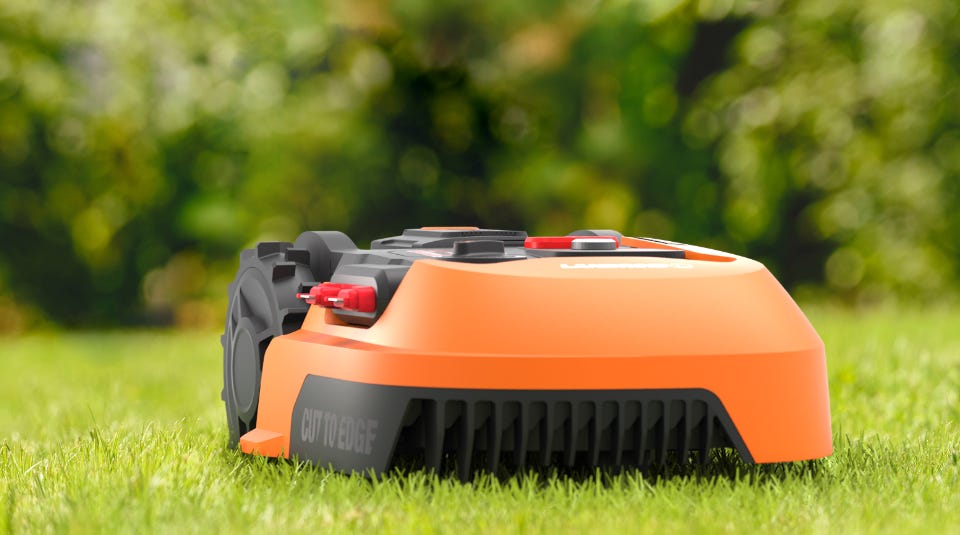 FREQUENTLY PURCHASED TOGETHER
EASY INSTALLATION
Landroid is easy to install all by yourself. Everything you need for installation is included in the box except a couple of basic tools like a mallet and wire cutters.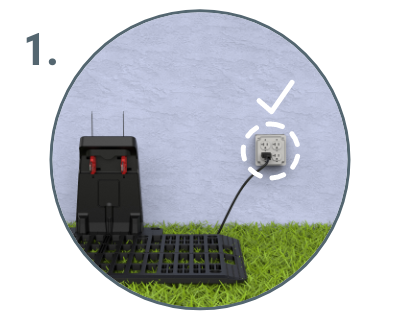 Set the charging base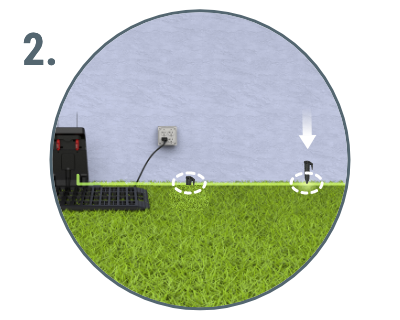 Lay the boundary wire around the perimeter of your lawn and secure with included pegs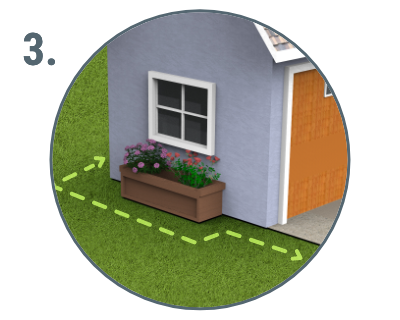 Address any obstacles in your yard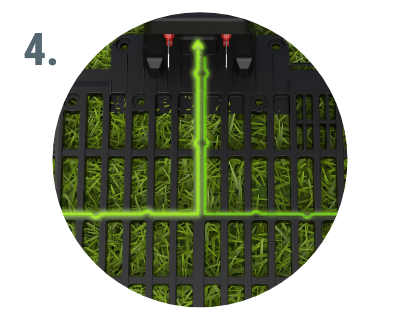 Once boundary wire is laid around entire perimeter, return boundary wire to charging base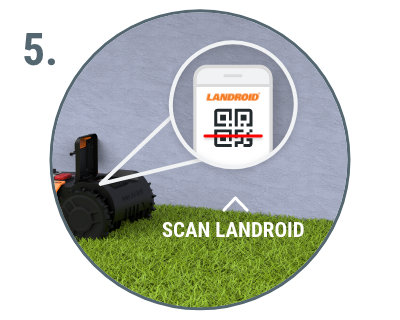 Connect your Landroid to the app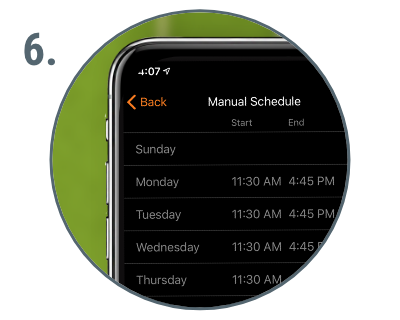 Customize your settings and set a schedule

NEED HELP WITH INSTALLATION?
We've partnered with Worx authorized Landroid installers around the country to offer professional installation services for your Landroid robotic lawn mower. Fill out the form to schedule your installation and we've got it from there.
Visit our support page and select Installation Service from the menu.
Make your landroid even more capable
Customize Landroid to the unique needs of your lawn and lifestyle.