Intermediate
DIY Paper Party Pinwheels for Halloween

Supplies
MAKERX Air Brush
MAKERX Rotary Cutter
MAKERX Glue Gun
Orange Paper Bags
Black Paper Bags
Clear String or Twine
Black and Orange Airbrush Paint
Step-by-Step Instructions
Tool Tip
---
Before airbrushing, test and practice on a scrap piece paper.
Steps
---
1. Count out the number of bags to use. For standard size lunch bags you'll need to use 7-9 bags for a full look. For smaller size paper bags, you'll need to use about 12-14.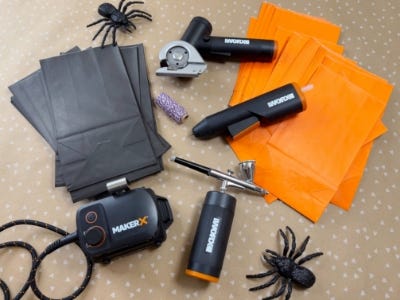 2. Add glue to the back of each bag, along the bottom and up the center. Stack another bag on top (facing the same direction), press in place and continue to add glue and bags. Tip: Glue the bags in groups of threes to make it easier to cut.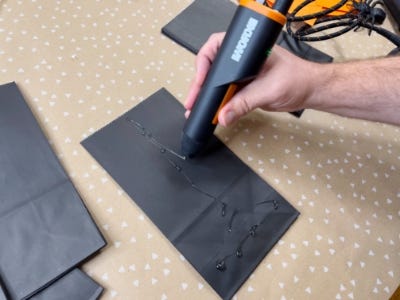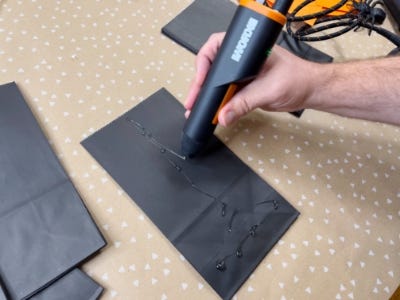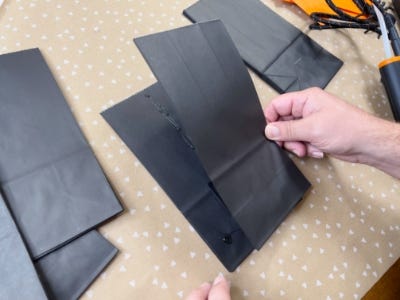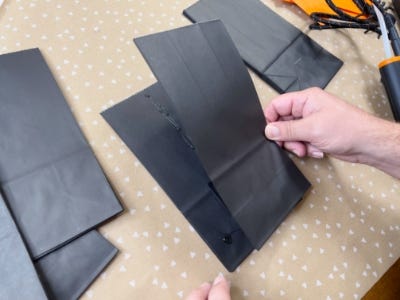 3. Once you have all the bags glued together, start cutting the shape…cut down the tops of bags to form a point and cut small triangles or other shapes into sides of bags to create additional designs. Think of a paper snowflake! TIP: As you work, open the bags to make sure the ends meet, add more bags if needed.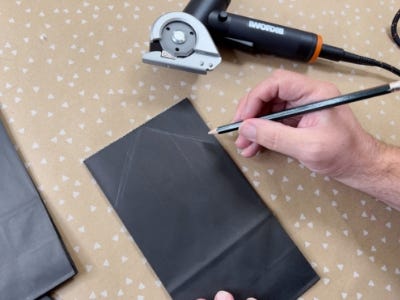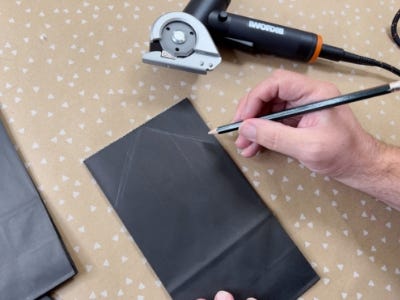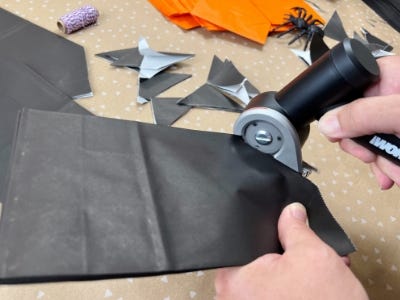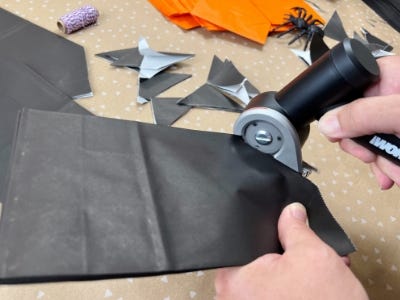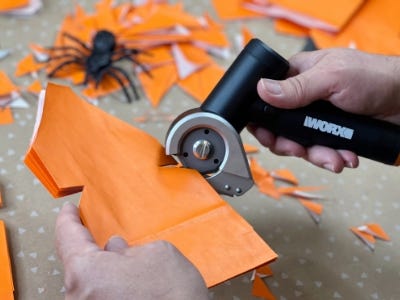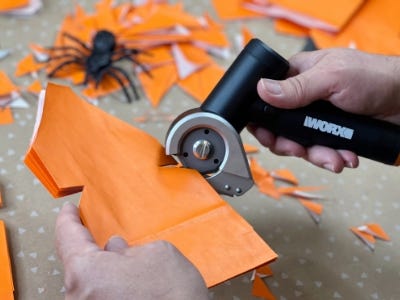 4. Glue the groups of cut bags together. Once all the bags are glued together open it up and glue the ends together. Punch hole in bag, loop string through, and tie off and hang.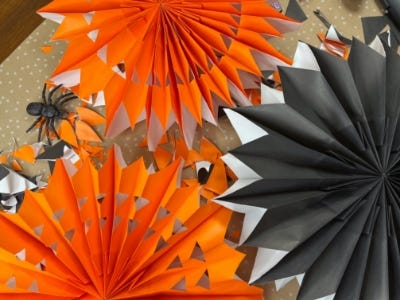 5. Use the airbrush to add more texture and creepiness by randomly spraying a light mist around the otter edge or close to the inside of each star! Add to your Halloween display!