Nitro 20V Cordless Pruning Shear/Lopper
3 Year Warranty
30 Day Guarantee
As low as
$229.99
Regular Price
$149.99
Details
Proven Power—Worx NITRO™ tools are built for pro-level performance to elevate power, speed, and productivity on every task.
The Titanium plated blade decreases friction, provides easier cutting, and offers long lasting protection against rust corrosion.
Brushless motors are more efficient, run 50% longer, are 25% more powerful, and have a 10% longer life.
Soft grip handle provides ultimate comfort and reduced user fatigue when operating for extended periods.
Powerful cutting power for branches, twigs, and shrubs up to 1" diameter.
These cordless pruning shears/loppers offer the cutting power of a manual lopper but with convenient one-handed operation.
Same Battery, Expandable Power. The same battery powers over 75+ 20V, 40V, and 80V lifestyle, garden, and power tools in the Power Share™ family.
Clamping Force
9000-12000 N
Weight
2.38 lbs. (1.5 lbs. Bare)
(1) - Nitro 20V Cordless Pruning Shear/Lopper
(1) - 20V 2.0Ah Battery (WA3575)
(1) - Quick Charger (WA3881)
The WG330 Cordless Pruning Shears/Loppers can cut branches up to 1 inch in diameter.
The WG330 is very compact and versatile for cutting branches, twigs in shrubs, dead flowers, etc.
Carefully review the owner's manual for all safety information and guidelines. Follow safety precautions while using power tools – including wearing safety eyewear, gloves, appropriate shoes & clothing, and keeping hair tied back. See the owner's manual for complete safety instructions and details.
Frequently purchased together
Drive Powerful Results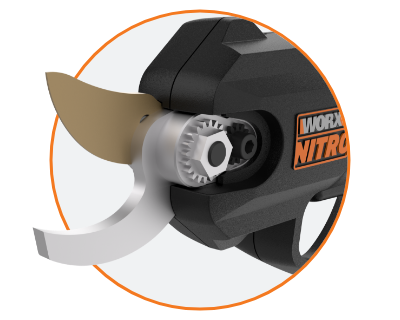 Titanium Plated Blade
Titanium coating decreases friction, allows for easier cutting, and protects against rust corrosion.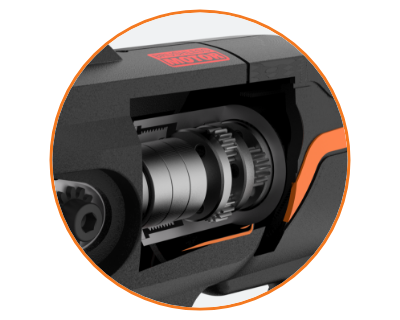 Brushless Motor
The compact brushless motor offers higher power, extended runtimes, and longer life than tools with brushed motors.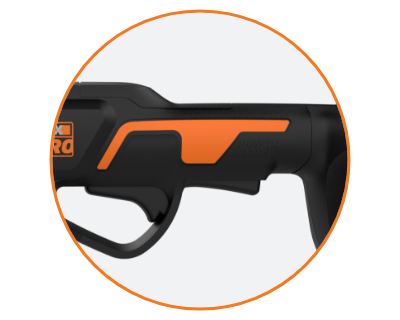 Soft Grip Handle
The soft grip handle and lightweight body allow you to hold the tool for longer periods with no fatigue.