Find My Landroid GPS Location Anti Theft Device - Replacement
1 Year Warranty
30 Day Guarantee
Details
Keeps Landroid constantly connected via cellular data.
Get real time notifications and status updates.
Notifies you via the Landroid mobile app if Landroid has been removed from its mowing area.
Track and lock your Landroid remotely in case of theft.
Easy to install.
1 year of included cellular service, service can be renewed directly from mobile app after expiration.
Compatible Models
WR140, WR147, WR150, WR155, WR165
(1) - Pre-paid Multi-IMSI SIM Card
(1) - Set of anti-tamper screws
FindMyLandroid is an anti-theft device which allows you to easily track your Landroid if it is lost or stolen using GPS technology. You can also lock your Landroid in case of theft. FindMyLandroid will notify you via the app if Landroid is removed from its geofenced area. It also keeps your Landroid connected via cellular data at all times so you can get real time notifications and status updates and update the schedule remotely.
The Multi Imsi Simcard allows Landroid to connect to different cell towers between the largest providers of data in the US and Canada.
To install FindmyLandroid, first open your Landroid app and select the FindMyLandroid accessory to pair the accessory to the mower. Scan the QR code on the accessory. Simply remove the cover by using a screwdriver to remove the three screws holding the cover plate. Attach the accessory to the cables found in the port. The location of the port will differ depending on the model of your Landroid, refer to your quick start guide for more information. The SIM activation can take roughly 30 minutes or more.
Landroid will operate without the FindMyLandroid accessory. Landroid can also connect to your home WiFi but WiFi connectivity can lessen at further points of your yard, making it not possible to control Landroid via the app or see if Landroid is trapped. The FindMyLandroid accessory pulls cellular data from multiple cell phone towers to keep Landroid connected and at your fingertips at all times. Without the FindMyLandroid accessory you will not be able to track Landroid in case of theft.
WORX provides customers with a year of included service. After a year you will need to renew through the app or by visiting worx.com.
One year of SIM service is provided. After your one year has expired, there are multiple service options:

1 Year: $29.99
2 Years: $49.99
3 Years: $69.99
5 Years: $99.99
You will receive a couple of email reminders to renew your service but you can also visit: https://sim.worx.com/
If you aren't happy with your item you may return it within 30 days for a full refund. All products come with a 2 year limited consumer warranty. Register your product by visiting https://www.worx.com/3-year-limited-warranty/within 30 days of purchase for an additional year, extending your warranty to 3 years. Parts subject to normal wear and tear not covered by the product warranty.
FREQUENTLY PURCHASED TOGETHER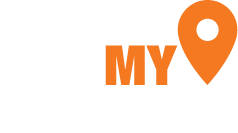 Find My Landroid (included with WR143 and WR153 models) is an anti-theft device that uses cellular data to track and lock your Landroid if it is taken out of its mowing area.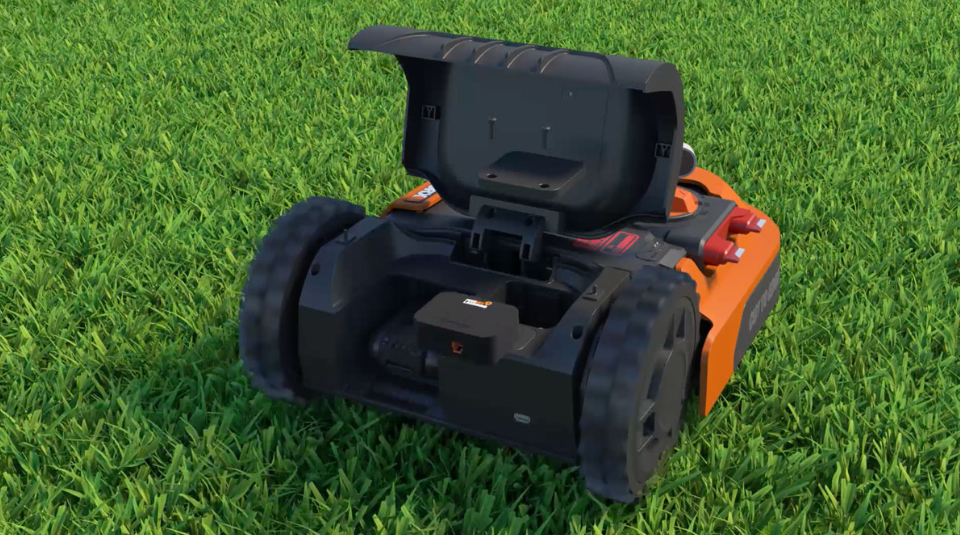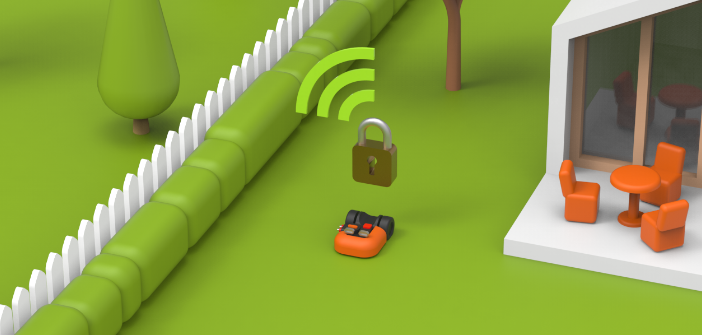 WHO NEEDS IT?
Find My Landroid eliminates the need for connecting the Landroid to your home WiFi by harnessing celluar data and provides an added layer of protection against theft by notifying you if Landroid is taken from its mowing area.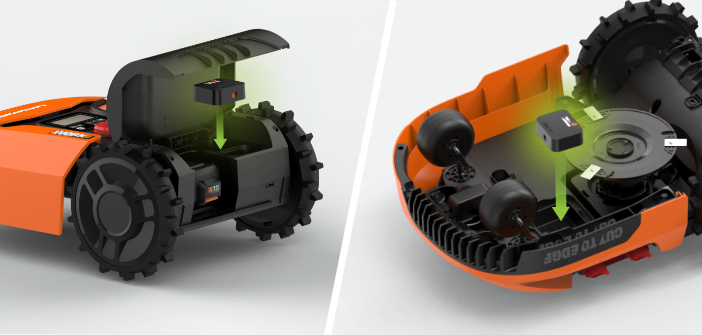 HOW TO INSTALL IT?
The module is easily paired to Landroid by scanning the QR code on the accessory within the app. The Find My Landroid module is then installed into its port on the mower. One year of GPS service is included with the module.
MAKE LANDROID YOUR OWN
Customize your mower with additional accessories.