Landroid M 20V 4.0Ah Robotic Lawn Mower w/ GPS (1/4 Acre) (Discontinued)
3 Year Warranty
30 Day Guarantee
Details
The fully automated robotic lawnmower can cut up to a ¼ acre.
*Bonus Find My Landroid GPS included with the purchase ($299 added value) helps keep your Landroid connected and software up-to-date.
APP capable for instant operation and control.
Patented mowing AIA cutting technology ensures it can pass through narrow paths with ease.
Intuitive layered interface for customized working schedules.
Innovative electronics allow for mowing on hills and slopes.
Cut to Edge - Offset 3-blade cutting/mulching system for closer edge cutting.
Two independent brushless wheel motors.
Rain sensor tells it to return to the charger station.
Find My Landroid: 1 year of included cellular service. Service can be renewed directly from mobile app after expiration.
Maximum Cutting Surface
Up to 1/4 acre
Blade Type
Rotating disc with 3 blades
Wheel Blade Motor
Brushless X 2
Dimensions
22" W x 15" D x 10" H
(1) - Landroid M Robotic Lawn Mower
(1) Landroid M Charging Base and Charging Cable
(1) - Boundary Wire Distance Gauge
(1) - 590ft Perimeter Wire Bundle
(1) - Find My Landroid Cellular GPS Module
(1) - 20V MaxLithium 4.0Ah Battery
MEET LANDROID, YOUR PERSONAL GREENSKEEPER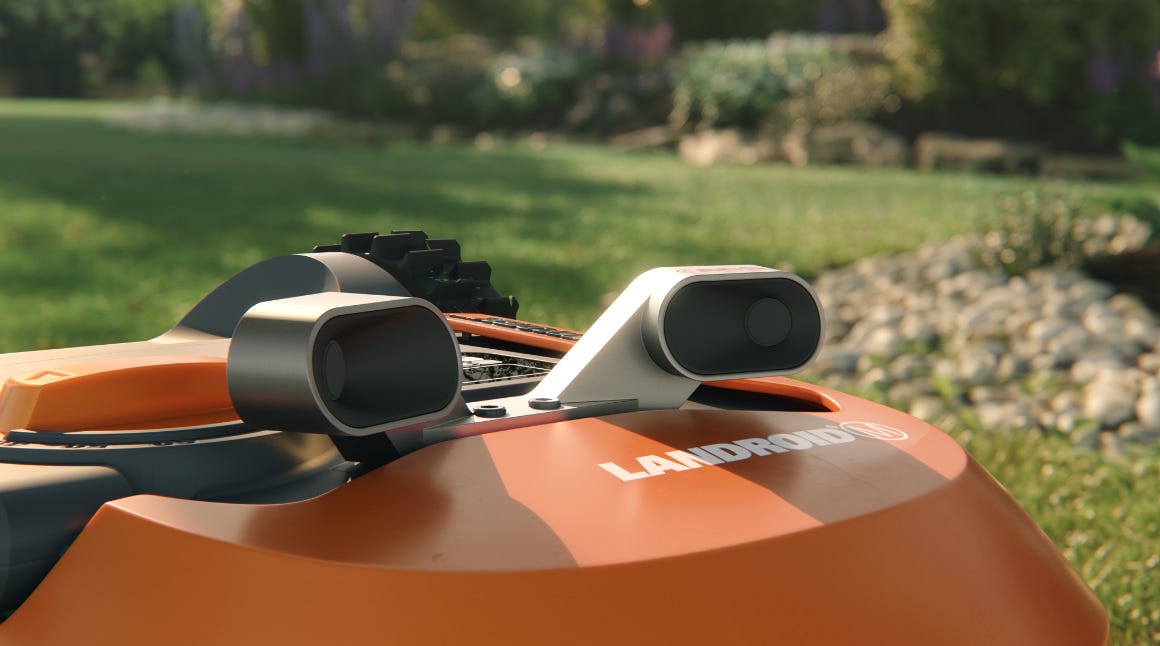 ACCESSORIZE

FREQUENTLY PURCHASED TOGETHER

WELCOME TO NEVER MOWING YOUR LAWN AGAIN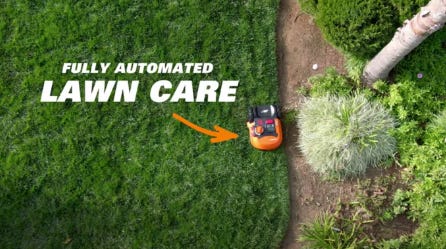 The Future of Lawn Care Is Here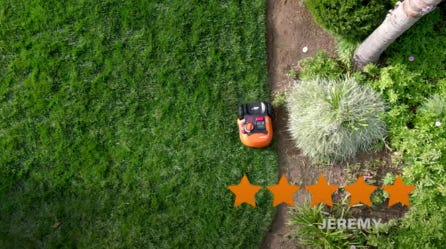 Worx Landroid Testimonial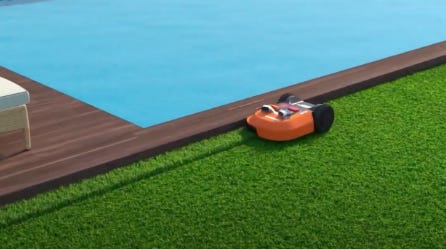 Cut To Edge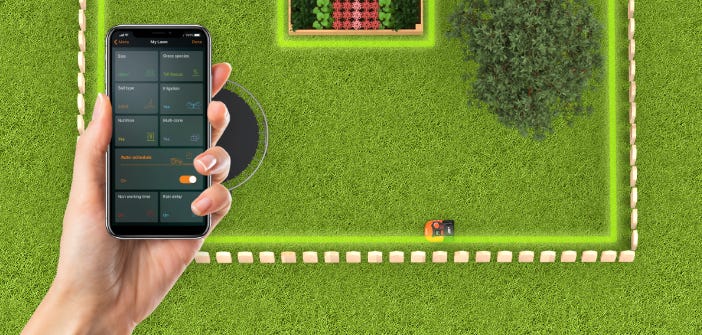 FULLY CONTROLLED VIA APP
There are many things you can do from the Landroid app: measure your lawn, check mowing progress, keep software up to date, update your mowing schedule and more.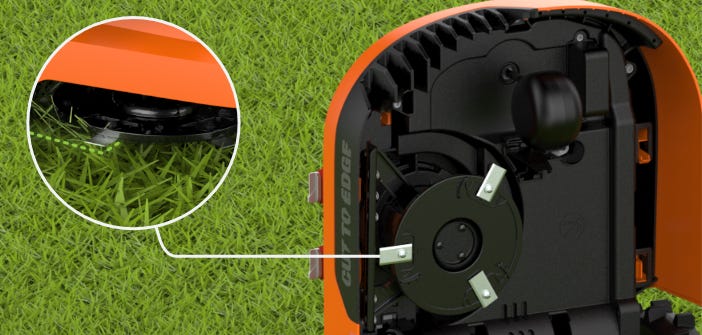 TRUST LANDROID
The efficient micro cutting blades stop spinning immediately if the robot gets lifted off the ground.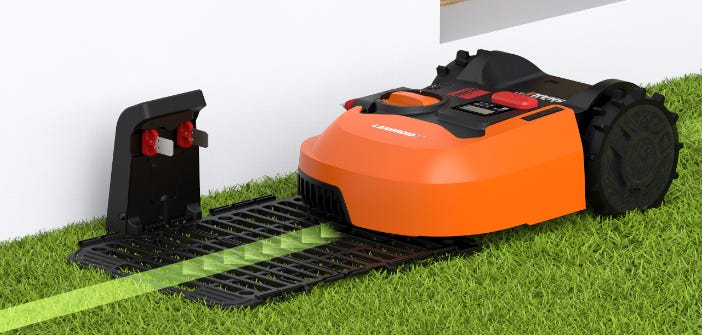 AUTO RETURN & RECHARGE
When the battery in your Landroid gets low, the machine will find the closest boundary wire and ride it back to the charging base. Landroid will fully charge itself before going back out to mow again.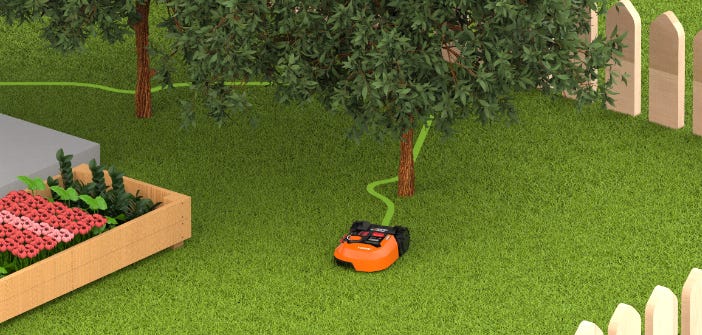 HANDLES OBSTACLES
Landroid, with the help of boundary wire and other accessories can tackle obstacles in your yard like flower beds, trees, pools, and slopes up to 20° or 35%.
CUTS TO EDGE
The Landroids offset cutting disc cuts closer to the edge, leaving less area to trim.
ALL-WEATHER DESIGN
When Landroid detects rain, it returns to the charger to wait until the lawn is dry. Even though its body is rain-resistant, it knows better than to cut wet grass.
FIND MY LANDROID GPS LOCATION DEVICE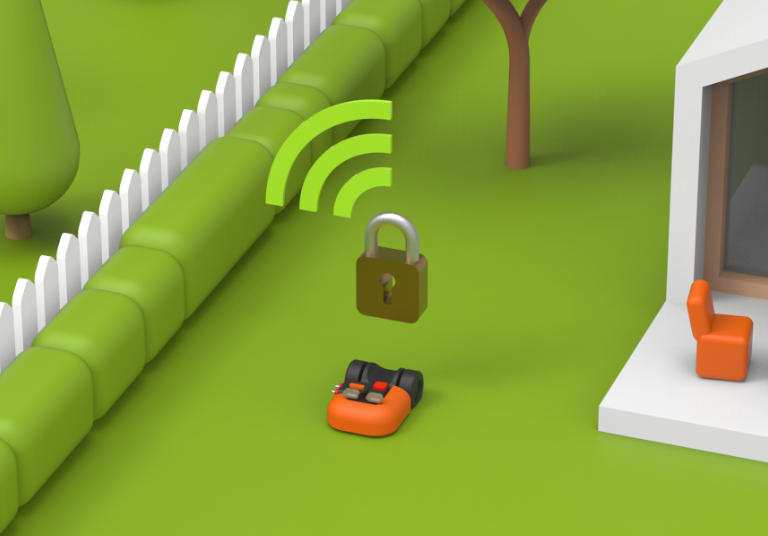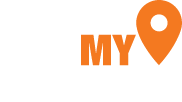 Find My Landroid (included with WR143) is an anti-theft device that uses cellular data to track and lock your Landroid if it is taken out of its mowing area.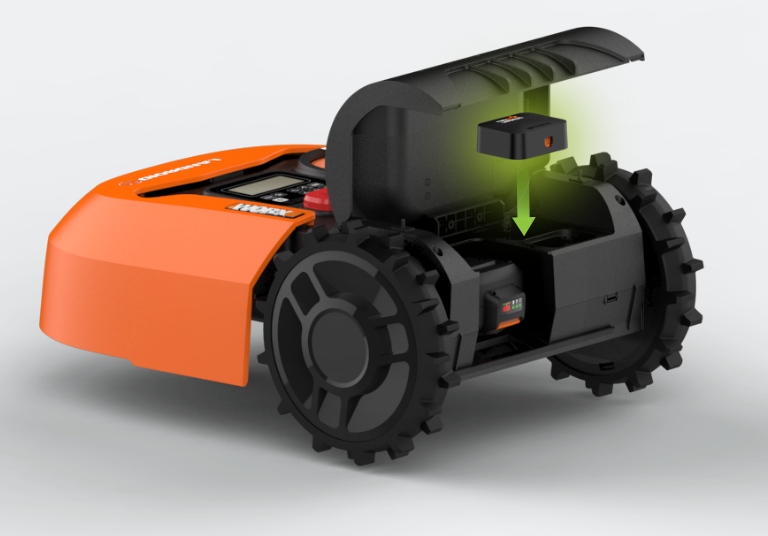 QUICK & EASY INSTALLATION
Landroid is easy to install all by yourself. Everything you need for installation is included in the box except a couple of basic tools like a mallet and wire cutters.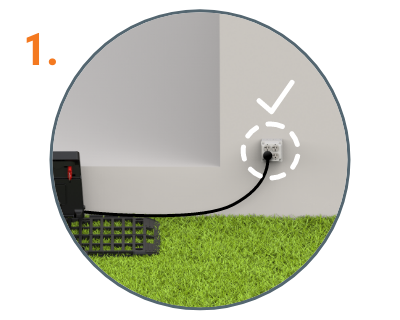 SET THE CHARGING BASE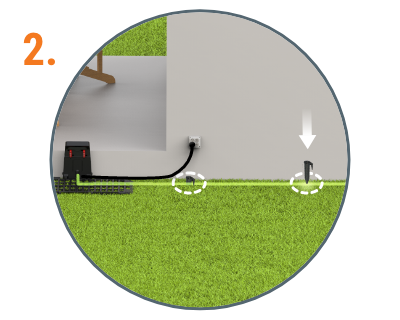 LAY THE BOUNDARY WIRE AROUND YOUR PERIMETER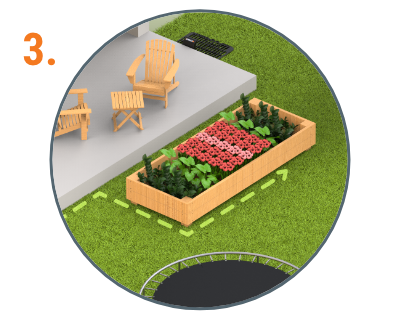 ADDRESS ANY OBSTACLES IN YOUR YARD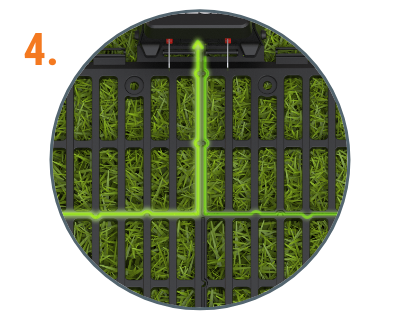 RETURN BOUNDARY WIRE AROUND PERIMETER BASE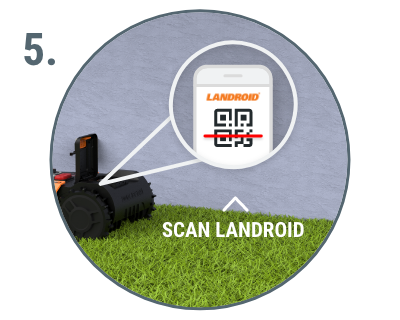 FOLLOW APP SET UP
CHOOSE YOUR SCHEDULE
SEE FOR YOURSELF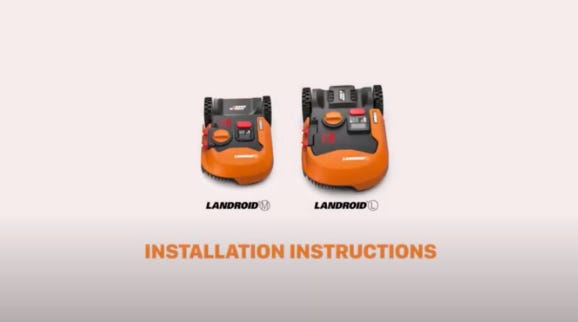 Installation Instructions
Find My Landroid Installation

NEED SOME HELP?
We've partnered with Worx Authorized Landroid Installers around the country to offer comprehensive installation service. Simply click the link during checkout to schedule your installation and we've got it from there.