3.8 Amp Electric 20" Hedge Trimmer (Discontinued)
3.8 Amp Electric 20" Hedge Trimmer (Discontinued)
is rated out of
5
by
44
.
3 Year Warranty
30 Day Guarantee
Details
Inline rear motor design for better balance and a longer reach.
Dual-action blades for reduced vibration and fast, clean cuts.
D-Grip front handle provides easy top and side cutting.
Single hand safety and operation triggers for convenience.
No, this model does not include a battery. It is an electric tool.
The Worx 3.80 Amp Electric 20" Hedge Trimmer weighs 5.3 lbs which is considerably less than traditional gas-powered trimmers. Designed with your comfort in mind, the ergonomic design ensures weight is evenly distributed between the front and rear handles to make trimming comfortable and easy-to-manage for anyone.
The WG212 3.8 Amp hedge trimmer has a cutting capacity of 3/4" thick branches and a blade length of 20".
The hedge trimmer does require some minor assembly which may take up to 5 minutes per tool. A step-by-step instruction manual is included along with easy assembly instructions. Please have a #2 Phillips head screwdriver on hand.
The WG212 is an electric hedge trimmer powered by a 3.8 Amp motor.
When choosing the right extension cord for your tool, there are a few factors to consider. For outdoor tools, be sure to use an extension cord rated for outdoor use. Look at the amperage rating of the tool and determine the length of the cord you'll need for your yard. Using this chart, or the one in the owner's manual, determine what gauge the cord should be. We recommend using cords no more than 100ft. Avoid connecting multiple extension cords together, instead use one cord of appropriate length to reach your workspace from the nearest outlet.
The safety guard is designed to protect you from any debris while trimming. Removing the guard will void the tool's warranty and puts you at risk for injury. Please refer to your owner's manual for specific safety instructions.
Worx takes your safety in mind with each tool we design. To prevent accidentally starting the tool and protect against injury, each cordless hedge trimmer includes a 2-stage trigger. In order to start the trimmer, squeeze both triggers on the top and underside of the grip. Both triggers must be held down during operation of the tool. If either trigger is released during operation, the hedge trimmer will stop.
Always wear the proper safety gear and maintain a clean, safe workspace. For more information, please check out the owner's manual.
If you decide the Worx 20" 3.8 Amp Hedge Trimmer isn't the right tool for you, we offer a 30-day Money Back Guarantee from date of receipt (less shipping and handling). Please call our customer service center at 1-866-354-9679 (WORX) and we'll be happy to assist. View more information here.
We know your tools are indispensable, so we cover each tool with a 2 Year Limited Consumer Warranty. You can extend your warranty to 3 years by registering online within 30 days of purchase. Already have your hedge trimmer? Register now!
Parts subject to normal wear and tear are not covered by the tool's warranty. View more information on our warranty here.
Lose a blade sheath? Many replacement parts are available online under Accessories.
CALIFORNIA PROPOSITION 65 WARNING:
This product can expose you to chemicals including lead, phthalate or bisphenol A which are known to the State of California to cause cancer, birth defects or other reproductive harm. Wash your hands after use. For more information go to www.P65Warnings.ca.gov.
PROPOSITION 65 DE LA CALIFORNIE AVERTISSEMENT:
Ce produit peut vous exposer à des produits chimiques, incluant au plomb, au phtalate ou au bisphénol A, qui sont reconnus dans l'Ètait de Californie comme pouvant causer un cancer, des anomalies congénitales ou d'autres dommages à l'appareil reproducteur. Assures-vous de bien vous laver les mains après usage. Pour en savoir plus, veuillez consulter le site www.P65Warnings.ca.gov.
FREQUENTLY PURCHASED TOGETHER
GET TO KNOW THE 3.8AMP HEDGE TRIMMER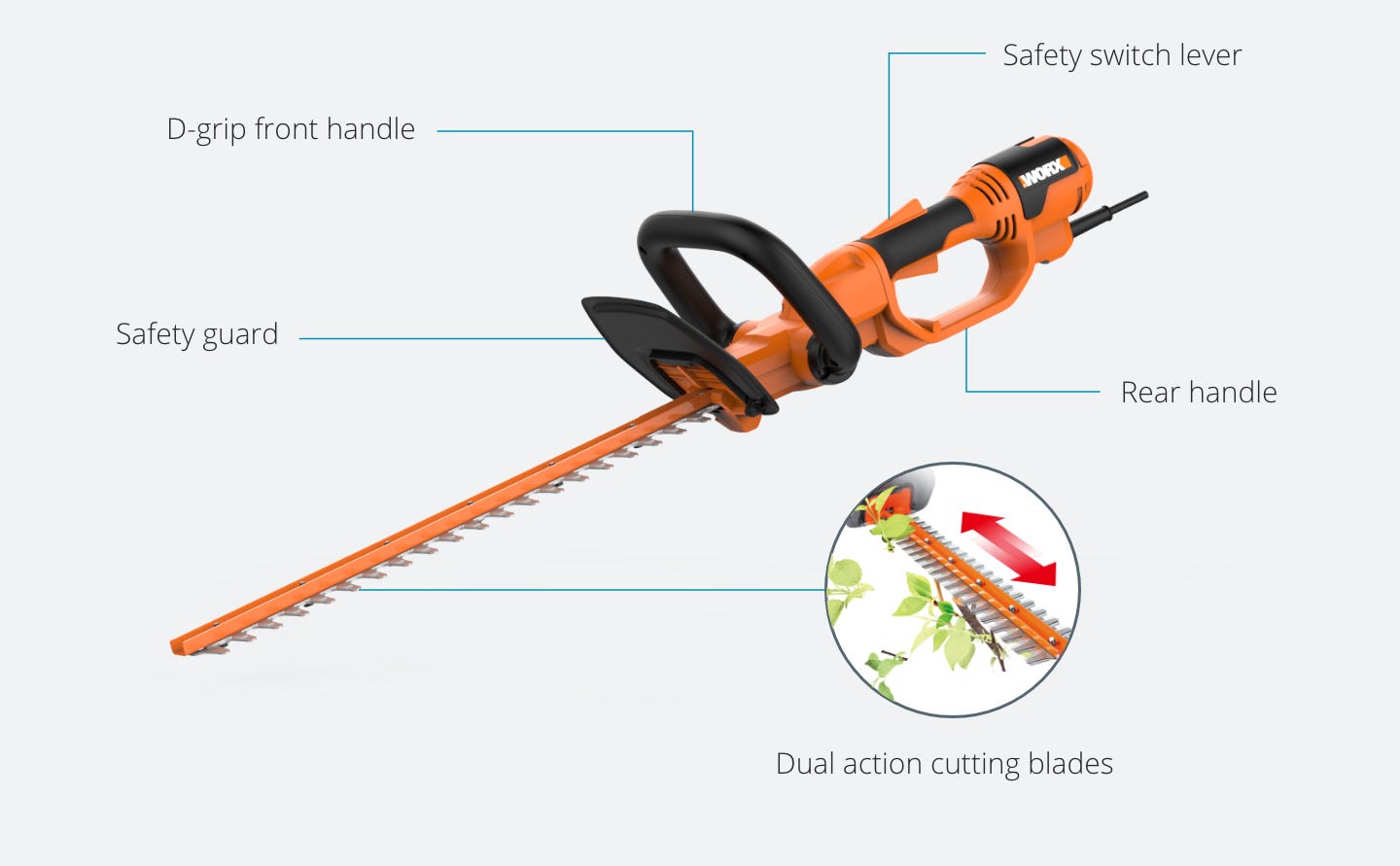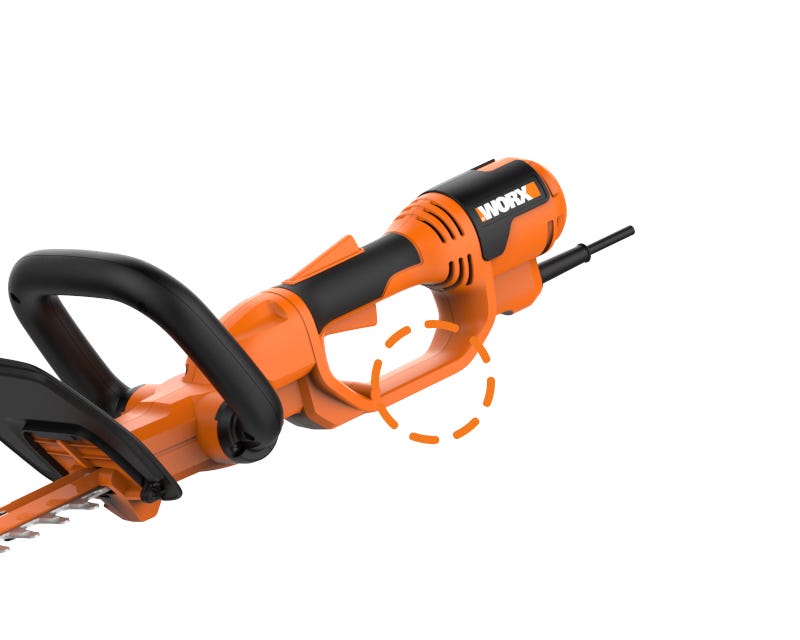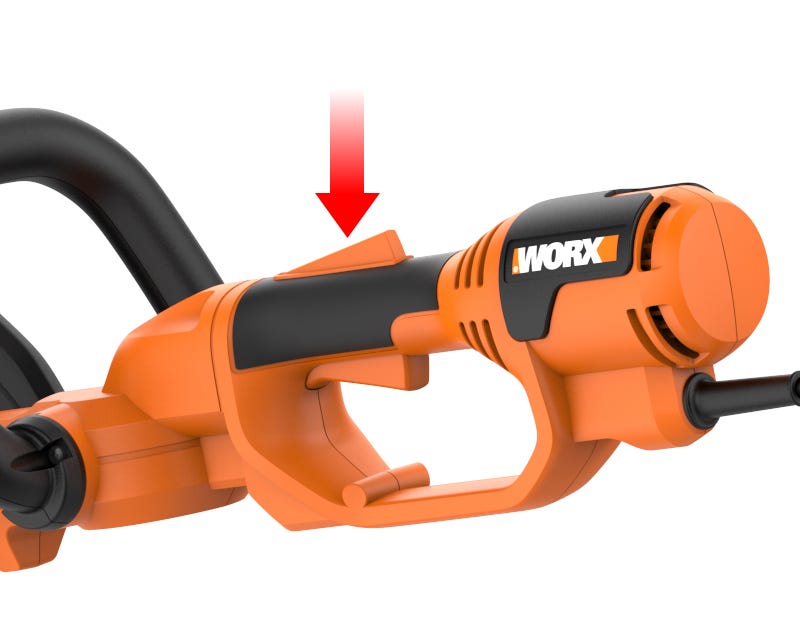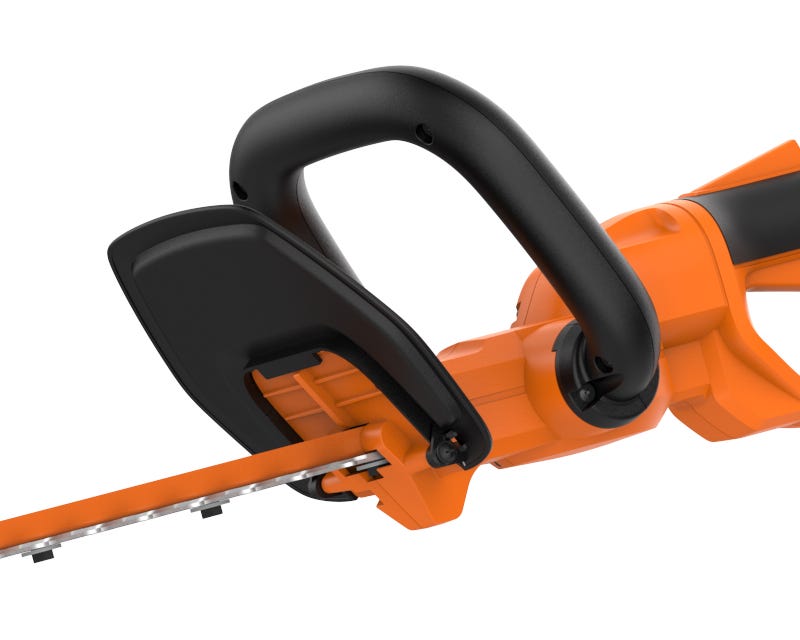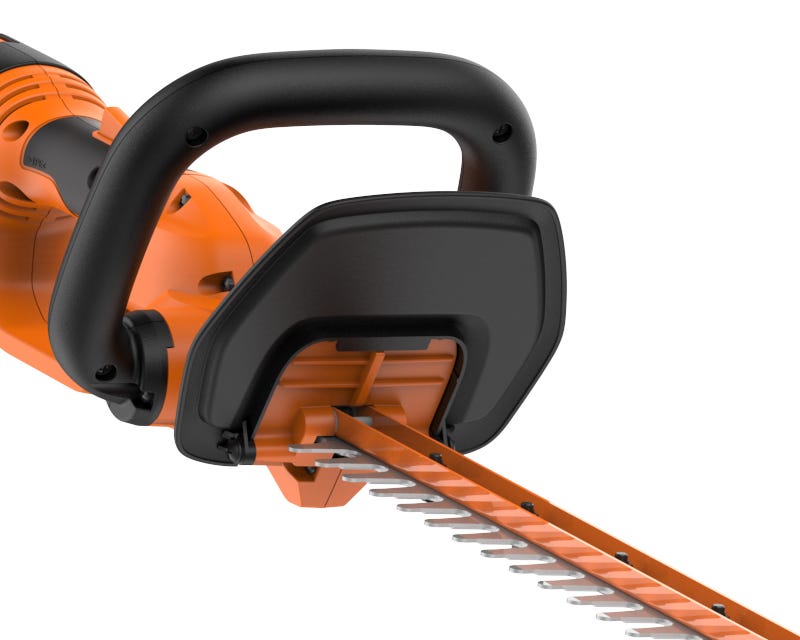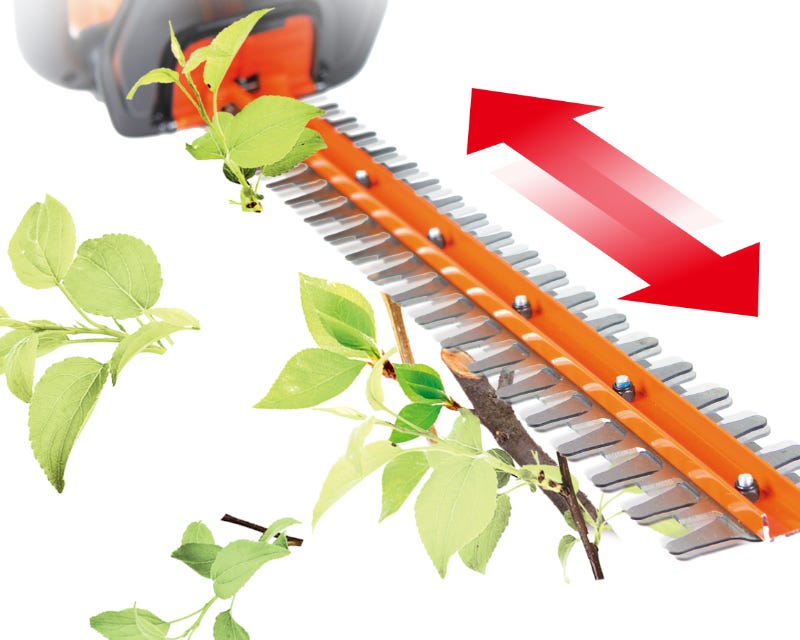 Dual action cutting blades
LIGHT, SHARP & POWERFUL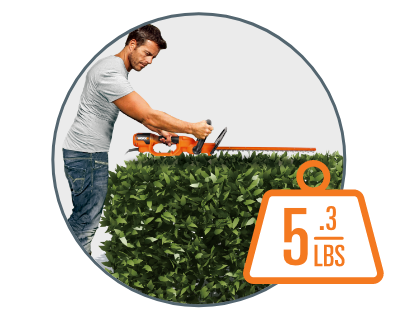 ONLY 5.3 LBS
Hold it up higher, longer and the D-grip front handle lets you grab it from any angle.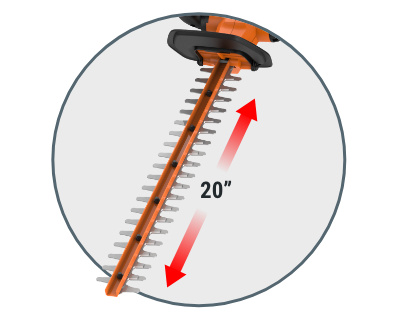 LONGER
20" of cutting length will give you long, straight lines.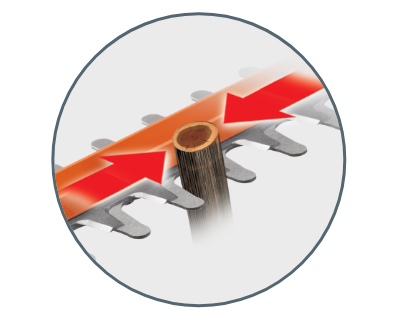 STRONGER
Each blade cuts twice at 2600 revs/min, giving you nice, clean cuts.