Intermediate
Backyard Wooden Ring Toss Game

Supplies
Wood Round
3/4" Dowels
Acrylic Paint
Painters Tape
3/4" Drill Bit
Rope
Felt
Step-by-Step Instructions
Steps
---
1. Find the center of the wood round and mark it with a pencil. Mark out four other holes equally spaced around the center hole for the dowels.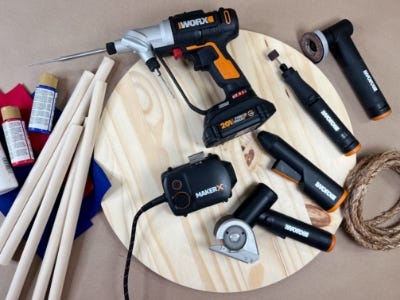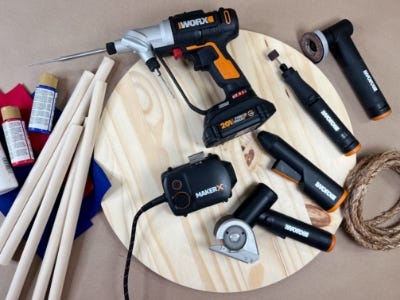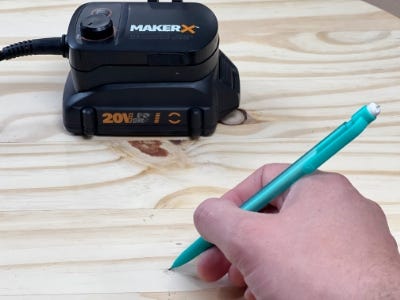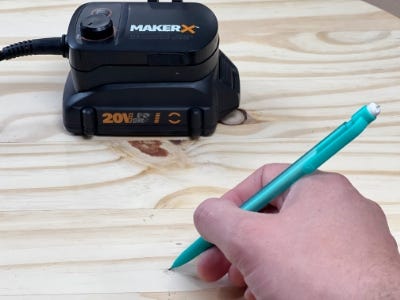 2. Place the ¾" drill bit in the drill and drill the marked holes as straight as you can. Cut the dowels into 10"-12" pieces with a jigsaw.
3. Paint the base of the wood round white and the rim of the wood round blue. Tip: Paint the base with colors that match your own aesthetic!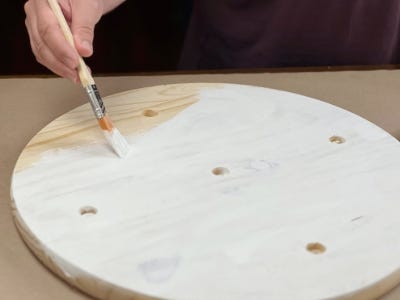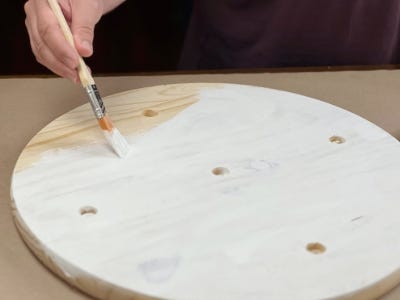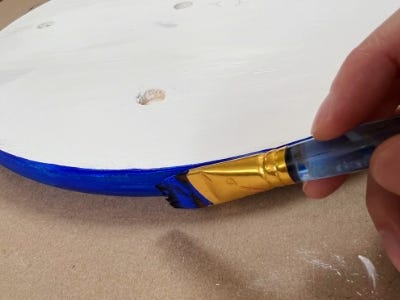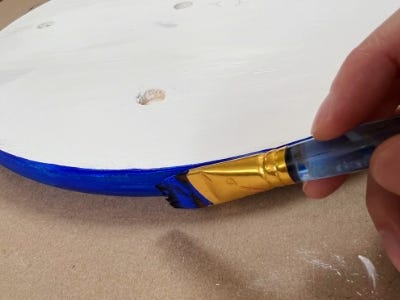 4. Sand down the ends of the cut dowels with the angle grinder. Add the sandpaper attachment to the rotary tool and sand down the edges of the wood round to give it a distressed look.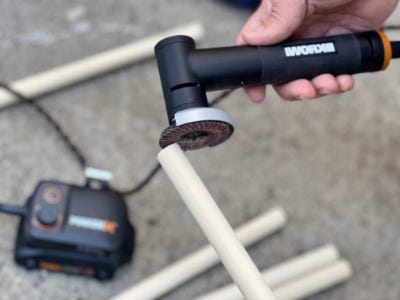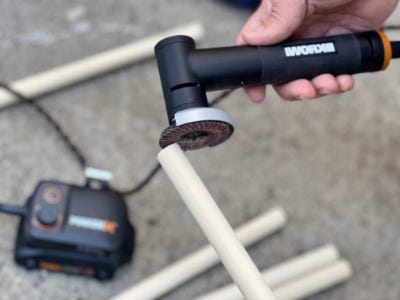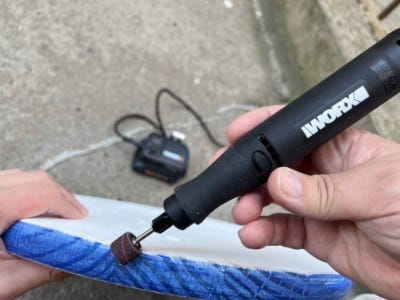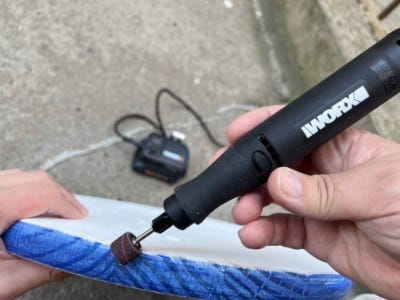 5. Add a painted detail to the dowels by wrapping multiple pieces of painters tape and painting it in different colors. Tip: Remove the painters tape while the paint is still wet, for the cleanest result.
6. Make the rings by cutting down the rope into eight 15" pieces with the rotary cutter. Cut out eight square shapes of two different colored felt with the rotary cutter.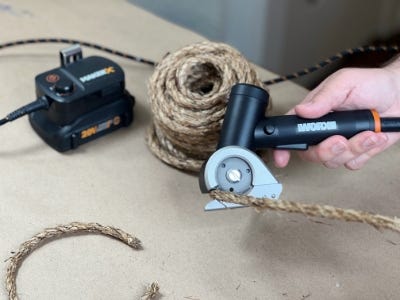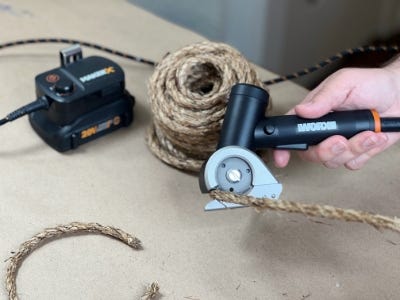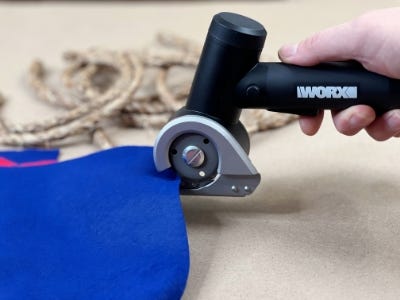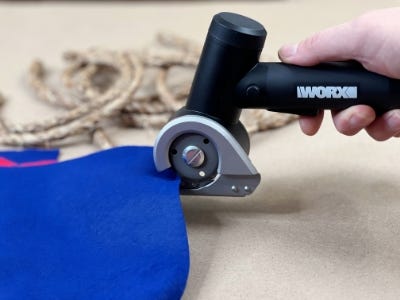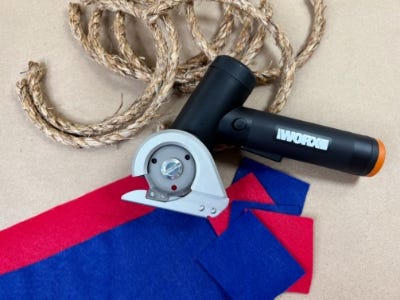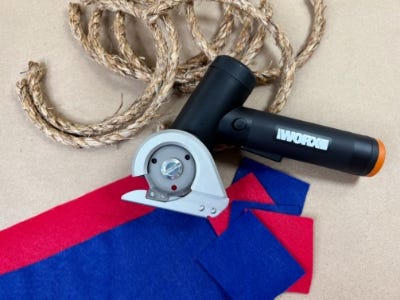 7. Glue the ends of the cut pieces of rope together to make a circle. Glue a piece of felt and wrap it around the cut/glued piece of rope.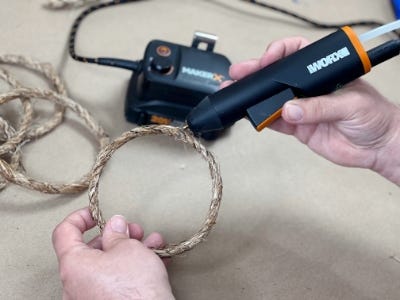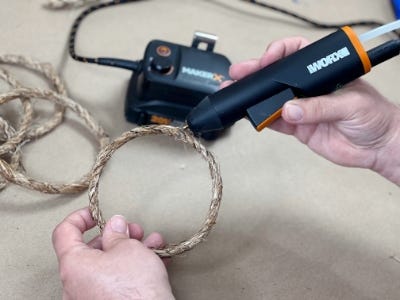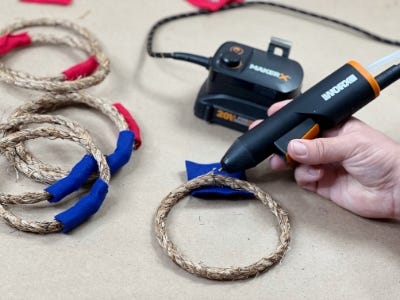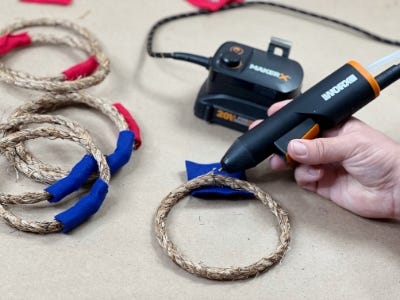 8. Add the dowels into the drilled holes, bring it outside and start playing!