Intermediate
DIY Holiday Bells

Supplies
Plastic Pots

Faux Greenery

Ribbon

Black & Brown Acrylic Paint

Bakers Twine

Floral Wire

Jingle Bells
Step-by-Step Instructions
Steps
---
1. Flip the pots over and use the rotary tool to drill a hole into the center of the top of each pot. Wiggle the rotary tool while drilling to make the hole larger. If your pot has a removable tray, either remove it or hot glue it into place. Tip: If your pots are large and you need a larger hole, use the SwitchDriver Drill.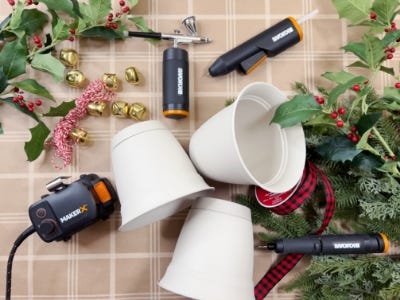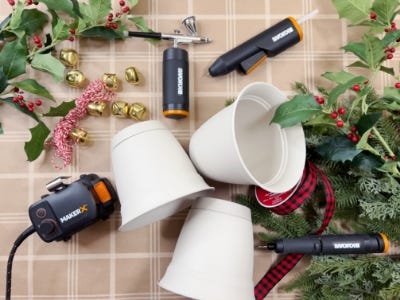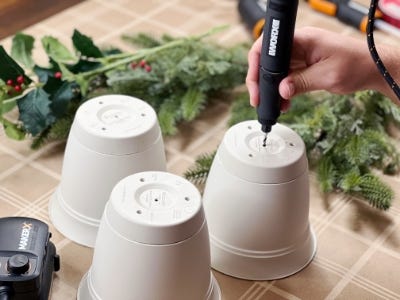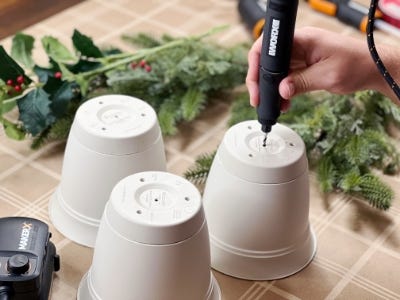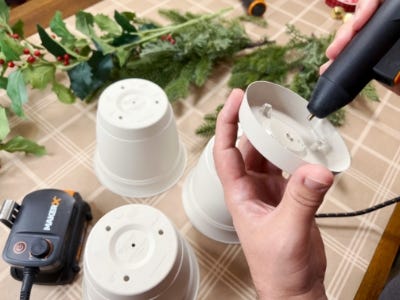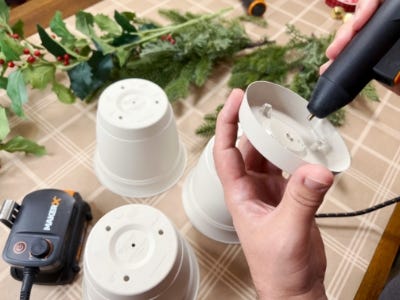 2. Wipe off the pots with a damp paper towel to remove any dust. Fill the airbrush reservoir half way with silver airbrush paint. Spray the pots until they are fully coated.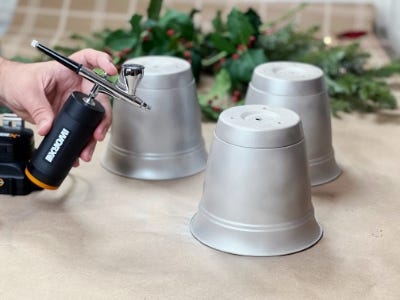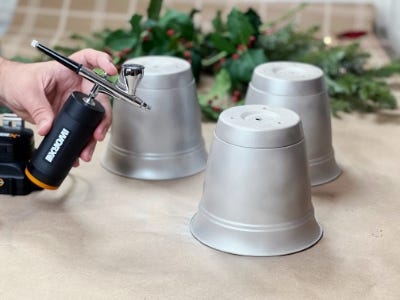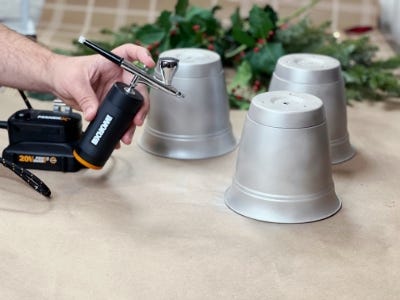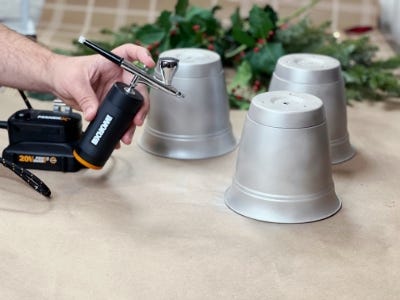 3. Lightly distress the bells with a little brown and black acrylic paint and a stencil brush.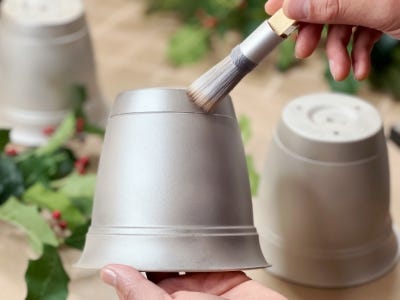 4. String two jingle bells on twine for each pot. Thread the twine through the pot and into the drilled hole and tie at the top. Tie a piece of ribbon to the tied knot. Repeat this process with the other pots.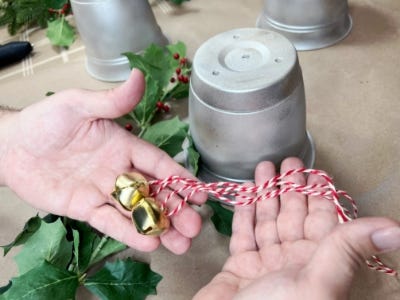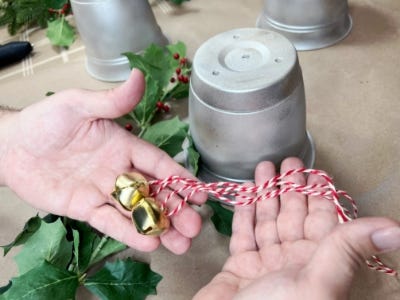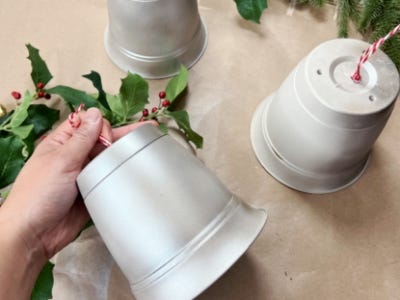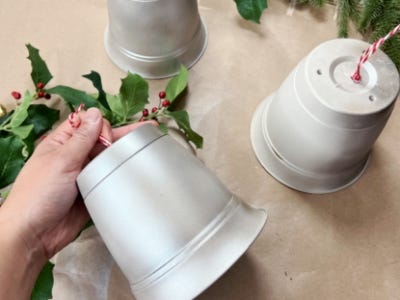 5. Cut three large pieces of ribbon and tie them each into bows. Hot glue a few small sprigs to the top of each bell and then glue on the bow.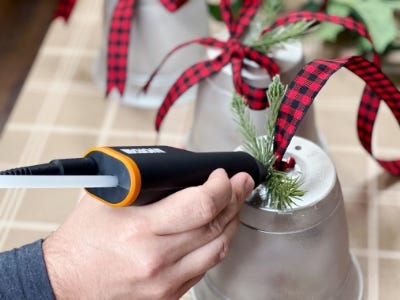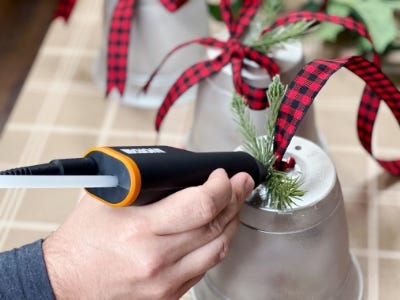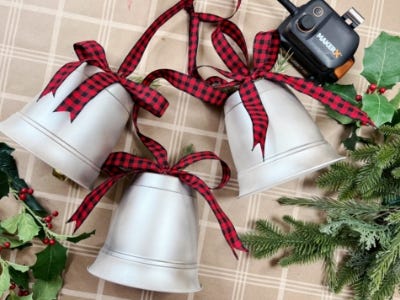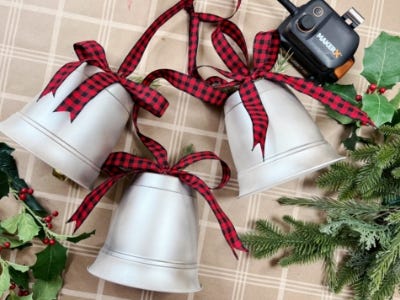 6. Bunch together festive faux springs and tie them together with floral wire. Gather and arrange the bells so they hang at different heights. Tie the ribbon to the top of the springs and hang.