Beginner
Embossed Holiday Card

Supplies
MAKERX Heat Gun
Blank Card & Envelope
Embossing Pen
Stamp
Embossing Ink
Anti-static Bag
Step-by-Step Instructions
How To Video
---
---
Steps
---
1. Wipe the anti-static bag over the front of a card. This will prevent stray embossing powder from sticking.
2. Write a festive message on the front of a card using an embossing pen. Tip: Print out the message first and trace over it for a perfect look.
3. Sprinkle embossing powder over the inked areas.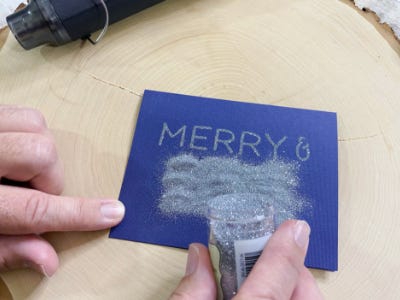 4. Shake off excess powder.
5. Hold the heat gun like a pencil and turn it on. Wave it over the powder in a constant waving motion until you see the powder change color.
Tip: Keep the heat gun moving and don't get too close to the paper or it will start to burn away the powder.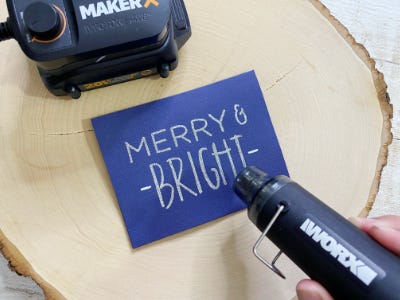 6. Add a detail on the envelope by repeating the process with a stamp!