Beginner
Greeting Cards

Supplies
MAKERX Heat Gun
Blank Watercolor Paper Cards
Watercolor Paints
Paint Brush
Water Cup
Embossing Pens (black & clear recommended)
Embossing Powder in color of choice (shown in gold)
Pencil
Paper Towels
Masking or Painters Tape
Step by step instructions
---
1. Set up your paints, water and blank card.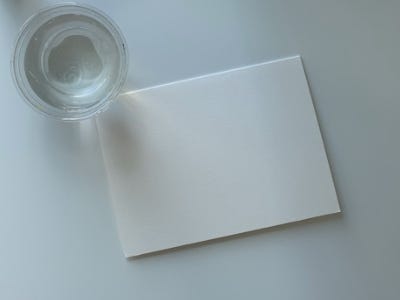 2. Begin layering colors together. Don't add too much water to the paper, or it may start to buckle.
TIP: To avoid muddy colors, keep these combinations in mind:

Warm: red, orange, yellow
Cool: blue, green, purple
Color Combinations: (blue + yellow = green, yellow + red = orange, blue + red = purple)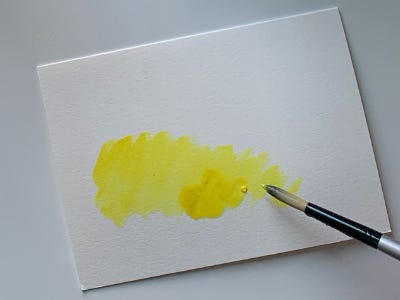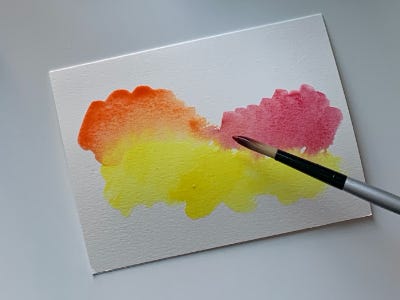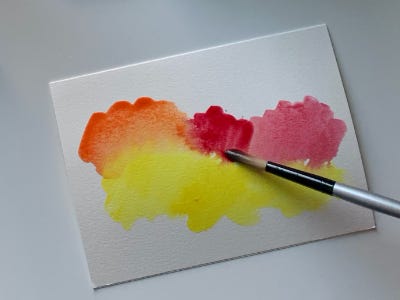 3. If you're in a hurry, use the heat gun to speed the drying time (be mindful of where your other hand is!)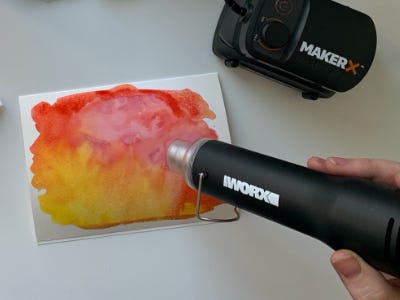 4. With pencil, lightly write your message. It's helpful to practice on scrap paper, so your hands get used to the movement of the script. To keep your message in a even line, use gentle masking tape as a guide.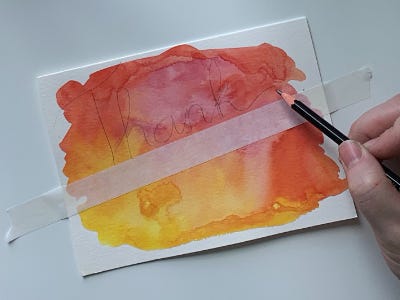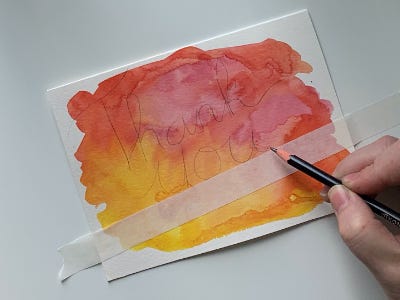 5. Using the embossing pen, trace over the pencil, and add any desired flourishes. (We recommend using the black ink to start with, so you can see the lines easier. You can use clear throughout once you're comfortable)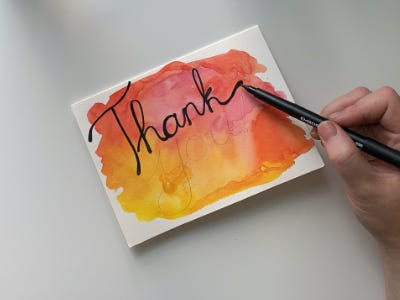 6. Place the card on scrap paper, and gently pour embossing powder over the ink.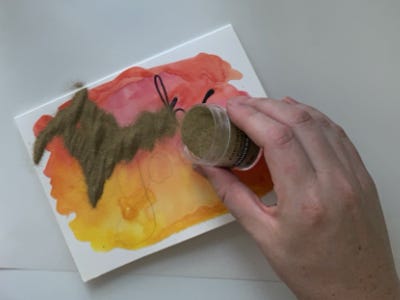 7. Let sit for a few minutes, following the pen's instructions for best results.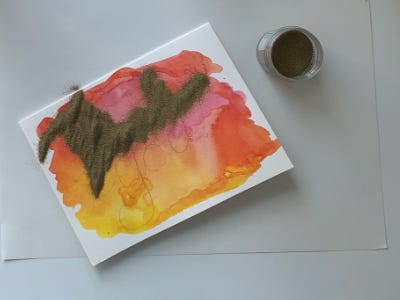 8. Gently tap excess powder onto the scrap paper. If there's powder clinging to your card, gently brush it off with a dry paint brush.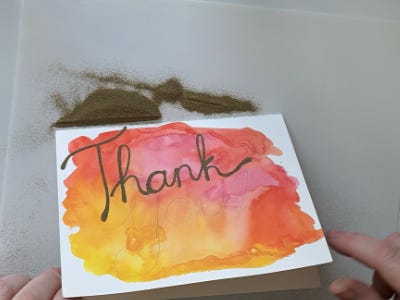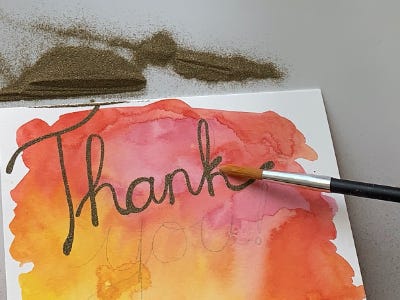 9. Carefully pour the excess powder back into the container.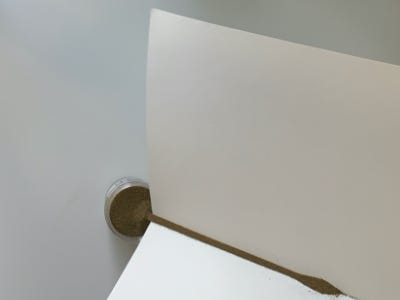 10. Holding the Heat Gun a few inches above the embossed area, turn the pack on. Start moving the Heat Gun in slow, circular movements. The embossing powder will start to melt, as it does, move along the word, keeping the Heat Gun moving.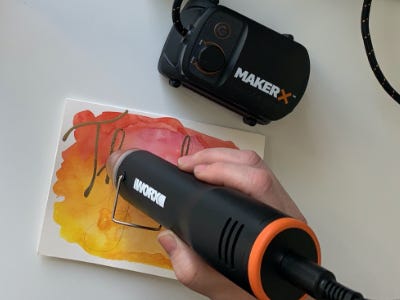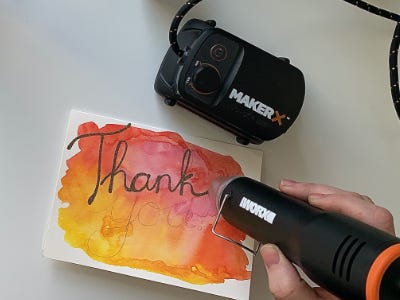 11. Repeat embossing steps for remaining words.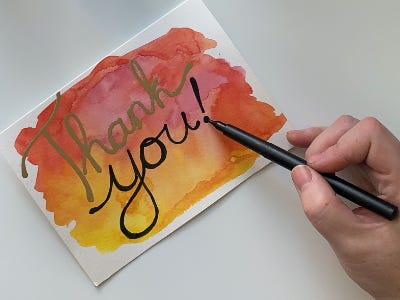 12. TIP: If you find that the embossing powder didn't apply evenly, you can trace back over it with the clear pen, repeating the steps for the first layer (draw, cover, dry, remove excess powder, melt) for improved coverage.
13. When your card is finished, and cooled off, write a message inside, and mail it off!