Beginner
Melted Crayon Pumpkins

Supplies
MAKERX Heat Gun
MAKERX Hub
Craft Pumpkins
Hot Glue Gun & Glue Sticks
Drop Cloth or Butcher Paper (or even a cardboard box!)
Step-by-Step Instructions
---
1. Cover your workspace with a drop cloth or butcher paper. (things can get a little messy!)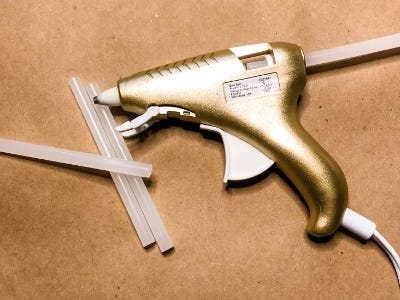 2. Choose the colors you'd like to use and peel the paper off of the crayons. (A great way to use up all of those broken crayons!)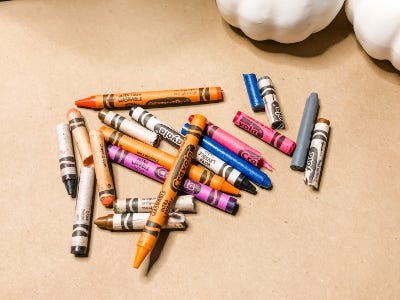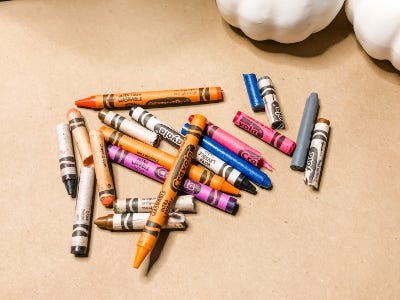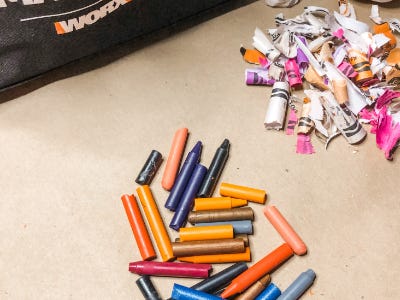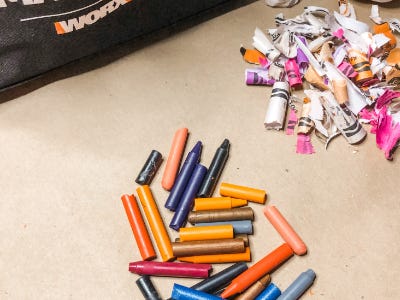 3. Using a hot glue gun, glue the crayons around the top of the pumpkin.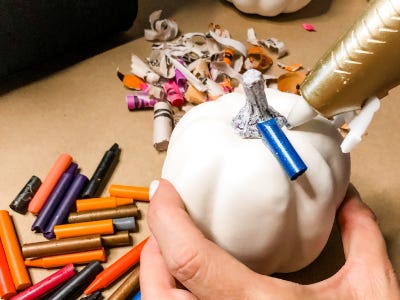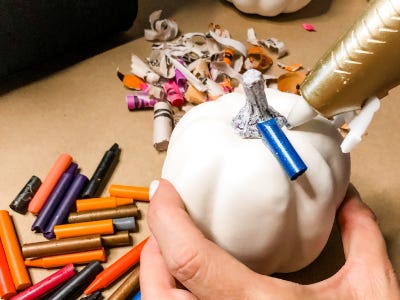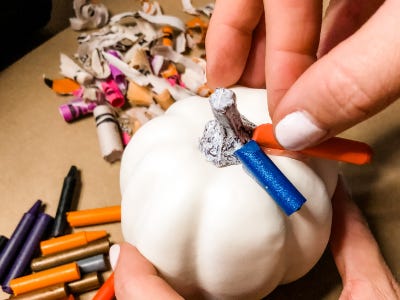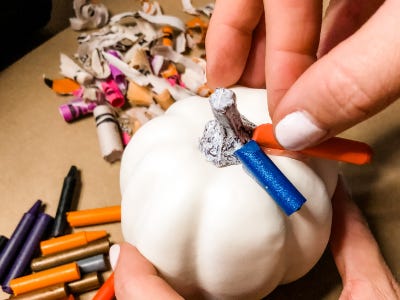 4. Now for the FUN part! Power up the Maker X Heat Gun and melt the crayons until they drip down the sides of the pumpkin.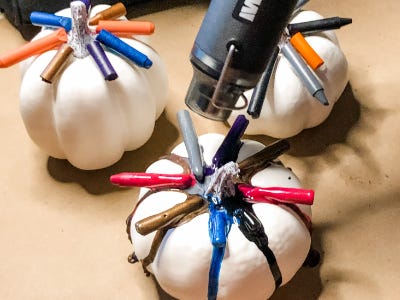 5. Try different color patterns to create any look you want, from holiday inspired to rainbow or anything in between!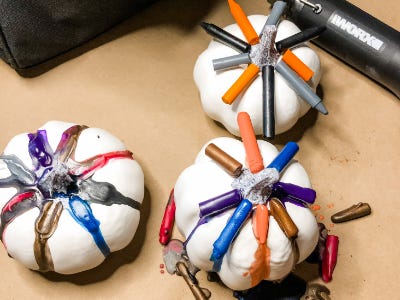 6. Let the melted crayons cool and you've got yourself some festive fall decor!