Intermediate
Victory Crown

Supplies
MAKERX Heat Gun
Thermoplastic
Templates (Download Victory Crown Template)
Pencil
Scissors or Craft Knife
Wire
Wood Glue or Gesso
Paintbrushes
Paint
Large Glass Jar or Bowl,
Optional: MAKERX Air Brush
Step by step instructions
Prepping the Thermoplastic
---
1. If using, print out the templates. You can draw the shapes freehand.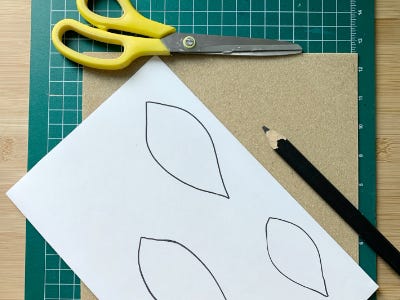 2. Cut out the shapes, and trace onto the thermoplastic.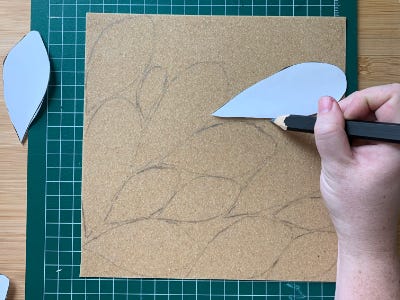 3. With Scissors or Craft Knife, cut the shapes out, don't worry about being perfect, you'll be manipulating the shapes later. Save the scraps.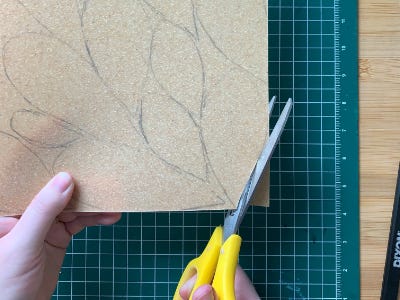 4. Layout your designs for each half of the crown. It will be joined in the back later, save a few leaves for that. It's helpful to take a photo for reference.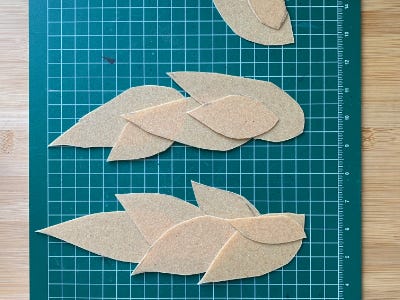 Shaping the Leaves
---
1. Starting with the first two leaves, use the heat gun to warm the plastic. It should shift to a darker shade and 'slump'. When you notice these changes, it is ready to manipulate. Be mindful of not overheating the plastic, it'll be too hot to handle with bare hands, and may stick to your working surface.
Turn the Heat Gun off.
Press gently to stick the two pieces together. If you need, apply more heat for flexibility (watch where your hands are, don't get burned!).
Re-heat those pieces if needed, to add shape dimension to the leaves.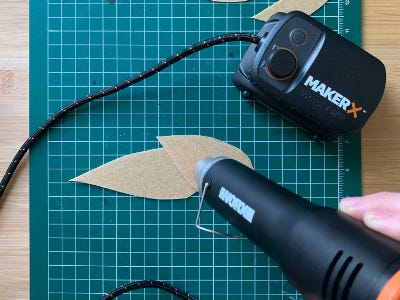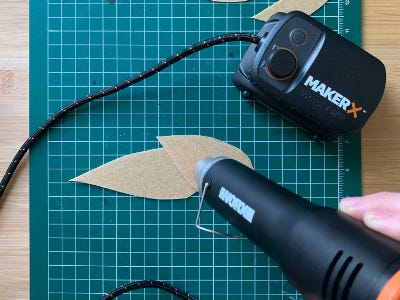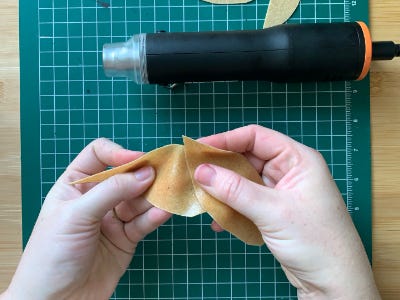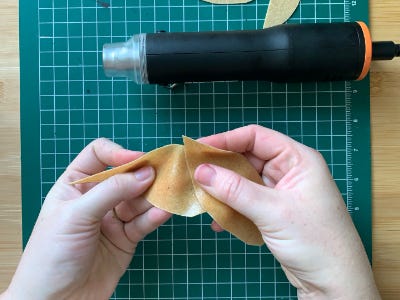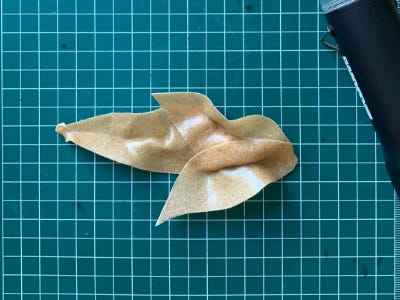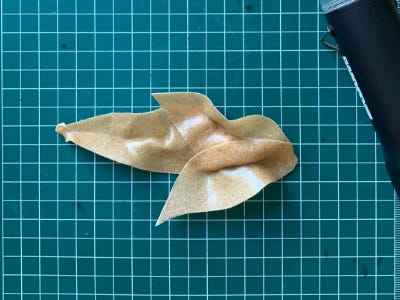 2. Continue in this manner, adding leaves and dimension until the first half is finished. Set it aside and make the second half.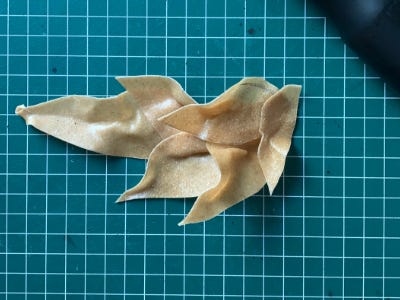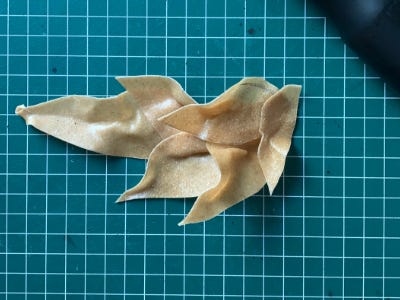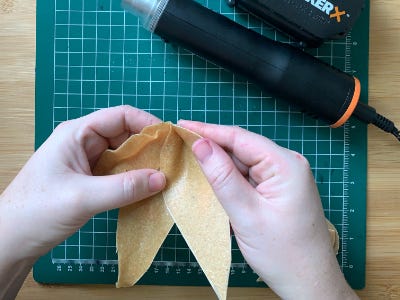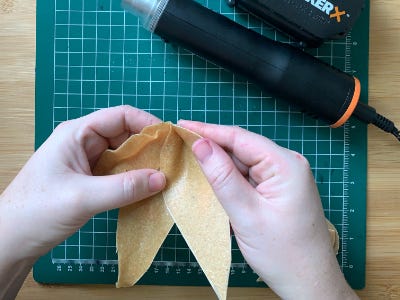 Joining the crown
---
1. With the leaves saved earlier, join the crown by heating the largest one, and the ends of either side.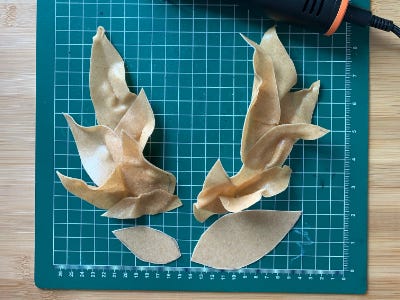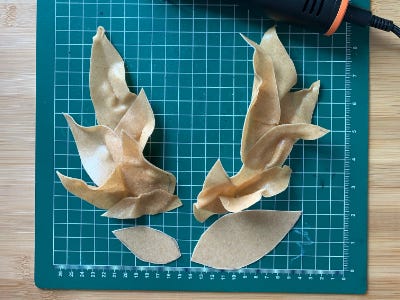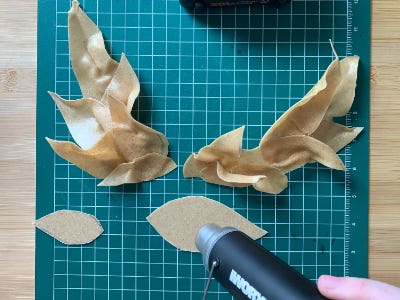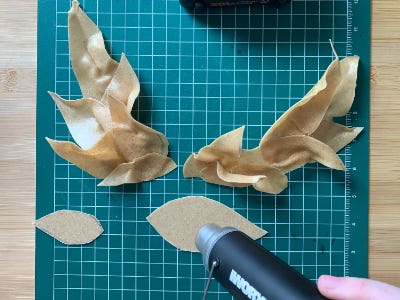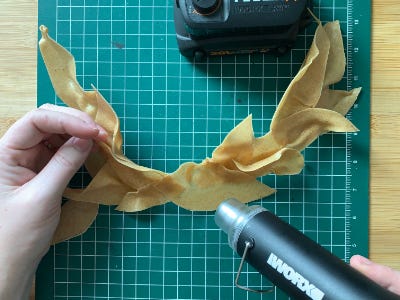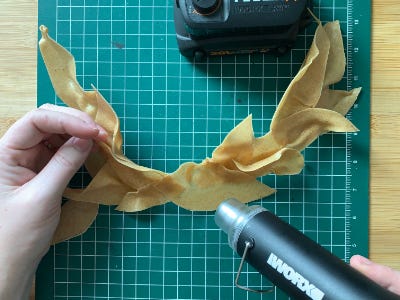 2. Stick them together, and drape over the jar or bowl to help preserve the shape of the crown. Add the last leaf and let the plastic cool completely.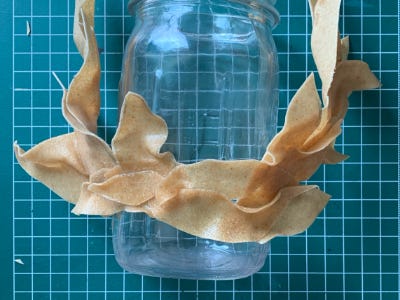 3. Once cool, check the crown for fit and make any adjustments needed by gently re-warming the leaves
Attaching Wire
---
1. Cut a length of thin wire, and two small strips of the thermoplastic.
2. Bend the wire around the top of your head and make two small angles to mark where the wire will connect to the crown.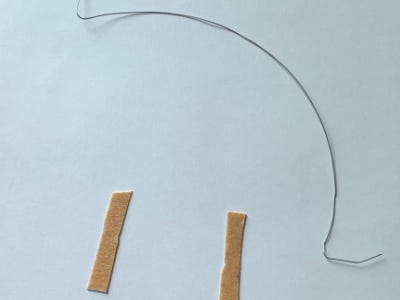 3. Put the crown on your head and mark the inside with a pencil where you want the wire to be attached.
4. Heat the plastic strips and adhere to the inside of the crown.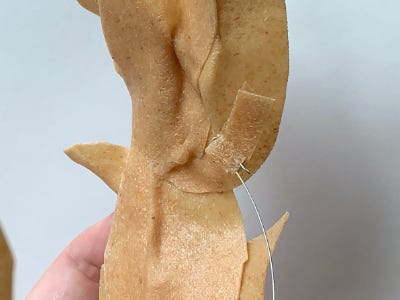 Painting the Crown
---
1. Thermoplastic can be painted on directly, but for best results prime the surface with either gesso or wood glue (used here).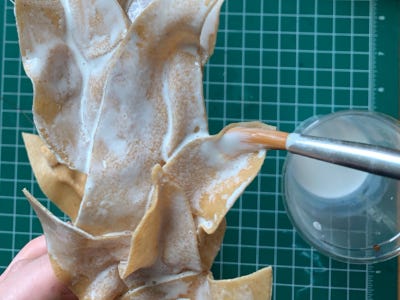 2. Paint thin layers of watered-down glue onto the thermoplastic, letting it dry between coats. Depending on how smooth you want the final layer, it may take 2-5 coats. If you notice air bubbles as you paint the glue on, clean your brush and smooth the glue.
3. With color of choice, paint the cuff. High flow acrylic paint is recommended (it doesn't show brush marks as easily as thicker paint). For a smooth finish, use the MAKERX Air Brush.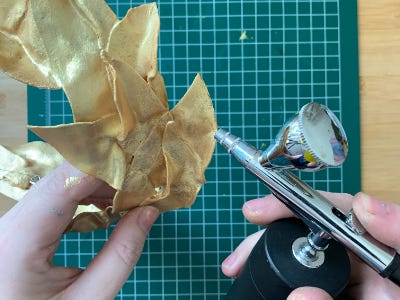 4. It may take a few coats of paint to get the finish you want. Spray a clear coat finish to add extra protection.