Intermediate
Vintage Style Irish Pub Mirror

Supplies
Wood Sign or Frame
Mirror
Stencil
Gold and Copper Airbrush Paint
Strong Adhesive Glue
Twine or Cording
Step-by-Step Instructions
Steps
---
1. Place the mirror in the center of the frame. Remove the mirror and mark out two holes to help hang the frame. Make sure the holes will be hidden by the mirror once it's placed back on. Use the rotary tool to drill the marked spots.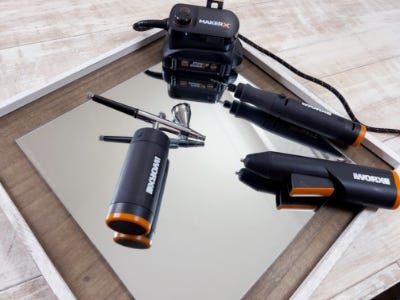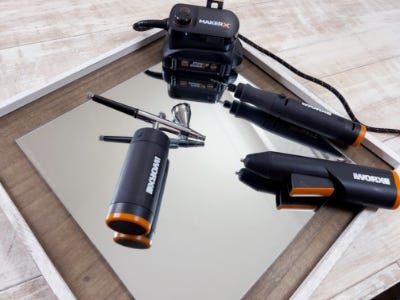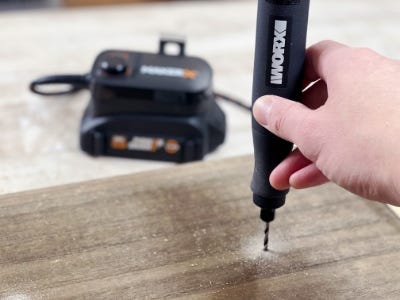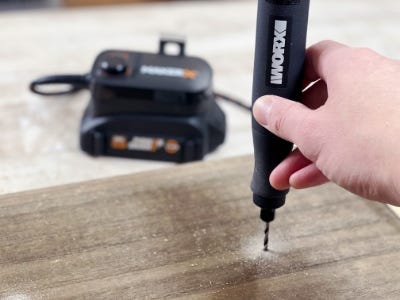 2. Thread cording or twine through the holes and tie the ends together to make a loop. Use the glue gun to secure the cording to the back. The mirror is heavy, if the frame you're using comes apart, use the glue gun to secure it all together.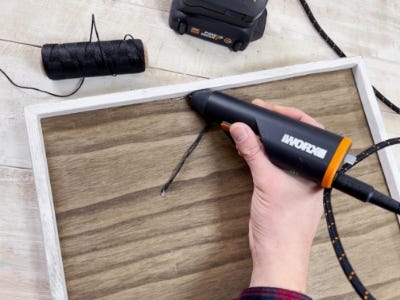 3. Measure the mirror and use a cutting machine to cut out a vinyl stencil vintage to size. Wipe down the mirror before applying the stencil.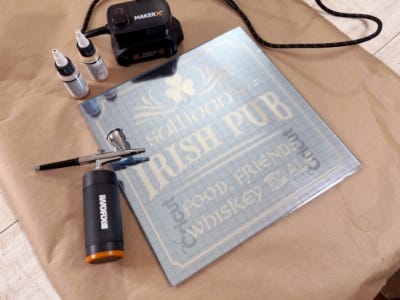 4. Load the paint reservoir of the airbrush approximately ⅓ full with airbrush paint. Before airbrushing on the sign, test and practice on a scrap piece paper. Hold the sign at an angle and begin airbrushing. If adding more than one color to the sign, empty out the remaining paint and add another color into the reservoir. Spray it on a piece of scrap paper until the paint is the correct color. Peel off the stencil while the paint is still wet.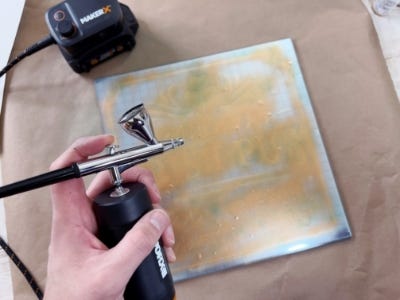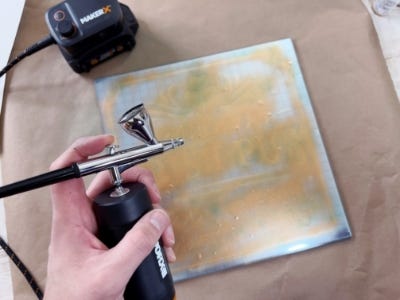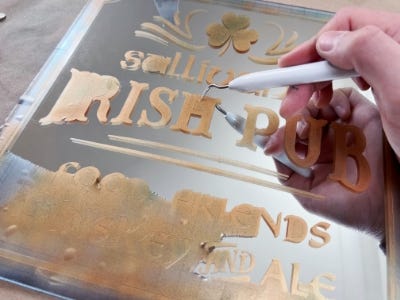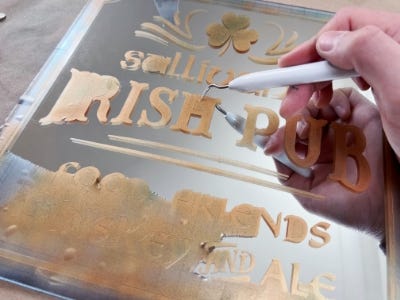 5. Wait for the paint to dry and then add strong adhesive glue to the back of the mirror. Flip the mirror over and press it into the center of the wood frame. Let the adhesive fully dry and hang! Cheers!