Author Bios
Kim Toscano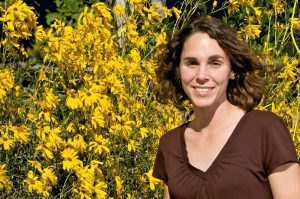 Kim Toscano is a freelance writer and horticulturalist with an eye on design.  Formally trained in horticulture, environmental science, and entomology, her gardening interests include all things edible as well as garden design and landscaping for wildlife.  Kim takes a holistic approach to gardening and landscaping, working in harmony with the natural environment.  This includes organic and sustainable gardening practices, careful management of water, and enhancing biodiversity in the landscape.
Before establishing a career in freelance writing, Kim served as writer and host for Oklahoma Gardening, a weekly PBS television program produced by the Oklahoma Cooperative Extension Service.  In this role, Kim shared her expertise through more than 1,000 video segments covering all aspects of gardening, environmental stewardship and sustainable living.  To support her programming, Kim designed over a dozen gardens that were installed at The Botanic Garden at Oklahoma State University, including a formal terraced garden, an organic vegetable garden, and themed ornamental beds.  Learn more at www.kimtoscano.com.
---
Joe Truini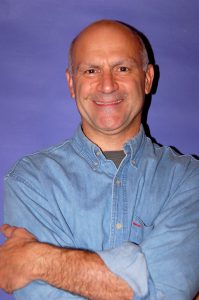 Joseph Truini is a home-improvement expert who writes extensively about do-it-yourself home remodeling and repair, woodworking projects, and tools and techniques.
He has authored eight books, including Build Like a Pro: Building Sheds, Build Like a Pro: Installing Floors, Stanley's Homeowner's Guide to Tiling, Lighting Solutions, and Building Sheds.
Joe's work has appeared in several national magazines, including This Old House, Popular Mechanics, Country Living, Woman's Day,and Today's Homeowner. He currently is a contributing editor to Popular Mechanics.
Joe is the segment host of Simple Solutions for the nationally syndicated TV show, "Today's Homeowner with Danny Lipford."
and co-hosts the weekly "Today's Homeowner Radio Show" which is broadcast on over 300 stations from coast to coast.
---
Mark Wolfe
Mark is a freelance writer who specializes in gardening, landscaping and DIY projects that promote sustainable living. After twenty years as a nurseryman and landscaper, Mark began blogging at theprudentgarden.com, and has bylines in leading online media outlets and retailers like HGTV, Dave's Garden, DIY Network, BobVila.com, and more. He holds a degree in Outdoor Education from Northland College. When not writing, Mark enjoys gardening, beekeeping, traveling and exploring with his family in Georgia.
_________________________________________________________________________________________
Michael Kaufman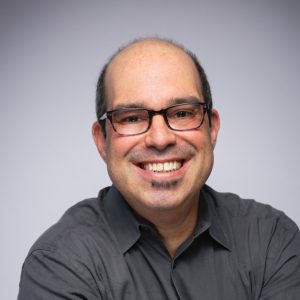 Michael Kaufman draws on fifteen years of professional expertise as an Architect and a passion for cutting-edge technology to publish and consult on consumer tech. He also serves as a judge for the Innovations Design and Engineering Awards at CES (the international consumer electronics show) in Las Vegas and regularly participates in roundtables and speaking engagements as a thought-leader and influencer. Michael lives in New York City with his wife and three children.
---
David Marciniak
Dave Marciniak is a landscape designer based in a small town two hours southwest of the DC metro area. His career has taken him from the coastal estates of Rhode Island to sunny southern California to the desert landscapes of Arizona. Dave's design style focuses on outdoor living, low maintenance plantings, and finding the best accessories that showcase his clients' personalities. If Dave had to pick three words to form the basis for his designs it would be food, family, and fun. With his love for teaching people how to get the most from their landscapes, Dave can be found speaking at home shows and other events on the east coast.
---
Tom Stroup
Tom Stroup is a retired SWAT Commander who has built everything from simple book shelves to elaborate armoires. He has built entire homes, kitchen and bathroom rebuilds, added porches, built boat docks and everything in between. If he is building something he is happy. The first piece of furniture he built was from a photo of his wife standing next to a cabinet at Burdines. They took the photo home and determined the dimensions by "measuring" his wife against the cabinet and calculating the size difference and they still have that piece of furniture in their home today. His favorite "builds" are creating furniture from reclaimed materials or restoring old homes. There is something special about preserving the past work of former craftsmen. "I love the idea that I can sit in a chair that I built or that I can build something for someone else that they can't buy in a store. Woodworking is not a skill, it is a passion."
---
Kayleen McCabe
Licensed contractor Kayleen McCabe has been swinging hammers and toting tool belts since the ripe age of six.  Her 2009 victory on TV's Stud Finder proved she can literally hold her own against the guys, and also won her a DIY Network series! Rescue Renovation showcased Kayleen's construction skills as she swept in and saved more than 70 home renovations over six seasons, from an NFL running back's kitchen to a coalmine-turned-man-cave.  Since Rescue Renovation wrapped, Kayleen's focused her energy and expertise on her biggest challenge yet: Advocating on behalf of vocational education.  Her non-profit, The McCabe Foundation, works to introduce the benefits of the skilled trades and related careers to young men and women.  Kayleen has been featured in regional and national magazines including Runner's World, 5280, and HerLife, and delivers tricks of the trade to the Denver audience via weekly television segments on KUSA Channel 9.  Learn more at www.kayleenmccabe.com.
________________________________________________________________________________
Nancy Szerlag
Nancy Szerlag is a master gardener, master composter and garden writer based in Metro Detroit. Her popular weekly gardening column has appeared in the Detroit News for almost two decades. Szerlag's garden articles have appeared in many regional and national gardening magazines including The Michigan Gardener, The Wisconsin Gardener, The Minnesota Gardener, Garden Design and Country Gardens. She co-authored Perennials for Michigan and Annuals for Michigan. For several years she was featured in a how-to gardening segment on the local NBC TV affiliate Channel 4. A popular speaker, Szerlag specializes in new products, tools, plants and techniques that help gardeners and homeowners grow healthy and happy lawns, gardens and landscapes.
________________________________________________________________________________
Alexa Erickson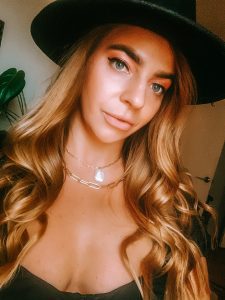 Alexa is a freelance lifestyle writer and content curator. Her areas of expertise include travel, food and drink, home decorating, home improvement, health and wellness, and beauty. Follow her traveling adventures on Instagram: @living_by_lex, send her a message: alexa@livingbylex.com and check out her website: livingbylex.com.
________________________________________________________________________________
Brett La Frombois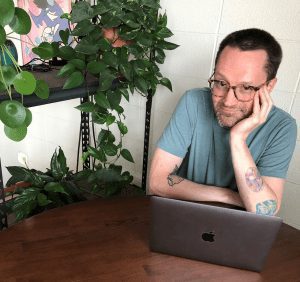 A marketing, tech, and comedy writer by trade, Brett La Frombois still finds time to write about new and interesting trends that interest him in the lawn & garden, lifestyle, and power tool spaces. As battery-operated tool technology continues to advance, Brett loves pouring over spec sheets or exchanging emails with engineers to understand how something like a small design change can lead to significant boosts in performance. A contributing writer to various network late night shows, Brett also enjoys making otherwise dry material, like brushless motors & automatic chain oilers, funny and accessible to new audiences. He lives in Madison, WI.