Need a good trim?
There's a reason why the GT Revolution is one of our most loved Worx tools. It's 3-in-1 technology lets you easily transition from trimming, to in-line wheeled edging, to mini-mowing. And with Command Feed™ technology you can extend fresh line with the push of a button.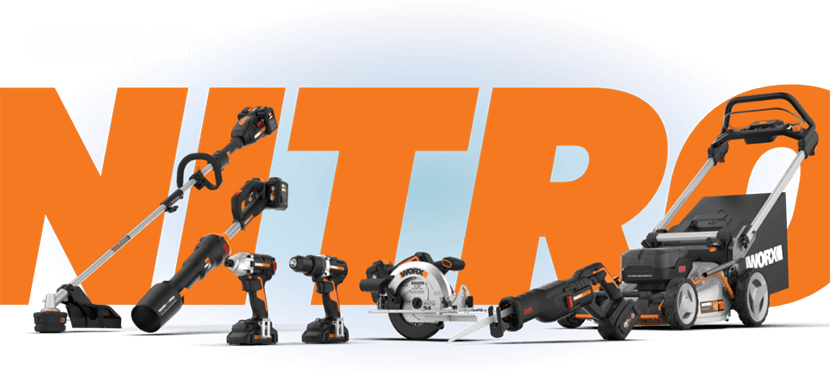 Introducing worx nitro
The power to outperform
For those bigger projects that make you dig deep, Worx NITRO cordless tools and accessories feature advanced engineering and efficiency to run longer and let you do more on every charge.
Shop TV deals
Looking For Lawn & Garden Equipment or Power Tools You Saw On TV? Find All Our Deals Here.
Top rated lawn & garden equipment and power tools
Shop the best lawn, garden & power tools that Worx has to offer
Power Share Products
Use the same battery to power all of your lawn & garden equipment and power tools