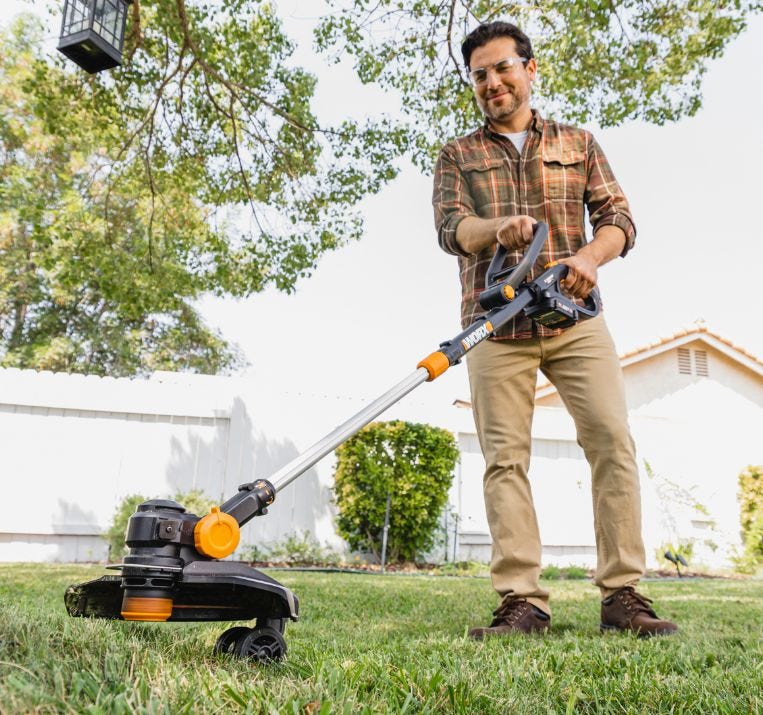 Next-Level Doing
Since the first Worx GT in 2007 we have continued to push the limits of innovation, all while solving common pain points customers have when it comes to tools. Here are a few of our flagship items that have become synonymous with the Worx brand and showcase our next-level engineering.
Landroid
In 2015, Worx released its first-generation Landroid Robotic Lawnmower. The current third-generation of the Landroid now has features that make it easier than ever to get a pristine lawn including app integration, AIA (Artificial Intelligence Algorithm) Technology, and a floating blade disc to avoid obstacles. Landroid is available in 3 sizes and can cut yards from 1/8-1/2 acre.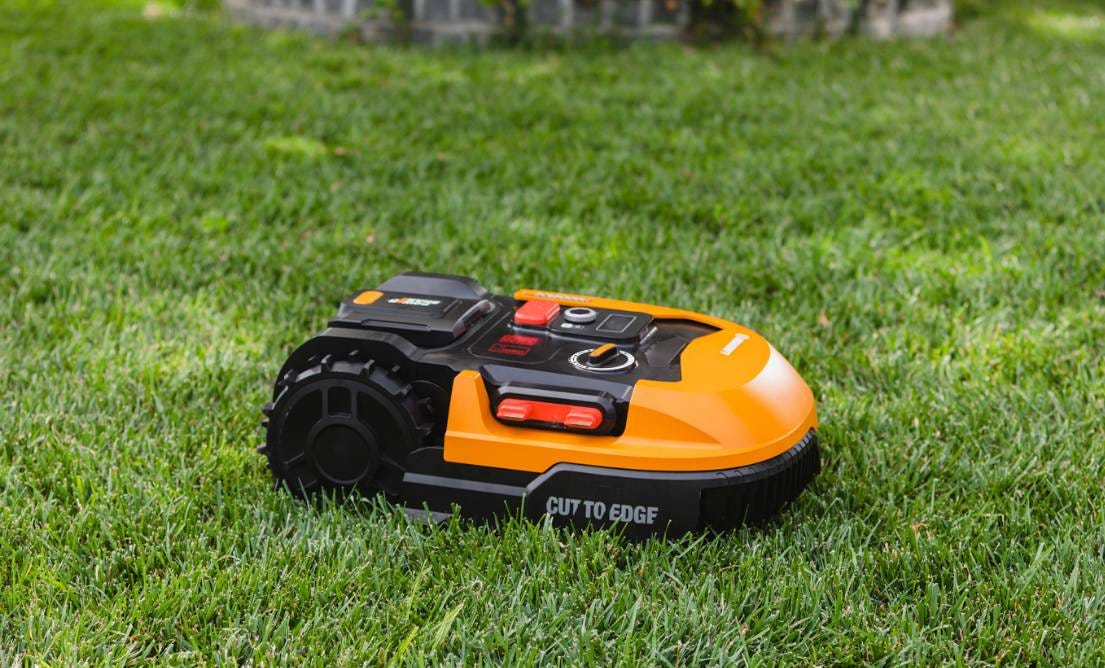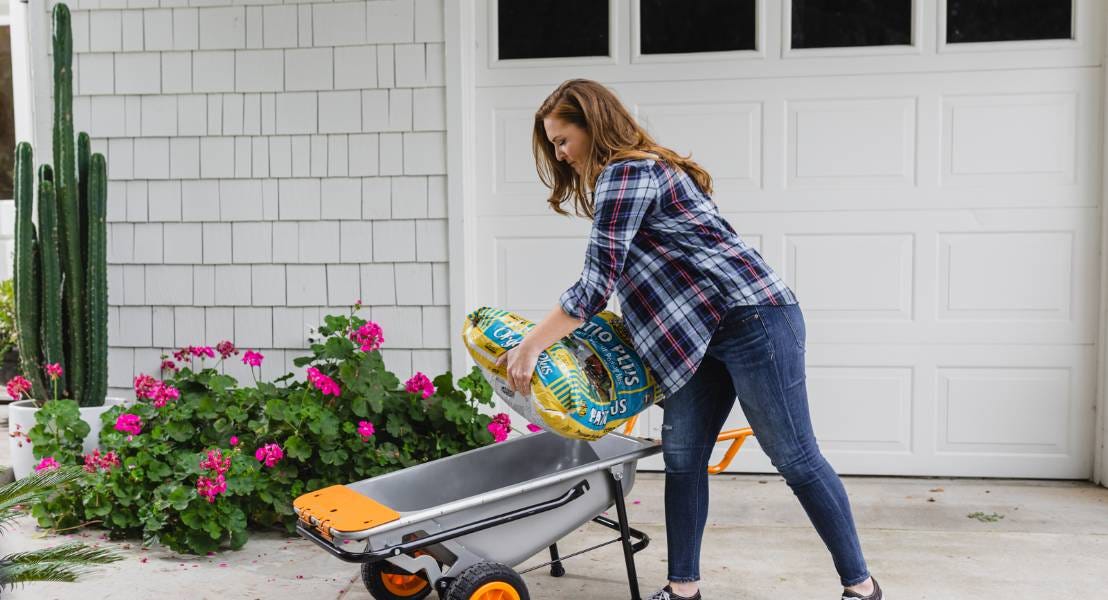 Aerocart
The Aerocart 8-in-1 yard cart/wheelbarrow/dolly has 8 functions and a full line of available add-on accessories. It makes hauling 200 lbs. feel like 17 lbs. and can also move rocks or large planters.
Pegasus
The versatile Pegasus folding worktable has been a top Worx seller for over 6 years. Use it as a portable workbench or sawhorse and connect multiple units together for even more workspace. The Pegasus can hold a whopping load of 300 lbs.!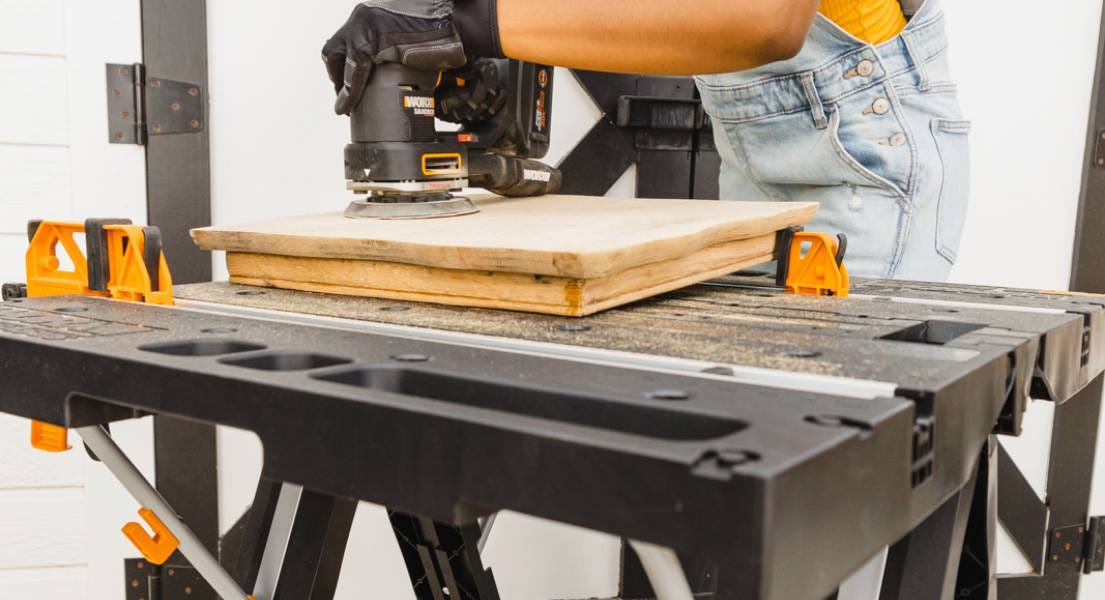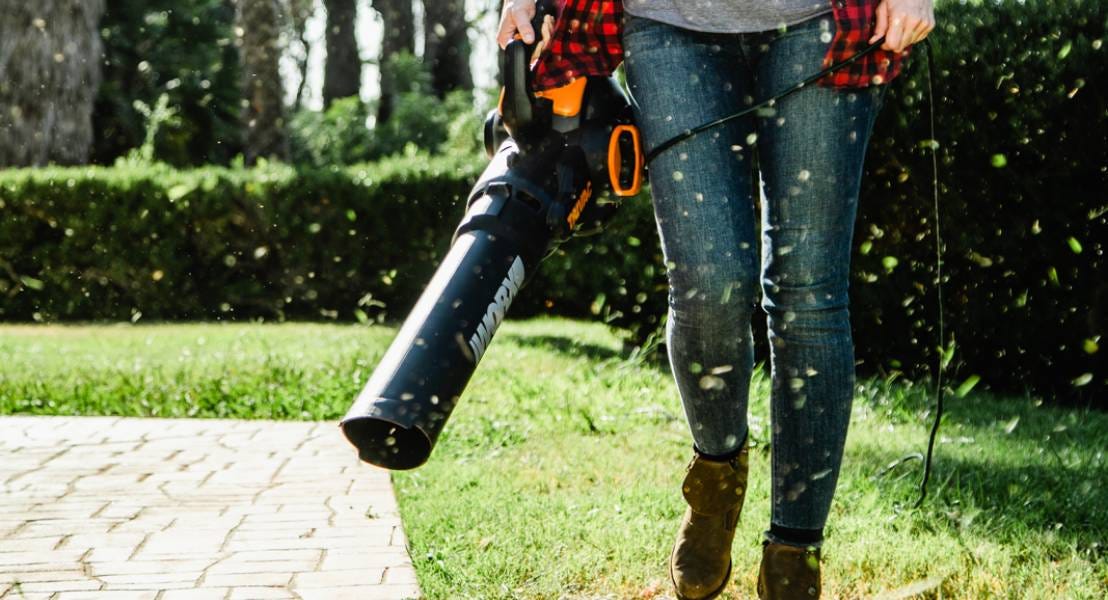 Trivac
The first iteration of the Trivac blower/mulcher/vac was launched about 8 years ago, and the first two models were so successful that they are still available for sale today. With powerful blowing and mulching capabilities, the Trivac is a must-have tool for every fall season.
Makerx
Launched in 2020, MAKERX is our line of portable crafting tools that makes it easier than ever to elevate your craft. What started with 5 tools powered by a hub and 20V battery, has now expanded into 9 tools and an arsenal of accessories. With the MAKERX system you have limitless crafting possibilities.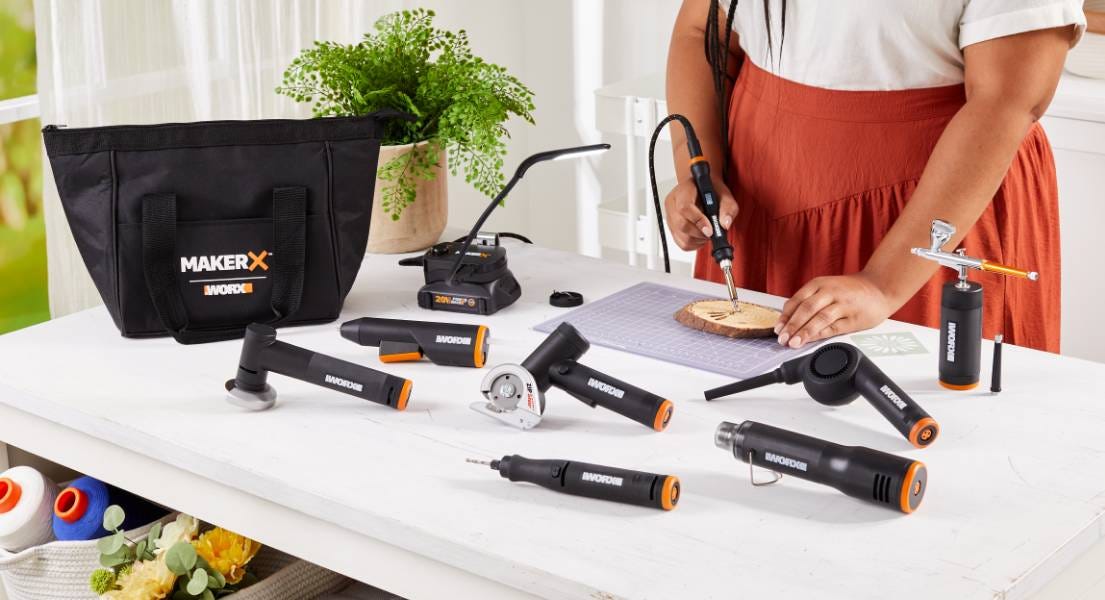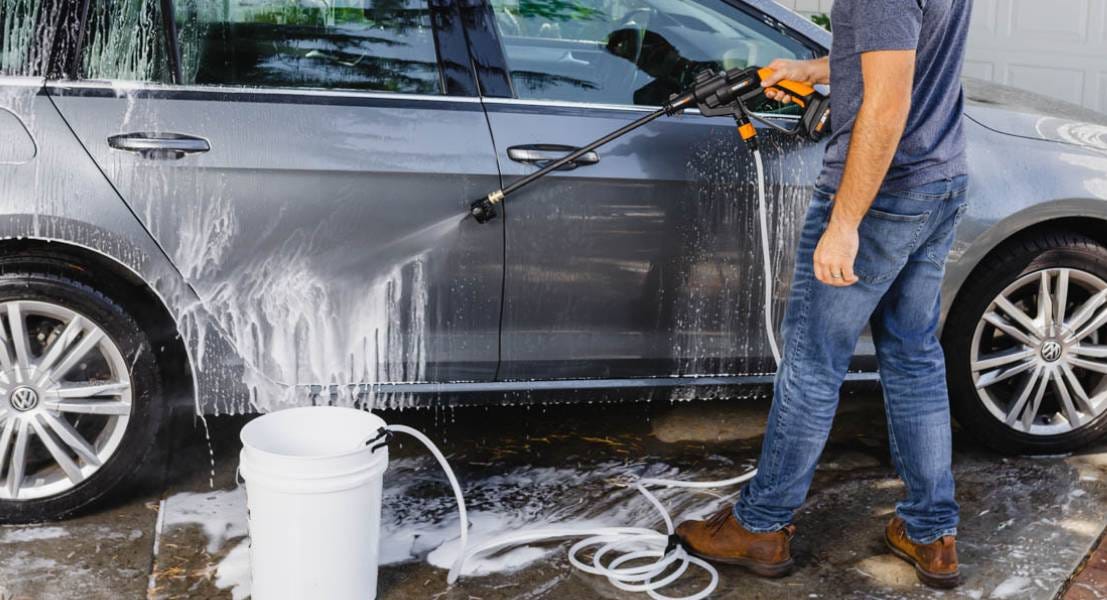 Hydroshot
The Worx Hydroshot was created to be an on-the-go solution for all your power cleaning needs. The line of Hydroshot portable power cleaners range from 415-945 PSI and allow you to draw water from any fresh water source to clean your boat, RV, outdoor equipment, home, and more.
Switchdriver
The innovation behind the Switchdriver 2-in-1 drill/driver is the rotating dual chucks. Gone are the days of stopping your project to switch between a drilling and driving bit. Just rotate the chuck on the Switchdriver to change between different bits without skipping a beat. The new Switchdriver 2.0 enhances your experience with an intelligent LED display and a more efficient brushless motor.