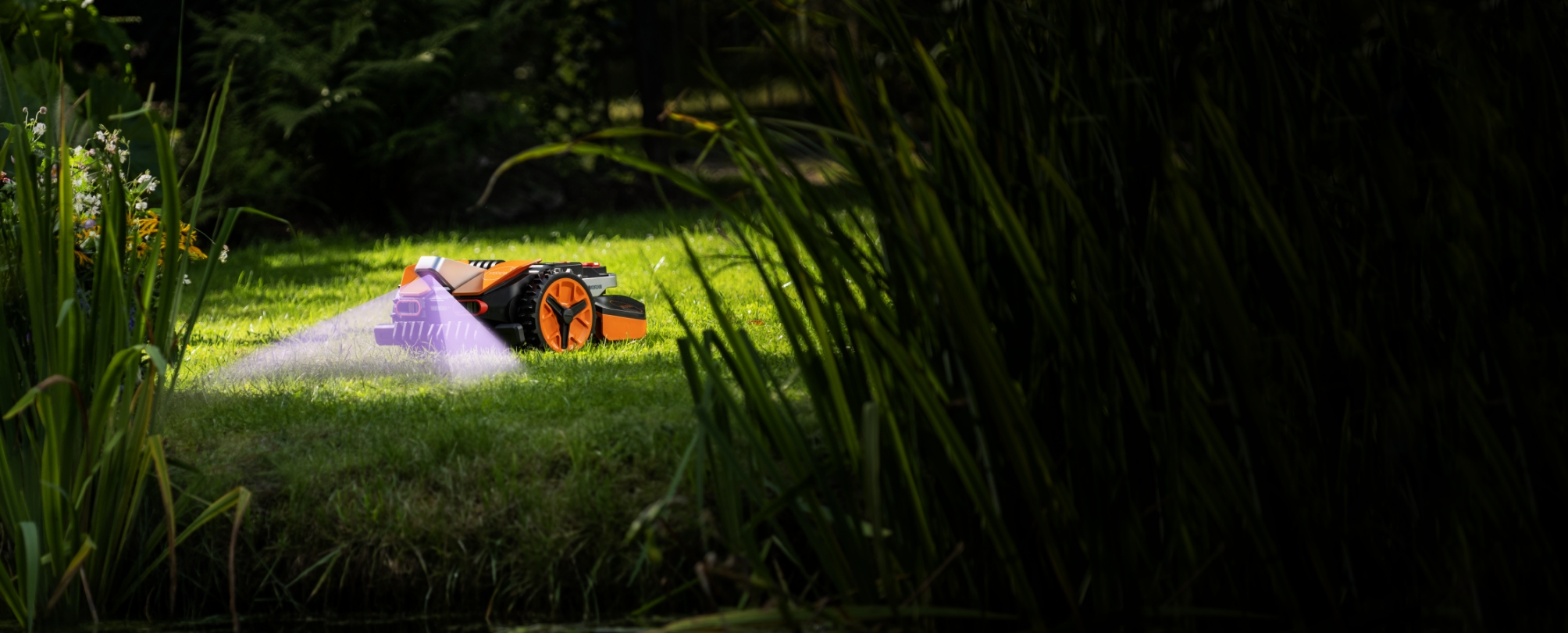 The robot mower that's aware of its surroundings
Other robot mowers aren't that clever. They'll only travel back and forth within limited areas that are restricted by wires. Landroid Vision has the gift of sight to know where it needs to cut.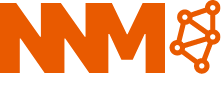 A mower with a mind
Landroid Vision uses a deeply trained neural network to set grass apart from obstacles. It knows what to mow, what to avoid, and where not to cross.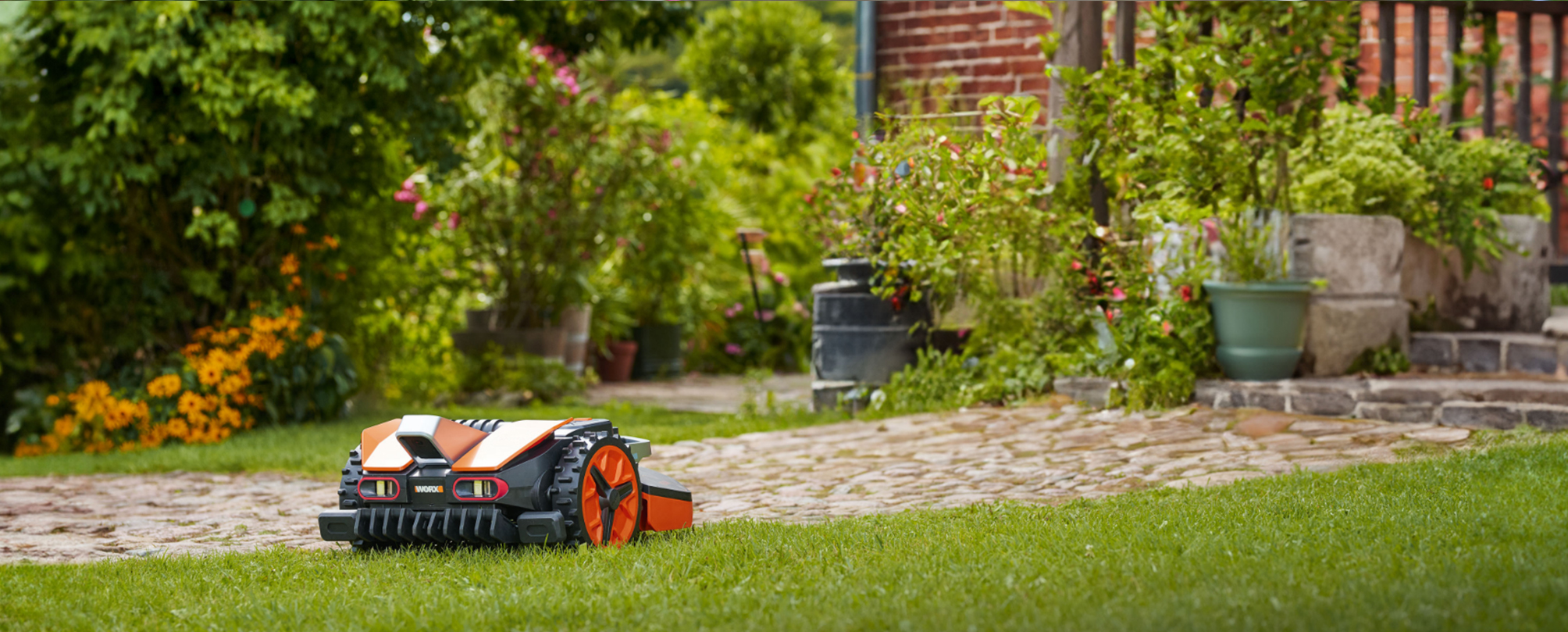 No setup needed
Just set Landroid Vision on any lawn, push the button, and watch it do its thing. No boundary wire, no antenna, no hassle.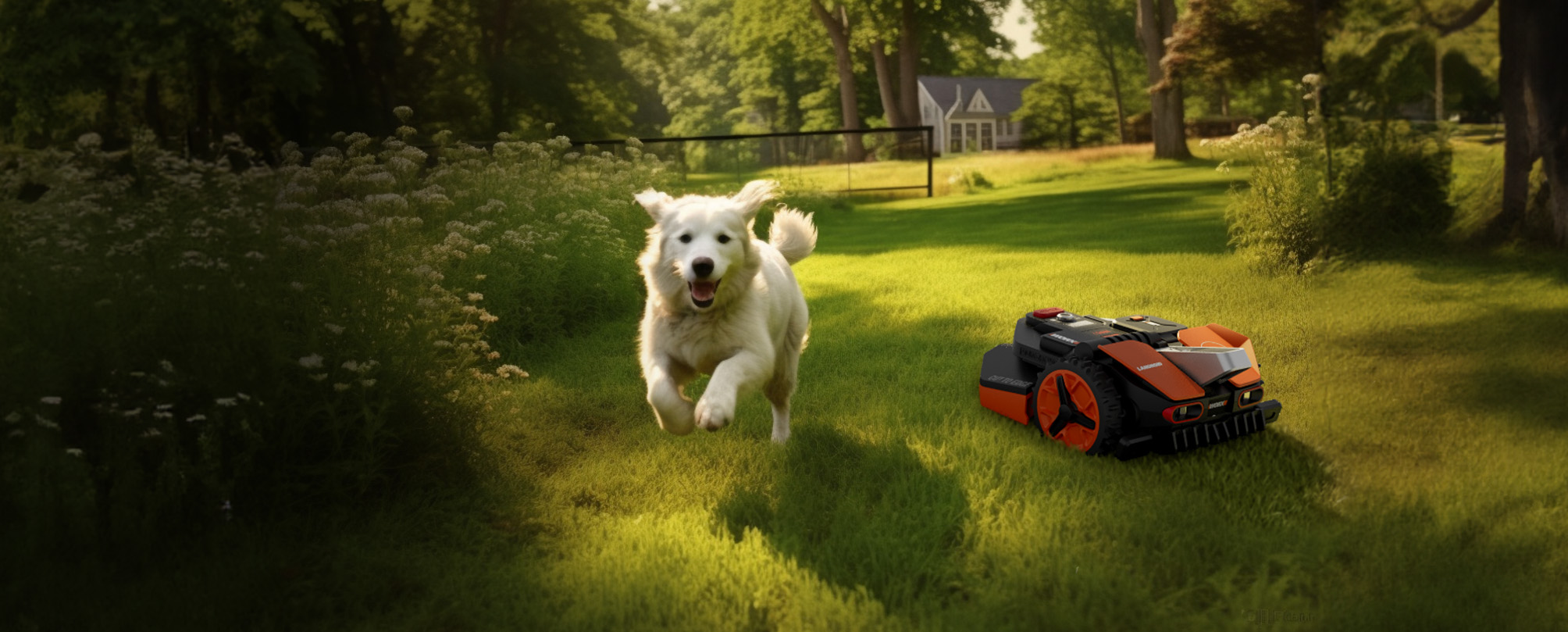 Obstacle avoidance
Other robot mowers bump into obstacles. Not a big deal when it comes to furniture and trees, but crucial when it comes to pets, wildlife, and human beings. Vision takes care to reduce these risks.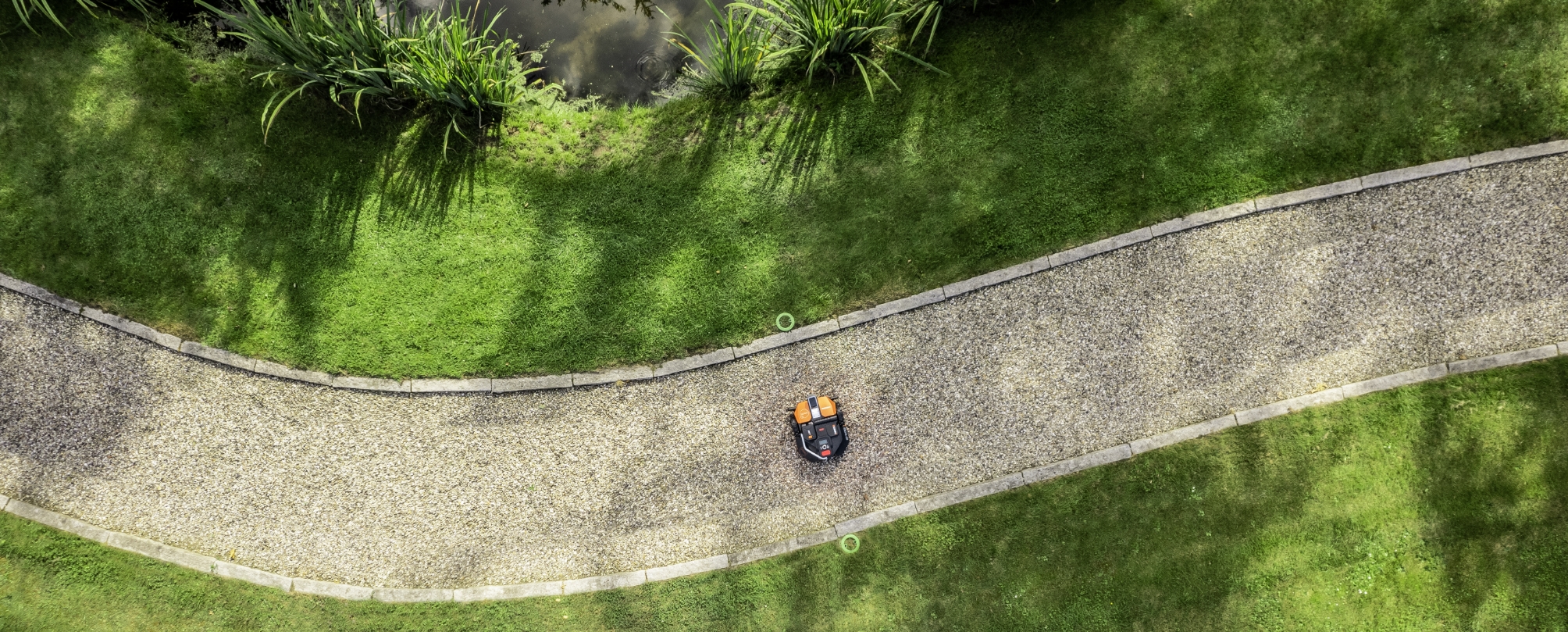 Multiple zones made manageable
Vision can handle multiple zones with ease. It will only leave the area if you want it to. Just place the RFID tags in the other zones and it'll know where to travel to keep on cutting.
Vision's window to the world
Landroid Vision gathers information about the world through its eye: a high dynamic range, full HD, wide angle camera with auto-white balance that can handle extreme contrast and glares.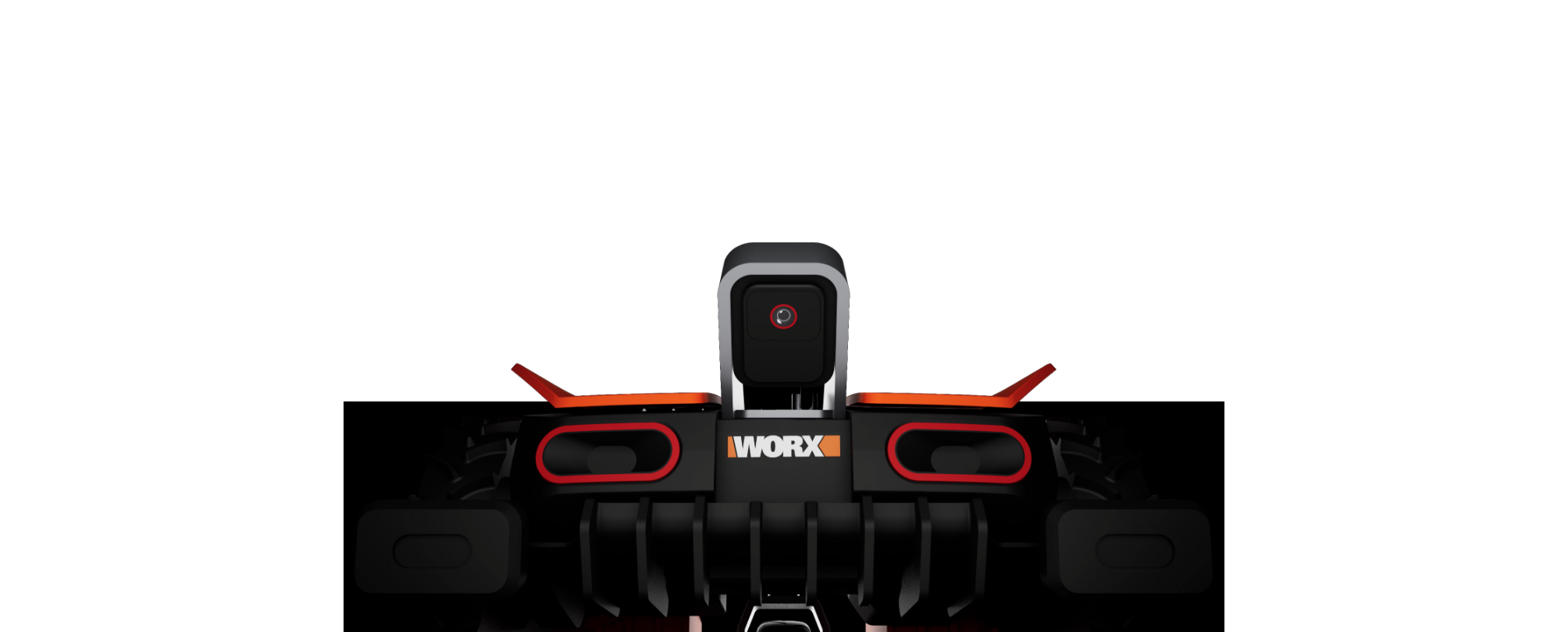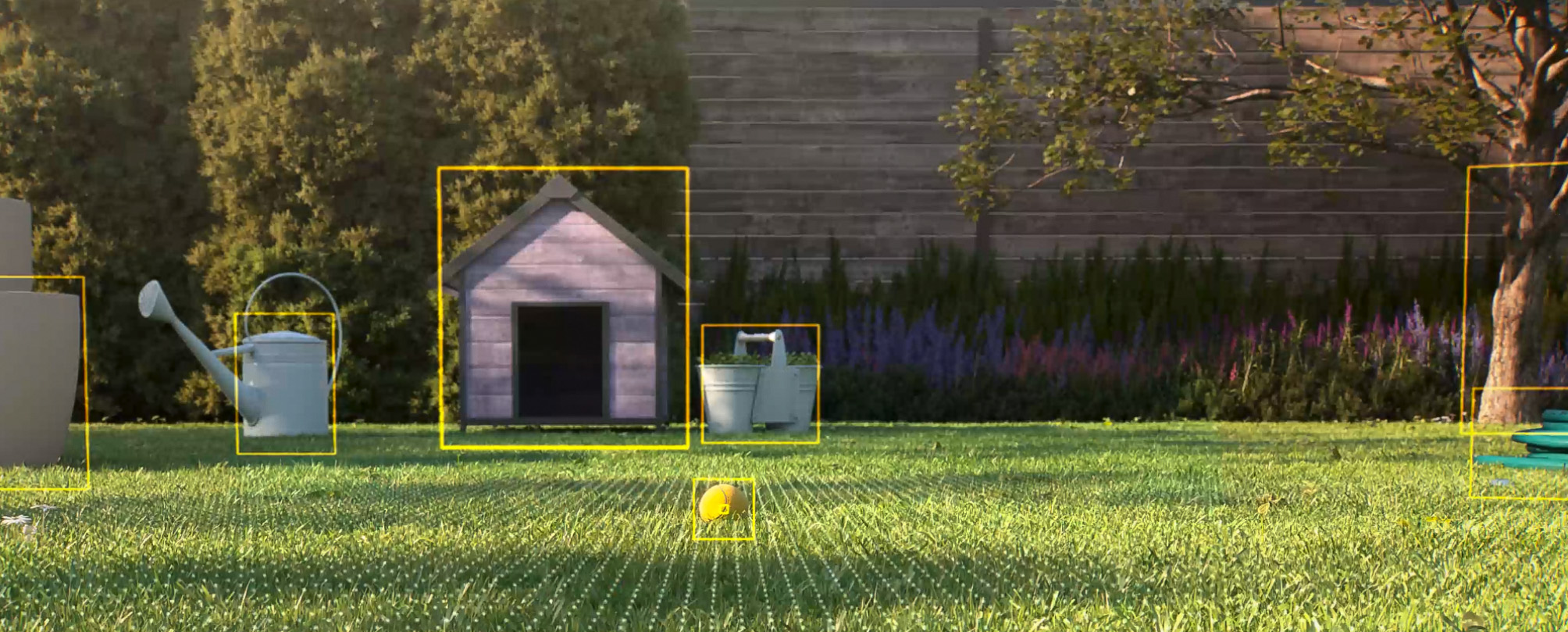 Turning information into understanding
Vision's neural network continuously interprets information acquired through the camera and adapts its behavior accordingly.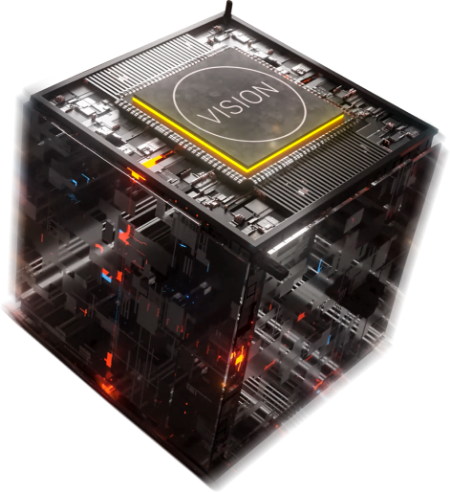 Brainpower
Vision's advanced chip is built for stability, reliability, and speed. Its neural network processes one camera frame every 0.05 seconds to make appropriate decisions.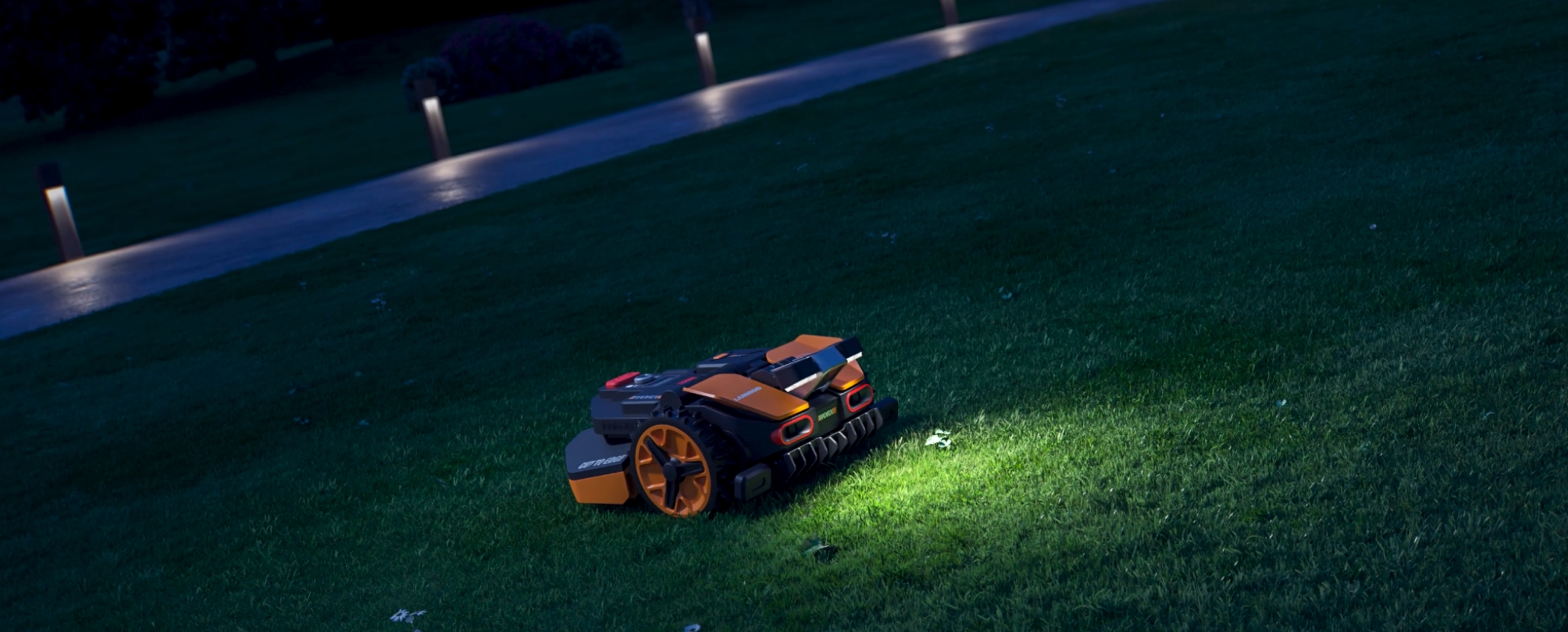 Mow at night, enjoy your lawn during the day
Vision will quietly mow at night without harming nocturnal life. When animals are spotted, it will steer away from them.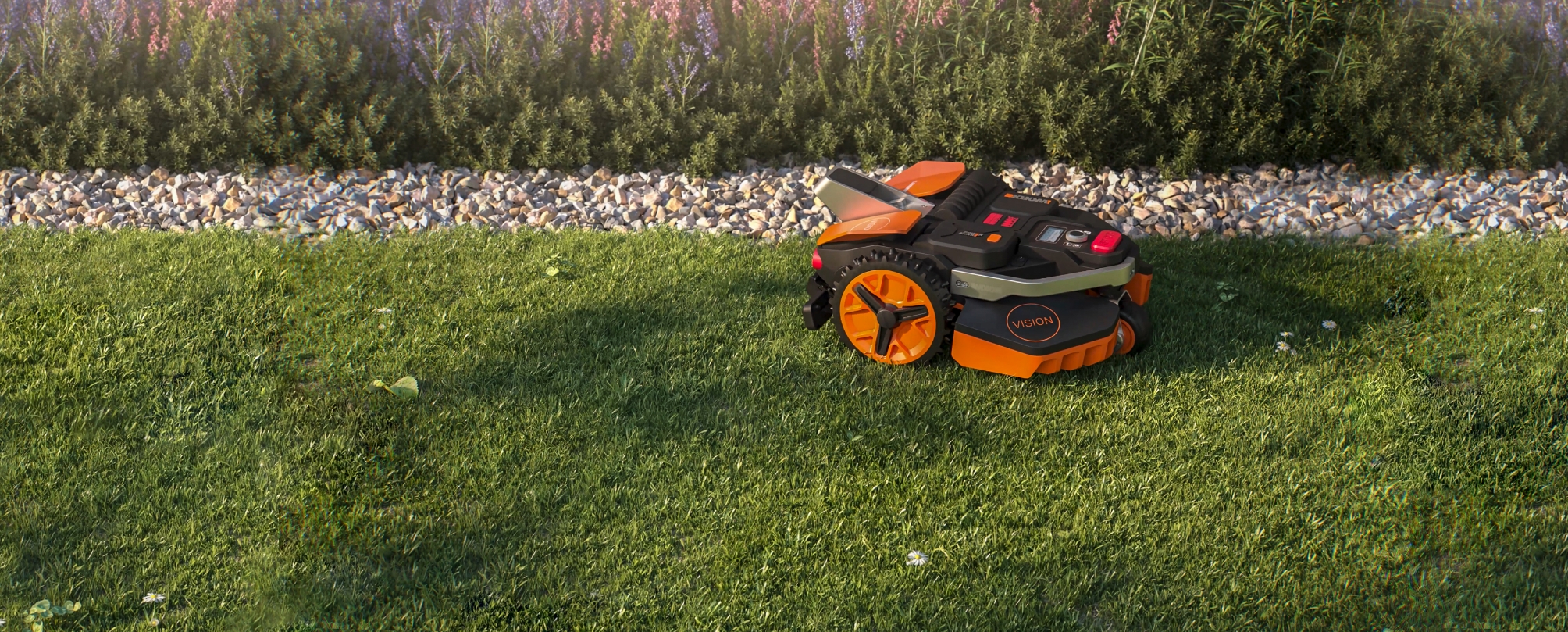 Future-proof
Over-the-air software updates keep you covered to address unexpected scenarios and strengthen Vision's deep learning.
Stay in control
Vision uses the same best-in-class app as all Worx Landroid robot mowers. A user-friendly gateway to the Landroid cloud ecosystem.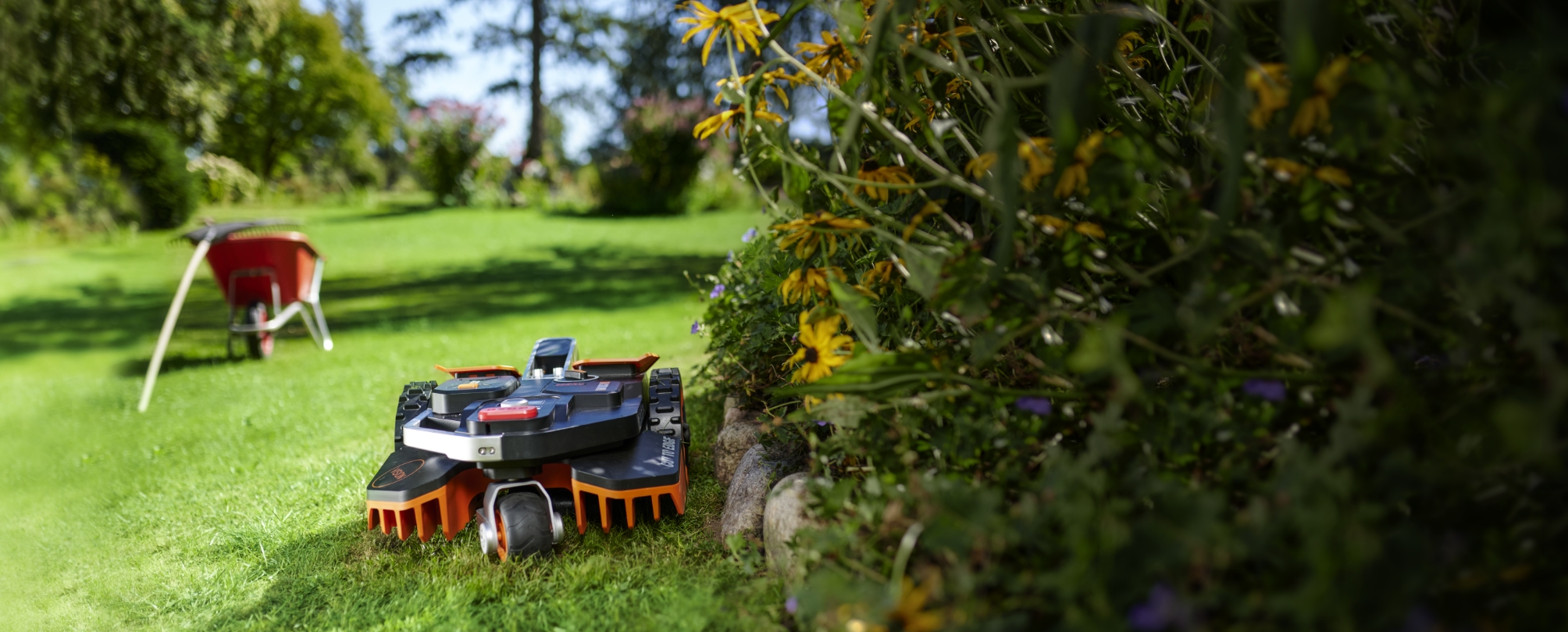 Cut to Edge
Vision inherits Landroid's acclaimed Cut to Edge feature, meaning there's less trimming for you to do afterward.
Sharing is caring
When you're in the mood for pruning, trimming, or blowing, just swap the battery from the Vision to your other Worx tools and you're good to go.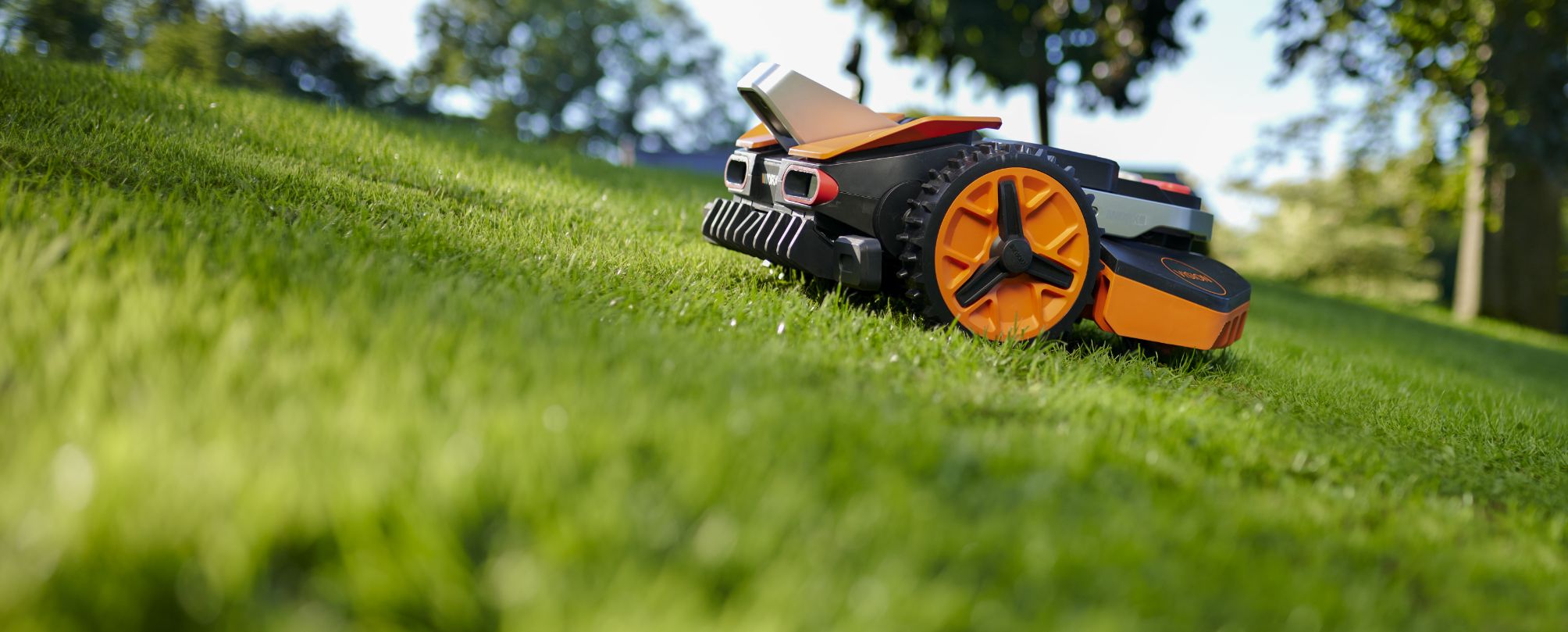 The more often, the better
As turfgrass experts would tell you, the single most important element of lawn management is frequency of mowing. If you let Vision do it, you'll get the best lawn you've ever had in just weeks.
Whether your lawn is small or large, simple or complex, there's a Landroid for you. Explore the models and available options to build the perfect solution for your needs.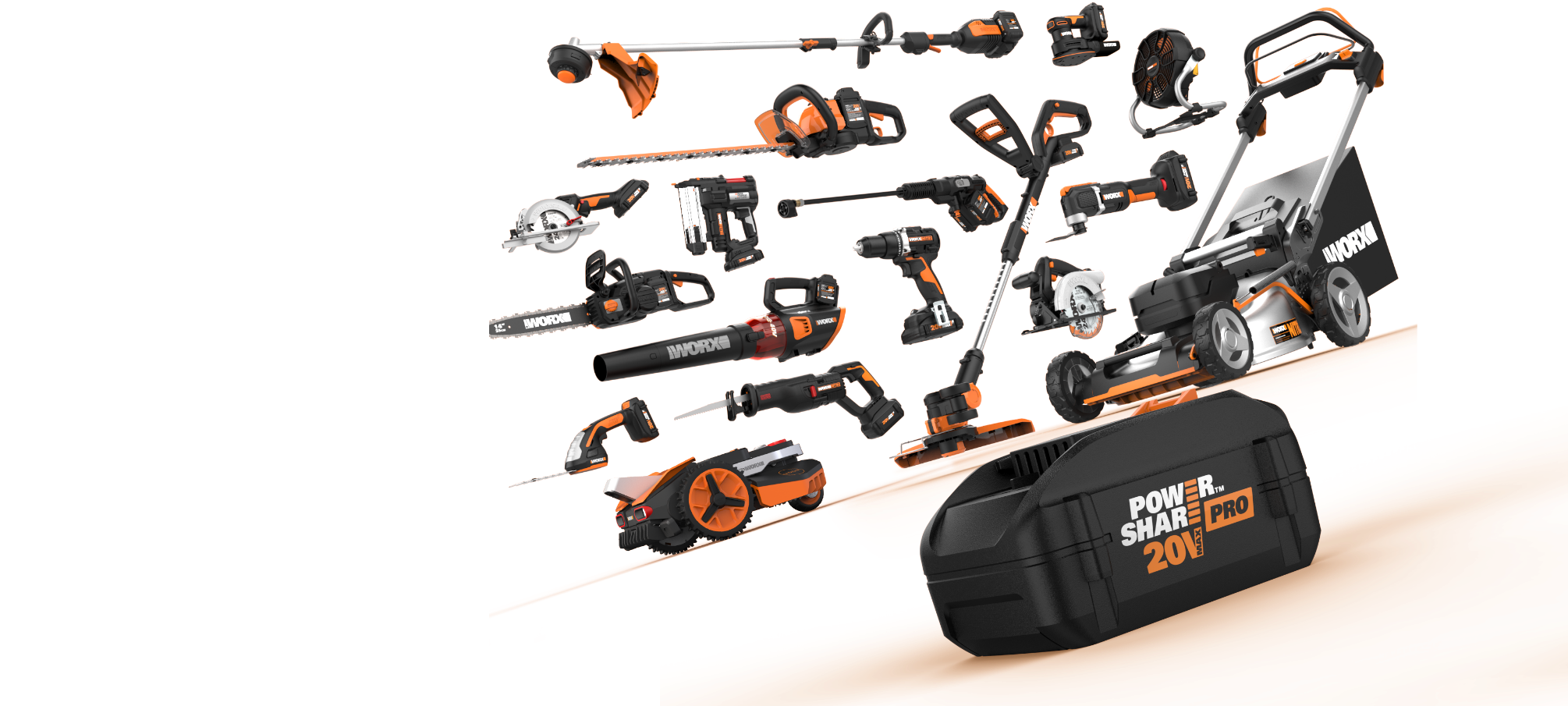 Same battery, expendable power