20V Power Share 60-Minute Quick Car Charger
1 Year Warranty
30 Day Guarantee
Details
18V/20V Li-ion 1hr. Vehicle Charger for WORX Batteries.
Up to 6 ft. (1.82 m) cord reach for long-distance charging.
1 hr. charge via vehicle lighter auxiliary port (Input Voltage: 11V-26V).
Indicator lights illuminate the charge status.
Compatible With
WA3512.1, WA3520, WA3522, WA3525, WA3544, WA3575, WA3578
(1) - 20V/18V 60-Min Quick Charger
No, this model does not include a battery.
This charger is compatible with Worx 18V or 20V batteries including models WA3512, WA3512.1, WA3520, WA3522, WA3525, WA3544, WA3671, WA3575, and WA3578.
Compatible 20V or 18V batteries will charge in about 1 hour.
This is a car charger for your batteries, and has an input voltage of 11V-26V. The built-in circuit protector automatically shuts down the charger if your car's battery is too low.
Need an extra battery? Ready for a higher capacity battery? Many replacement parts are available online under Accessories.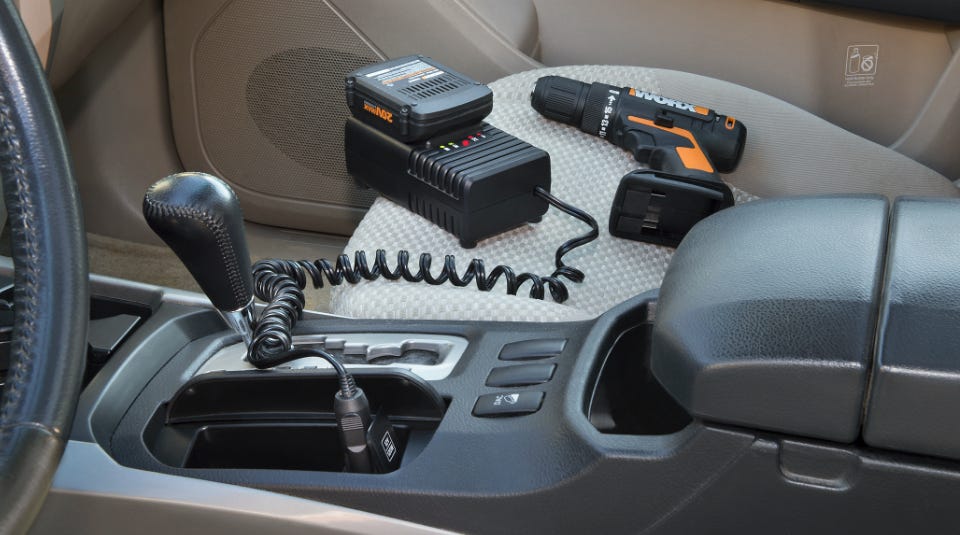 THE ULTIMATE MOBILE CHARGER
Turn your vehicle into a quick-charging station. You don't have to worry about an available outlet at the job site. Charge your 2.0Ah batteries in just an hour so you always have the power to finish any project.
FREQUENTLY PURCHASED TOGETHER