20V MAKERX Mini Heat Gun - Tool Only
3 Year Warranty
30 Day Guarantee
As low as
$39.99
Regular Price
$39.99
Details
Mini heat gun for use with the MAKERX system of portable crafting tools.
Battery powered heat gun continuously blows hot air at 500° F.
Mini heat gun features precision nozzle to control location and direction of heat.
Built-in stand holds hot tip of mini heat gun away from surfaces.
Micro-ergonomic design enhances user control for various applications.
20V battery (WA3520) and MAKERX Hub (WA7510) not included.
A fully charged 1.5Ah battery will power the Heat Gun for about 10
minutes of continuous use.

Multiply Your Creativity
MAKERX is a system of portable, powerful, and precise crafting tools. It puts the power you need into compact and ergonomic tools that you can take anywhere to make anything. Make your world more beautiful with MAKERX.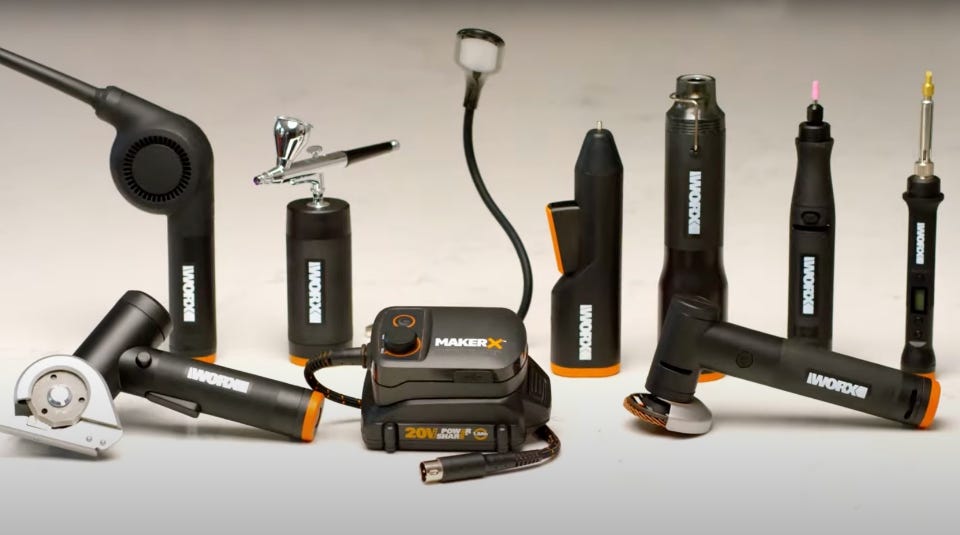 Heat Made to Handle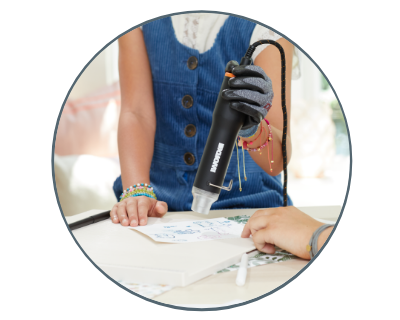 Precisely the Right Size
Specifically designed to be thin and easy to hold, so you can point the gun right where you need to.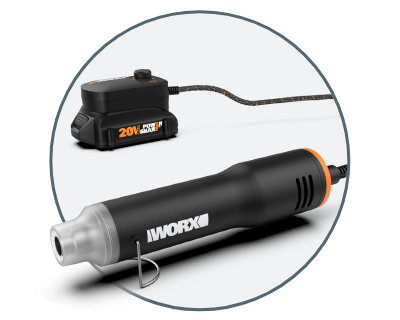 Go Anywhere Creative Tool
The Hub goes where your tool goes. That's 20V of portable power that doesn't need to be near an outlet.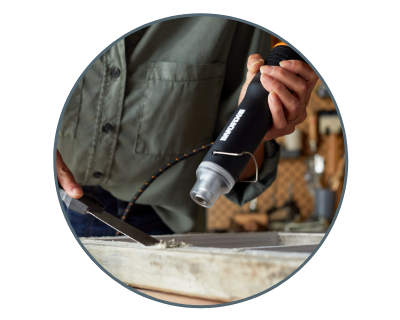 So Many Uses
Thaw frozen locks, valves, pumps and spigots. Heat plastic or wood for easy shaping. Remove stubborn lids from jars, or loosen seized nuts.