No Warranty
30 Day Guarantee
Details
Easy to mount - simply screws into any surface where you would like to store your tools.
Holds your Worx Bladerunner X2 Table Saw (
).
Perfect for keeping your garage organized and your tools easy to find.
Made of metal and plastic. Does not come with mounting hardware.
(1) - Bladerunner Wall Mount
This model (WA0133) includes 2 wall mount brackets. Mounting hardware is not included.
While there aren't any specific hazards related to the Bladerunner Wall Mount, we recommend that all our customers follow standard safety precautions while using our tools or performing maintenance on them – including wearing safety eyewear, gloves, appropriate shoes & clothing, and keeping hair tied back.
If you decide the Bladerunner Wall Mount isn't right for you, we offer a 30-day Money Back Guarantee from the date of receipt (less shipping and handling). View more information here.
Parts subject to normal wear and tear are not covered by the tool's warranty. View more information on our warranty here.
Need additional blades for your Bladerunner? Many replacement parts are available online under Accessories.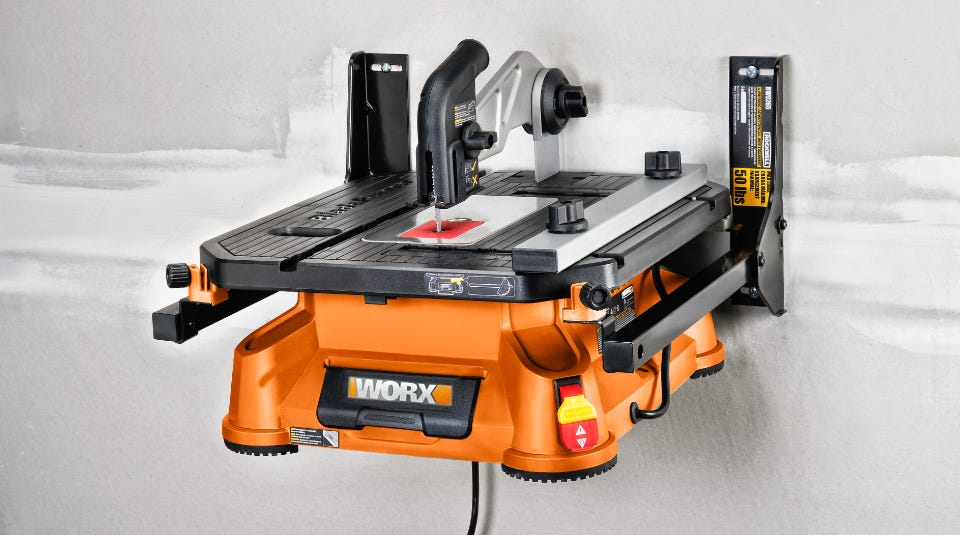 UP AND OUT OF THE WAY
Clear up space on your workbench or in your garage. Take your Bladerunner and store it away until you need it next.
FREQUENTLY PURCHASED TOGETHER