Universal Wheelbarrow Tool Holders
3 Year Warranty
30 Day Guarantee
Details
Bring your tools with you — holders conveniently attach to your Aerocart or any standard wheelbarrow.
Attach & transport individual tools, e.g. rake, shovel, etc. — also ideal for storing tools in your shed or garage.
Durable & built to last — constructed from reinforced nylon.
"Giant clothespins" — each package includes two Universal Tool Holders.
(2) - Universal Wheelbarrow Tool Holders
(2) - Universal Wheelbarrow Adapters
The Universal Tool Holders are clips that secure individual tools to your Worx Aerocart for transport, or to store tools in your shed or garage. Simply attach the clips and add your rake, shovel or other tools and you're good to go.
Designed to perfectly complement your Worx Aerocart Wheelbarrow, the Universal Tool Holder can be used on any standard wheelbarrow.
Absolutely! Not only do the Tool Holders make the Worx Aerocart Wheelbarrow even more convenient at transporting what you need around the yard, the Tool Holders can be used on any standard wheelbarrow, or even in your garage.
They are made of durable, reinforced nylon.
Each order of the Universal Wheelbarrow Tool Holders includes 2 clips.
While there are no specific concerns regarding the Universal Wheelbarrow Tool Holder, we recommend that our customers follow standard safety precautions while using our tools, including wearing safety eyewear, gloves, appropriate shoes and clothing, and keeping hair tied back. Always refer to the owner's manual for complete safety information before operating any tool.
If you decide the Universal Wheelbarrow Tool Holders aren't right for you, we offer a 30-day Money Back Guarantee from the date of receipt (less shipping and handling). View more information here.
We know your tools are indispensable, so we cover each tool with a 2 Year Limited Consumer Warranty. You can extend your warranty to 3 years by registering online within 30 days of purchase. Already have your Tool Holders? Register now!
Parts subject to normal wear and tear are not covered by the tool's warranty. View more information on our warranty here.
Ready to add to your Aerocart accessories? Many replacement parts are available online under Accessories.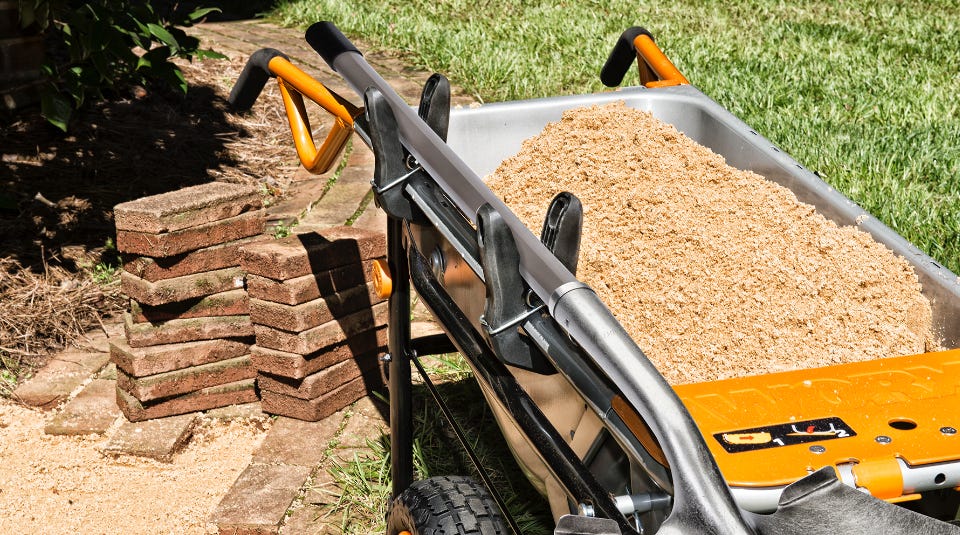 ATTACH TOOLS TO YOUR AEROCART
This handy yet simple innovation cuts down on trips to the shed. Just clip almost any tool to your Aerocart and bring it along for the ride.
FREQUENTLY PURCHASED TOGETHER