Landroid Boundary Wire Kit
3 Year Warranty
30 Day Guarantee
Details
Landroid boundary wire kit extends the boundary by additional 165 ft.
Boundary wire is Gauge: 18 AWG.
Designed to be used in conjunction with the boundary wire included with the Worx Landroid, this Landroid Boundary Wire Kit is for those who have larger yards or need extra wire to exclude features from the mowing area. This bundle provides an extra 165 feet to customize your Landroid's work area in your lawn.
The Boundary Wire is 18 AWG.
Carefully review your Landroid's owner's manual for all safety information and guidelines. Follow safety precautions while using any tools – including wearing safety eyewear, gloves, appropriate shoes & clothing, and keeping hair tied back. See the owner's manual for complete safety instructions and details.
If you decide the Landroid Boundary Wire Kit isn't right for you, we offer a 30-day Money Back Guarantee from the date of receipt (less shipping and handling). View more information here.
Parts subject to normal wear and tear are not covered by the tool's warranty. View more information on our warranty here.
Need additional boundary wire stakes? Ready for replacement blades? Many replacement parts are available online under Accessories.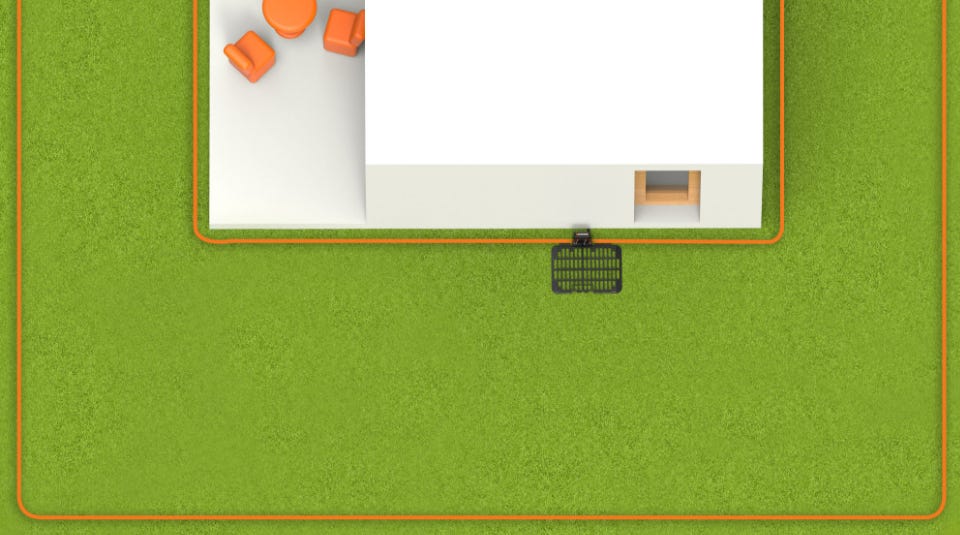 LET LANDROID ROAM
Extend Landroid's range, or give it the ability to mow along more complicated boundary lines. Lay down this additional boundary wire once, then let Landroid do the work.
FREQUENTLY PURCHASED TOGETHER