40V Power Share 4.0Ah 17" Cordless Lawn Mower
5 Year Warranty
30 Day Guarantee
Details
IntelliCut™ technology allows you to add more torque on demand for denser grass, and the ability to dial it back down to conserve energy.
7-position, single-lever height adjustments.
Cut-to-edge design for a closer cut alongside fences and other lawn obstacles.
2-in-1 bagging or mulching functionality.
Dual-port charger charges both batteries faster.
Dual 4.0 Ah Power Share batteries team up for 40V total power and performance, and can be used on your other Worx 20V tools.
Same Battery, Expandable Power. The same battery powers over 75+ 20V, 40V, and 80V lifestyle, garden, and power tools in the Power Share™ family.
CUTTING DIAMETER
16" ( 40.64 cm)
CUT HEIGHT RANGE
1.5"-3.5" (3.81 -8.89 cm)
GRASS BAG CAPACITY
1.1 BUSHELS (38.76 L)
MACHINE WEIGHT
38.1 LBS ( 17.28 kg)
(1) - GRASS COLLECTION BAG
(1) - 20V DUAL BATTERY CHARGER
Yes,this tool comes with two (2) 20V Power Share 4.0ah batteries and a dual-port charger for efficient charging.
The 40V Power Share™ tools are designed to work with two batteries and will not operate with just one battery installed. For optimum performance, both batteries should be of the same Amp-Hour (ah) rating and fully charged.
This lawn mower is not self-propelled, but is still agile and easy to work with.
This lawn mower's cutting deck is made of durable, lightweight plastics making it highly maneuverable and lighter than its metal counterparts.
You can adjust the cutting height of this Lawn Mower to give you exactly the cut you want. Switch between different cutting height positions with an easy-to-use single-lever adjustment.
40V 17" Lawn Mower
AN INTELLIGENT MOWER
Duis aute irure dolor in reprehenderit in voluptate velit esse cillum dolore eu fugiat nulla pariatur. Excepteur sint occaecat cupidatat non proident laborum.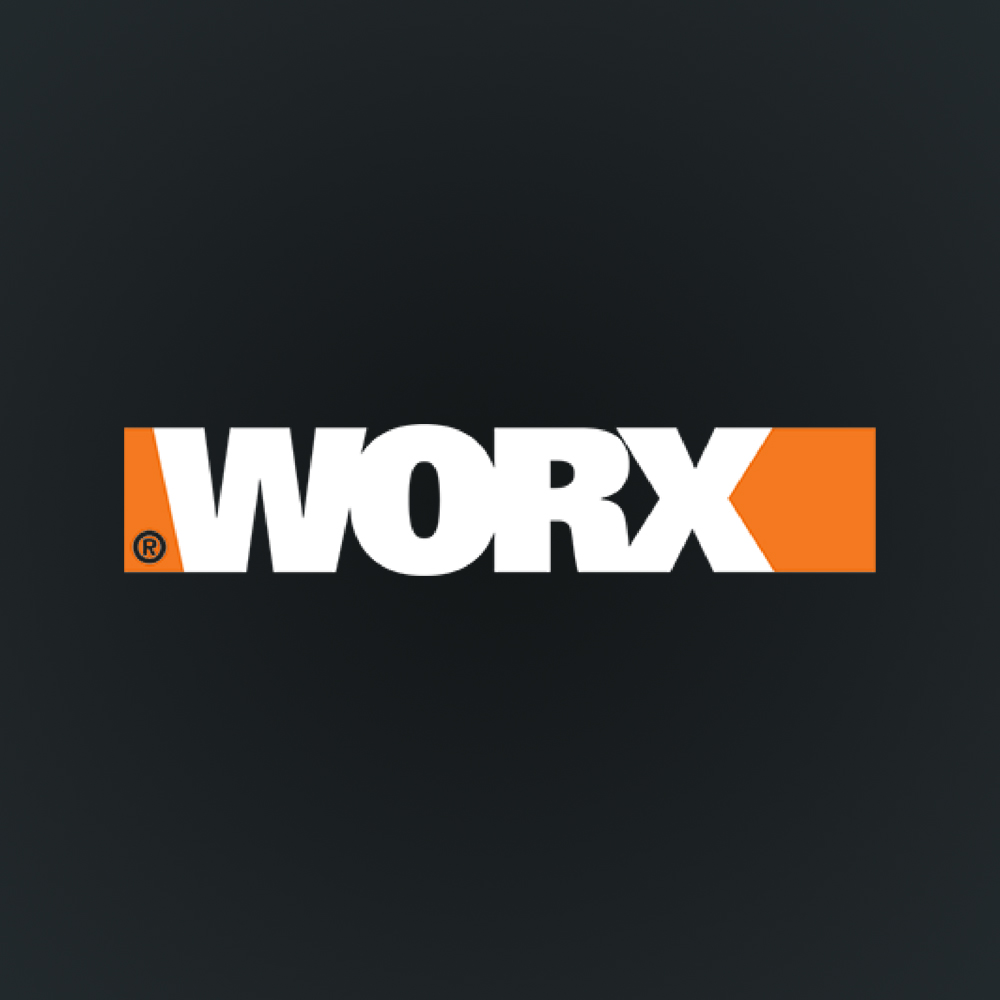 FREQUENTLY PURCHASED TOGETHER
POWER AND PERFORMANCE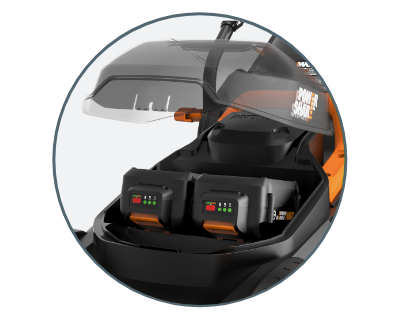 DOUBLE THE POWER
Two 20V 4.0 Ah Power Share™ batteries power this mower, to give you gas-like performance without all the mess. Plus, it's quieter and easier to maintain than gas mowers.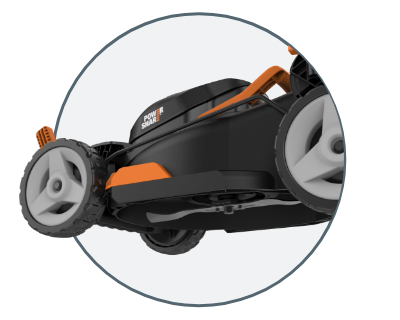 CUT-TO-EDGE
The closer-to-the-edge blade placement cuts closer to the edge of your fence, landscaping or patio leaving less area to trim.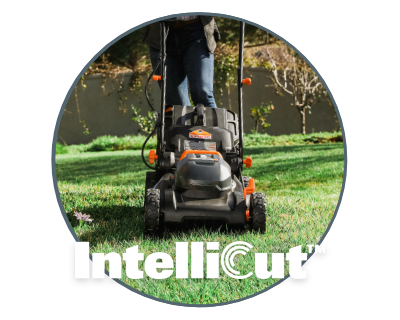 IntelliCut™
The IntelliCut™ feature allows you to dial up the torque when you encounter thicker, denser grass for cleaner cuts.