40V Power Share TURBINE Cordless Brushless Leaf Blower
5 Year Warranty
30 Day Guarantee
As low as
$244.99
Regular Price
$129.99
Details
Cordless capabilities allow you to clear leaves and debris from driveways, sidewalks, patios, decks, and yards with freedom.
Three speed settings plus TURBO boost adapt speeds from 60 to 95 MPH so you can adjust for a variety of purposes. Set it slower for tight corner sweeping or increase the speed for large yard cleanup.
High-efficiency brushless motor produces 50% longer run time, 25% more power, and 10X longer life than brushed motors.
TURBINE technology spins out 470 CFM of air volume to clear larger areas at a faster speed.
On-board battery indicator lets you know how much power is left.
Includes (2) 4.0Ah 20V rechargeable Power Share batteries that deliver twice the runtime of standard 2.0Ah batteries. Also includes (1) 2A dual charger.
Same Battery, Expandable Power. The same battery powers over 75+ 20V, 40V, and 80V lifestyle, garden, and power tools in the Power Share™ family.
No-Load Speed
14300 - 21900 RPM
(1) - TURBINE 20V Leaf Blower
This tool comes with two (2) 4.0Ah Power Share™ batteries and a dual-port charger for efficient charging.
Yes, with WORX Power Share™, you can share the battery and save money. You can use any WORX 20V MAX Power Share battery you already have. By sharing the battery between tools, you'll always have the power you need to complete any job.
The 40V Power Share™ tools are designed to work with two batteries and will not operate with just one battery installed. For optimum performance, both batteries should be of the same Amp-Hour (ah) rating and fully charged.
WORX has an entire line of Turbine products, some of which are battery operated and some of which are electric to offer the solution that best meets your needs.
CFM stands for "cubic feet per minute" and is the measurement of air flow that is used to describe the volume of air that the blower is capable of moving. The higher the CFM, the more air the blower is capable of pushing through the tube.
This blower does not include a vacuum or mulching feature. However, we do offer a large lineup of 3-in-1 Blower, Mulcher, Vacuums for your yard work demands.
Each blower comes with some minor assembly required, but takes less than 3 minutes and will not require tools.
FREQUENTLY PURCHASED TOGETHER
A FORCE AGAINST NATURE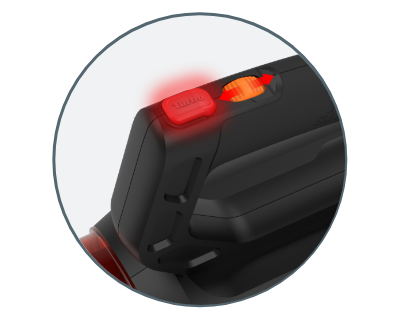 TURBO-CHARGE IT
Powerful TURBINE technology delivers a CFM up to 470. Three operating speeds with Turbo setting let you choose the right power for your yard.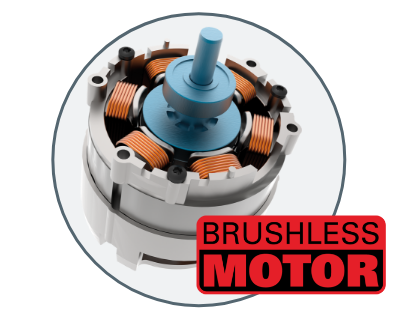 BRUSH IT OFF
The high efficiency brushless motor increases power, reliability, and performance. Combined with TURBINE fan technology, you'll be equipped to tackle any job.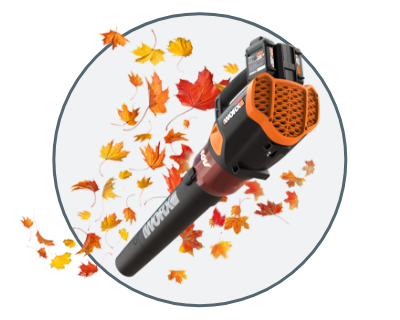 NOT HARD TO HANDLE
Its lightweight and compact profile allows you to take on a variety of jobs from small to large – everything from clearing out corners to large piles of leaves.