Landroid Accessory Kit
is rated out of
5
by
7
.
3 Year Warranty
30 Day Guarantee
Special Price
$114.99
Regular Price
$129.99
Details
Landroid accessory kit includes: 165' wire, 60pcs lawn stakes, 12pcs spare blades/installation screws.
Impact-resistant nylon lawn stakes for extreme durability.
Two-sided 1" rotating blades with dual cutting edges.
165' of spare boundary wire (18AWG).
Additional 12 pieces of replacement cutting blades with installation screws maximizes cutting efficiency.
(12) - Spare Blades/Installation Screws
This convenient kit provides all the necessary additional components for users with larger or more intricate yards to get perfectly manicured results with their Landroid. All of these accessories are already included with each Landroid, so buying additional accessories is not necessary for most users.
For those users who need a little extra to perfect their mowing experience with Landroid, this economical bundle gives you everything you need all at once. Additional boundary wire and stakes extend Landroid's reach to larger areas and/or exclude more features from the mowing space. Additional blades and screws mean you always have back up cutting power on hand without having to wait for more to arrive.
Designed to be used in conjunction with the boundary wire included with the Worx Landroid, this Landroid Boundary Wire Kit is for those who have larger yards or need extra wire to exclude features from the mowing area. This bundle provides an extra 165 feet to customize your Landroid's work area in your lawn.
The Boundary Wire is 18 AWG.
The stakes are made of impact-resistant nylon and UV protected for extreme durability, even in the sun's damaging rays.
The stakes are 3.3" long, with widths of 0.9" x 0.5".
The blades are 1" long. The longevity of the blade can depend on a variety of factors, like how often your Landroid cuts, the average weather/moisture of the area, but each blade has two cutting surfaces. When you notice a decline in cutting performance, you can flip the blades over and use the other cutting side before replacing it! If your Landroid is programmed to cut every day, you may want to flip or change your blades once a month.
For your safety, wear gloves while working with the Landroid blades. First, turn off your Landroid and flip it over. Remove the battery cover and remove the battery. Remove the screws holding the blades in place. Attach the new blades and tighten the screws. This kit comes with additional in case you lose any while changing the blades. Re-insert the battery and secure the battery cover. Make sure the blade and blade disc move freely.
NOTE: Whenever you replace one blade, be sure to replace ALL the blades.
Carefully review your Landroid's owner's manual for all safety information and guidelines. Follow safety precautions while using any tools or changing the blades – including wearing safety eyewear, gloves, appropriate shoes & clothing, and keeping hair tied back. See the owner's manual for complete safety instructions and details.
If you decide the Landroid Accessory Kit isn't right for you, we offer a 30-day Money Back Guarantee from date of receipt (less shipping and handling). Please call our customer service center at 1-866-354-9679 (WORX) and we'll be happy to assist. View more information here.
Parts subject to normal wear and tear are not covered by the tool's warranty. View more information on our warranty here.
Many replacement parts are available online under Accessories.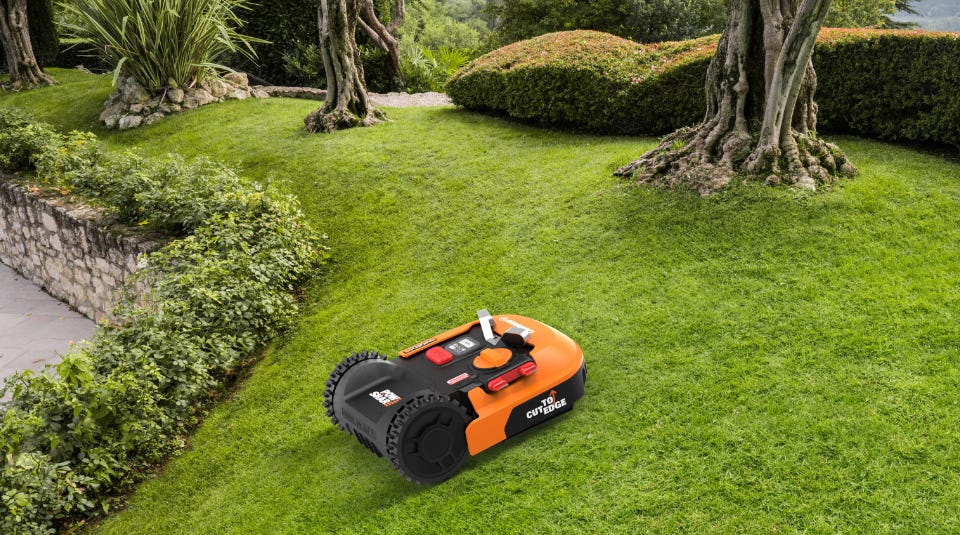 MOW MORE
Do you have a larger or more complex lawn? Let Landroid cut even more with extra boundary wire and a set of 12 double-sided replacement blades.
FREQUENTLY PURCHASED TOGETHER