Landroid Off Limits Digital Fencing
1 Year Warranty
30 Day Guarantee
Details
Magnetic strip creates no-mow zones without using the main boundary wire.
Perfect for seasonal, non-permanent objects like trampolines, lawn furniture, and fire pits.
Easy to install, simply insert the off-limits module onto Landroid and lay magnetic strip around areas you do not want Landroid to enter.
Compatible Models - WR140, WR143, WR150, and WR153
(4) - 16-1/2ft Magnetic Strips
(8) - Magnetic Strip Connectors
The OFFLimits accessory uses a magnetic strip to electronically exclude the Landroid from areas you don't want it to enter. The OFFLimits accessory comes with 66 feet of magnetic strip to use around no mow areas.
Creating an island with your boundary wire is an effective way to exclude permanent no mow areas such as, flower beds, trees, pools, ponds, etc… OFFLimits is a great accessory for new or seasonal additions to your lawn such as lawn furniture, planters, trampolines, fire pits, etc.
Check your OFFLimits manual for the location of port on underside of Landroid. Remove the two screws and cover and install OFFLimits module. Replace cover and screws. Install magnetic strip around the area you would like to exclude. Installing magnetic strip is very similar to installing boundary wire. Use included pegs to secure magnetic strip as flush with the ground as possible. The magnetic strip cannot be buried.
If you aren't happy with your item you may return it within 30 days for a full refund. All products come with a 2 year limited consumer warranty. Register your product by visiting https://www.worx.com/3-year-limited-warranty/within 30 days of purchase for an additional year, extending your warranty to 3 years. Parts subject to normal wear and tear not covered by the product warranty.
FREQUENTLY PURCHASED TOGETHER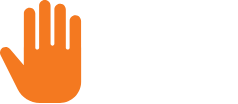 Off Limits digital fencing eliminates the need for directing main boundary wire around certain obstacles or areas that you want Landroid to avoid.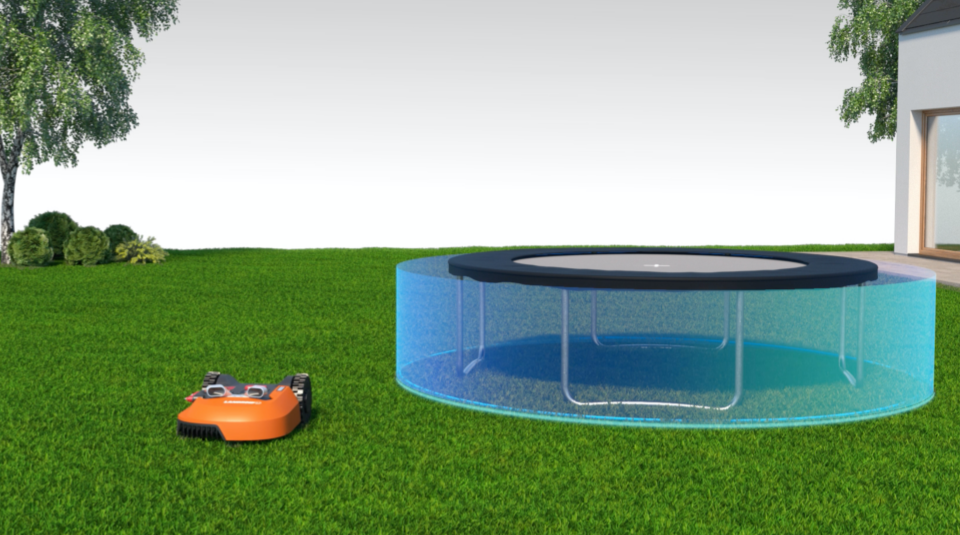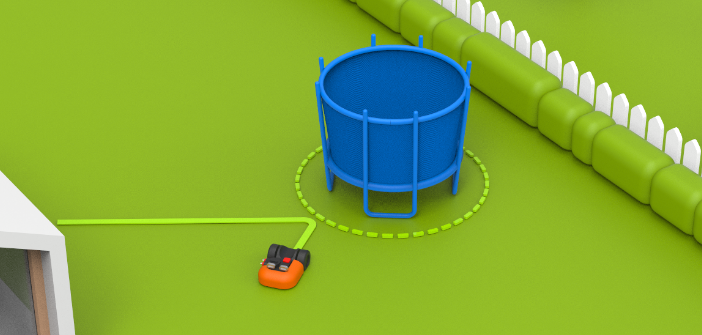 WHO NEEDS IT?
Off Limits is perfect for seasonal or non-permanent objects in the yard like firepits, trampolines, or lawn furniture and allows you to alter no mow zones frequently without disrupting main boundary wire.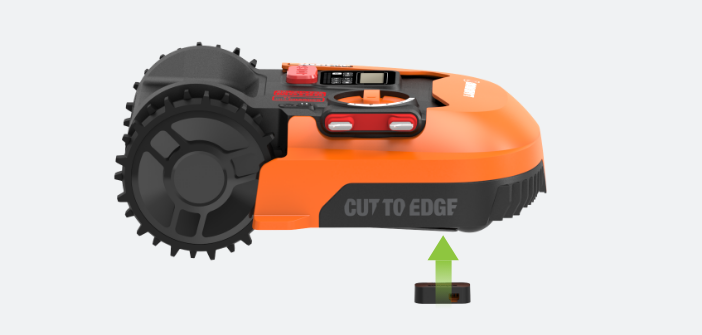 HOW TO INSTALL IT?
The Off Limits module plugs into a port on the underside of Landroid. The included magnetic strip can be placed around areas you want Landroid to avoid and secured with included pins.
MAKE LANDROID YOUR OWN
Customize your mower with additional accessories.