Beginner
Fairy Lantern Party Favor Project

Supplies
12 oz. Mason Jar
LED Mini Fairy Lights
Laser CutFairy Silhouettes
Assorted Greenery or Silk Flowers
Ribbon
Glitter or Confetti
Stickers
Tacky Glue or Glue Dots
Step-by-Step Instructions
Steps
---
1. Start by gathering all of the mason jars and fairy lights.
2. Since we were using this as a craft for my daughter's Fairy-themed birthday party, I prepped all the jars in advance by using the MAKERX Hot Glue Gun to attach the fairy lights' battery packs to the inside of the jar lids.
3. I also wanted to create a completed Fairy Lantern for the girls to use as a guide during the party so I added some greenery to the base of my jar.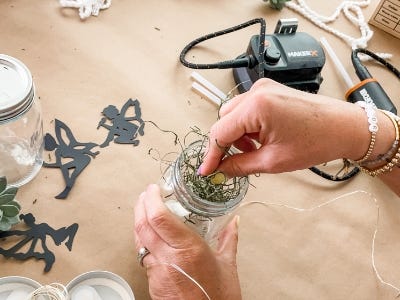 4. Next, using the glue gun, I attached a fairy silhouette to a paper flower and carefully placed her into the jar.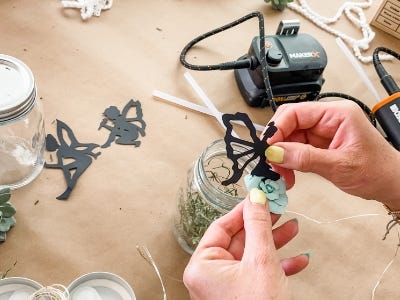 5. Once the fairy was safely inside, I unraveled the fairy lights and carefully placed them around the fairy inside. Then, I added some ribbon to the lid for a little pop of color.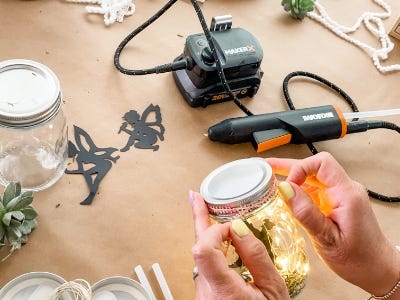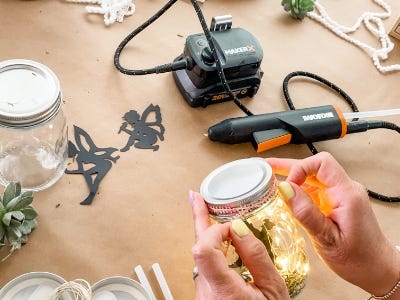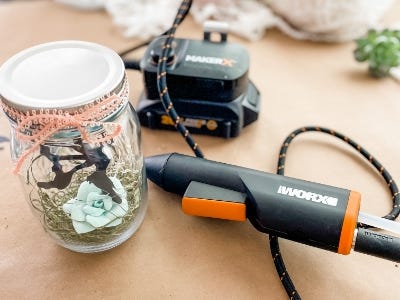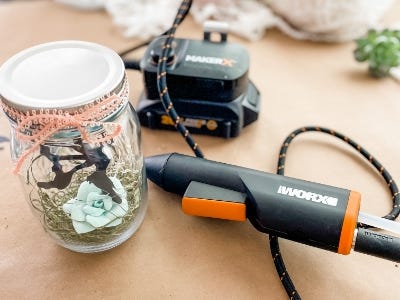 6. PARTY TIME! I rolled out some craft paper and added some raw cut fabric on each side for our crafting area. Each place setting had a pre-prepped jar and all the trimmings were placed throughout the center of the workspace. I gave some brief instructions and showed the completed Lantern as an example and they went to town.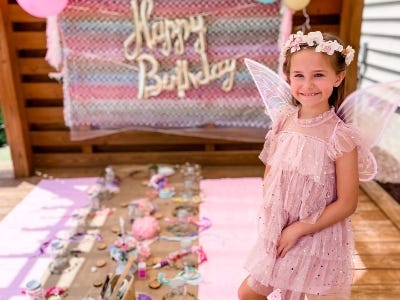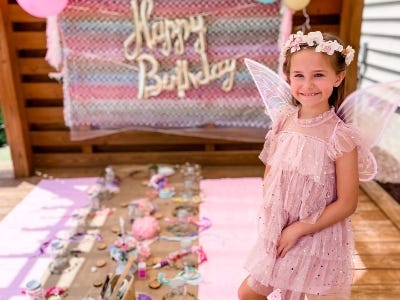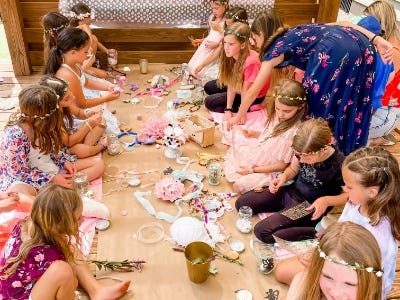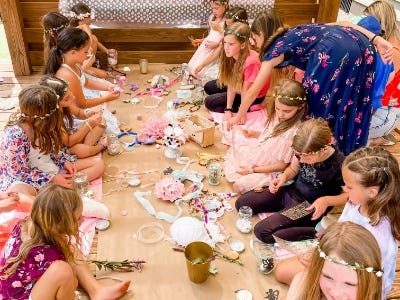 7. I posted up at one end of the deck with the glue gun and helped with anything that needed hot glue.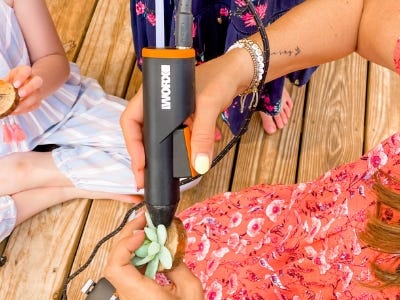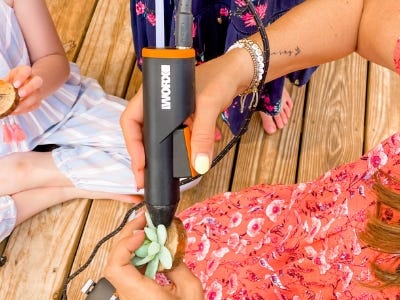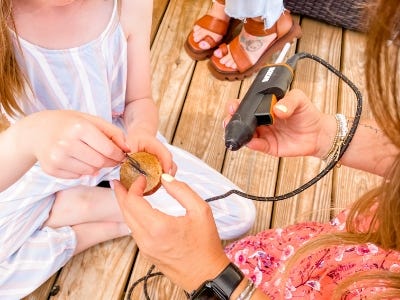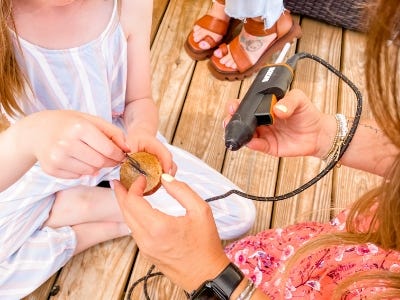 8. The creativity just BLOOMED! I loved seeing the unique ways that each girl decorated their favor. It was a great activity with easy clean up and something special that they made themselves to take home. Overall, it was a HUGE success and I've heard from many Moms that the girls are using their lanterns as a nightlight every night!