Nitro 40V Brushless 15" Cordless String Trimmer (Tool Only)
5 Year Warranty
30 Day Guarantee
As low as
$399.99
Regular Price
$214.99
Details
Proven Power—Worx NITRO™ tools are built for pro-level performance to elevate power, speed, and productivity on every task.
Built with a high-efficiency brushless motor, which runs 50% longer, is 25% more powerful, and has a 10X longer life than brushed motors.
15" dual-exit cutting head supports powerful pro-grade trimming to efficiently cut dense grass along sidewalks, driveways, retaining walls, and more.
Variable speed control lets you choose the best trimming pace for various applications. Switch to ECO mode to save battery power and extend run time.
Bump feed system advances line when you tap on the ground to give you more control over how much trimmer line you use.
On-tool charge level indicator provides quick reference on remaining battery power.
Easy-load spool head system simplifies trimming line installation.
Share Batteries, Save Money—Use the 20V Power Share batteries you already own and save money when you purchase the tool only.
Battery Capacity
2 X 4.0 Ah
Line Feed
Dual-Exit, Bump-Feed
(1) - 40V 15" Grass Trimmer
The WG185 utilizes an easy-load spool head (WA0045) that is new to the WORX product offering. This spool head must be installed onto the head of the grass trimmer prior to loading it with trimmer line. See product manual for trimmer line installation instructions.Since the spool head cannot be pre-wound with trimmer line, the WA0045 replacement spool head is sold without trimmer line. WORX does offer replacement trimmer line for the WG185 (WA0201) that includes 65 ft. of .095 in. trimmer line. .095 in. trimmer line is also a standard-sized, premium-grade trimmer line that can be found in the market.
The WG185 is very similar in performance to the WG186. Both units offer brushless motors. The primary difference is that the WG186 has a split shaft to accommodate other various attachments, while the WG185 is straight-shaft, dedicated grass trimmer.
Frequently purchased together
Trims Tough with Pro Results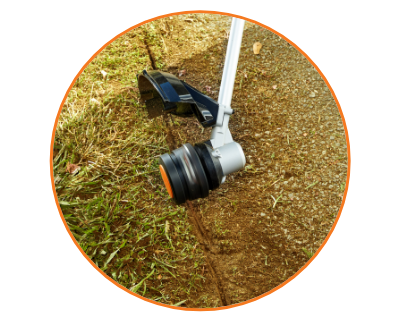 Cuts without Complication
Whether you're maintaining driveway edges or cleaning dense overgrowth, the 15" dual-exit cutting head and brushless motor will power through for trouble-free grass trimming.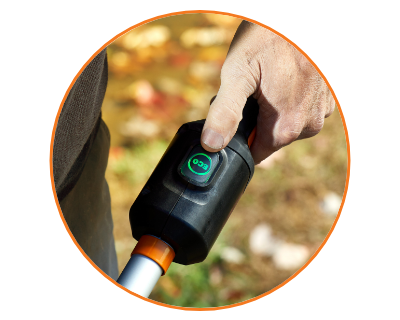 Sets the Perfect Speed
Reign in the speed for easier tasks or increase the pace for more demanding jobs with variable speed control. ECO mode offers a low-power option to save on battery and increase run time.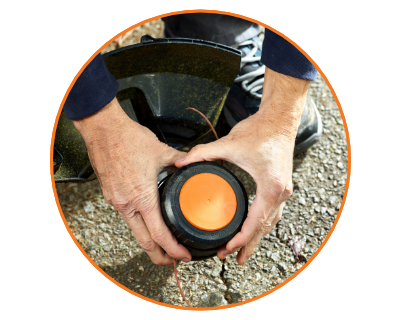 Quick-Load Line Head
Reloading trimmer line is quick and painless. Simply precut the line, feed through the head, and twist.