Hydroshot Deluxe Cleaning Kit
No Warranty
30 Day Guarantee
Details
The Hydroshot deluxe cleaning kit includes everything you need to clean your home, car, or boat.
This kit includes a squeegee, soap dispenser, pivoting quick-connect adaptor, and adjustable outdoor power scrubber brush with hard bristles.
Designed for use with your house, boat, patio furniture & more to loosen dirt in hard-to-reach areas.
13.5 oz. (400 ml) container for your soap mixture.
Designed for the WORX Hydroshot (WG625, WG629, WG630, WG640 and WG644 Series).
Compatible With
WG620, WG625, WG629, WG629.1, WG630, WG640, WG644, WG649
(1) - Hydroshot Squeegee (WA4050)
(1) - Hydroshot Soap Dispenser Attachment (WA4036)
(1) - Hydroshot Outdoor Hard Surface Brush (WA1821)
(1) - Hydroshot Pivoting Quick Connect Adapter (WA4039)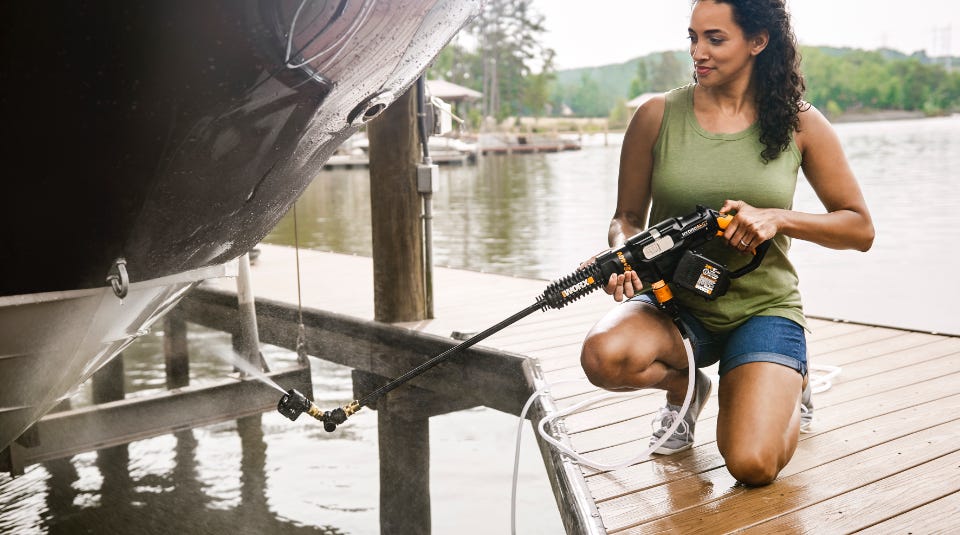 CLEAN YOUR SPACES SPOTLESS
The Hydroshot is a remarkable tool all on its own. But you'll multiply its functionality with this kit. Clean your outdoor spaces and vehicles better, and in less time.
FREQUENTLY PURCHASED TOGETHER