20V Power Share Cordless Detail Sander
3 Year Warranty
30 Day Guarantee
As low as
$99.99
Regular Price
$49.99
Details
Convenient 20V cordless detail sander reaches corners and small areas.
Includes a detail base and finger sanding attachment for even harder-to-reach areas.
12,000 orbits per minute allow for more efficient sanding.
Micro-filter dust bag for a cleaner working environment.
Hook and loop holding system allows for quicker paper changes.
Includes 1 each sanding sheets and 1 each finger sanding sheets in 60, 80, and 120 grits.
Same Battery, Expandable Power. The same battery powers over 75+ 20V, 40V, and 80V lifestyle, garden, and power tools in the Power Share™ family.
No-Load Speed
400 - 12000/min
Plate Size
5-1/2 x 3-1/2 in.
(1) - 20V Battery Charger
(1) - Finger Sanding Attachment
The sandpaper included with this sander is best suited for wood surface finishing.
Hook and loop detail sanding sheets are the type of replacement sheets. Any grit type is acceptable.
The sander uses a hook and loop system to attach to the sandpaper. This type of sandpaper can be found at your local hardware stores.
There is a finger sanding attachment included with this tool. A spindle attachment will also fit the base of this tool.
FREQUENTLY PURCHASED TOGETHER
GET TO KNOW THE 20V DETAIL SANDER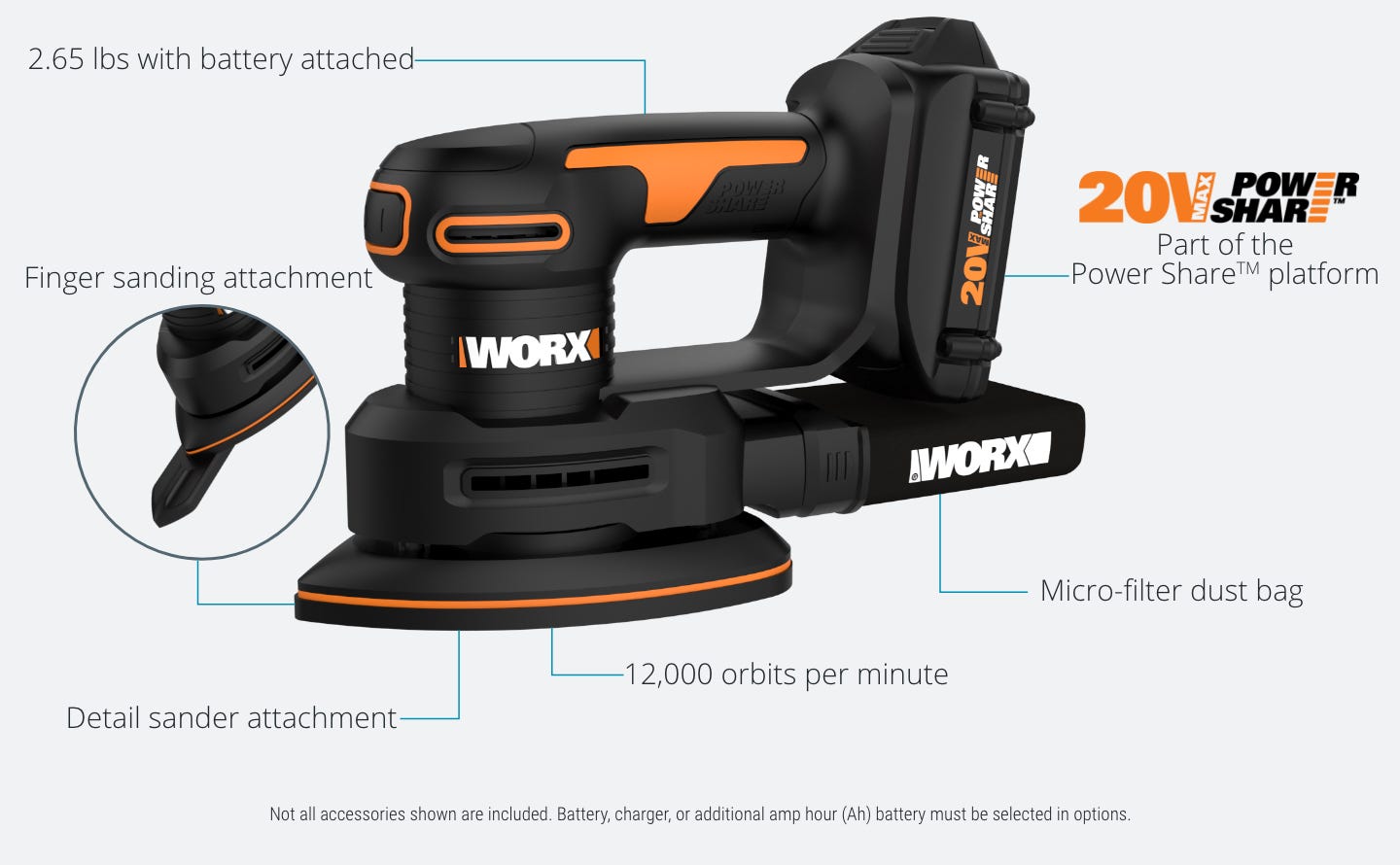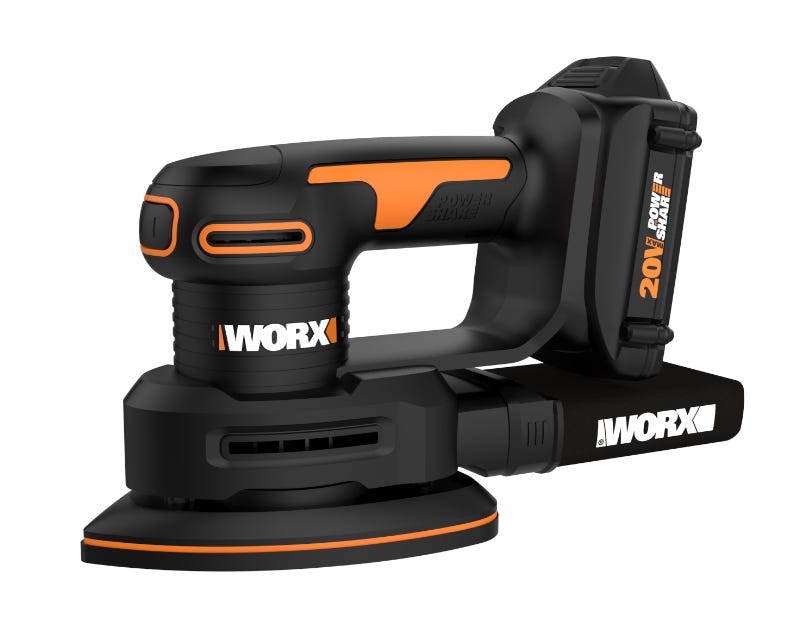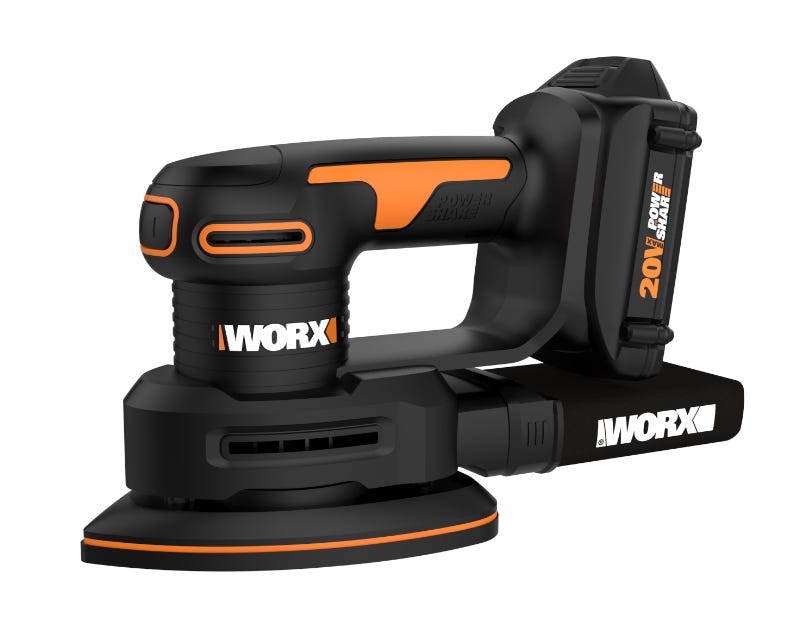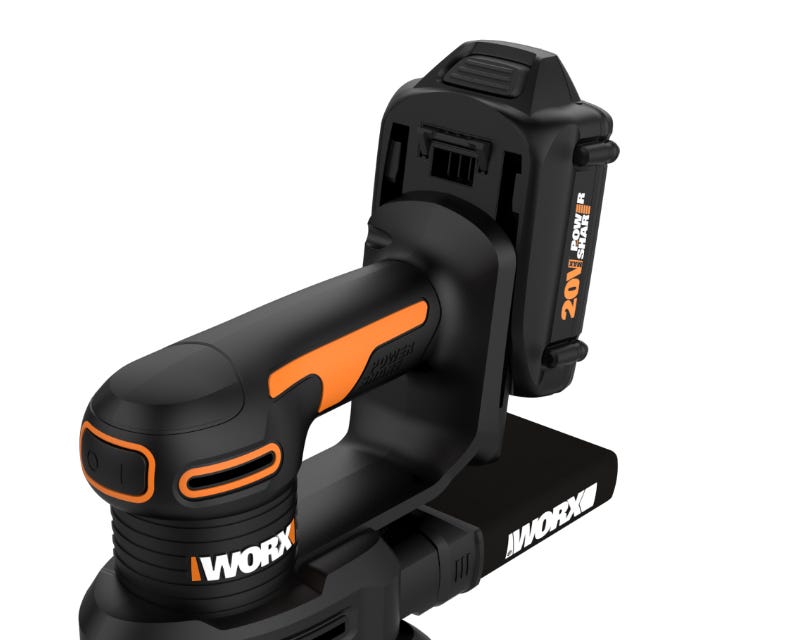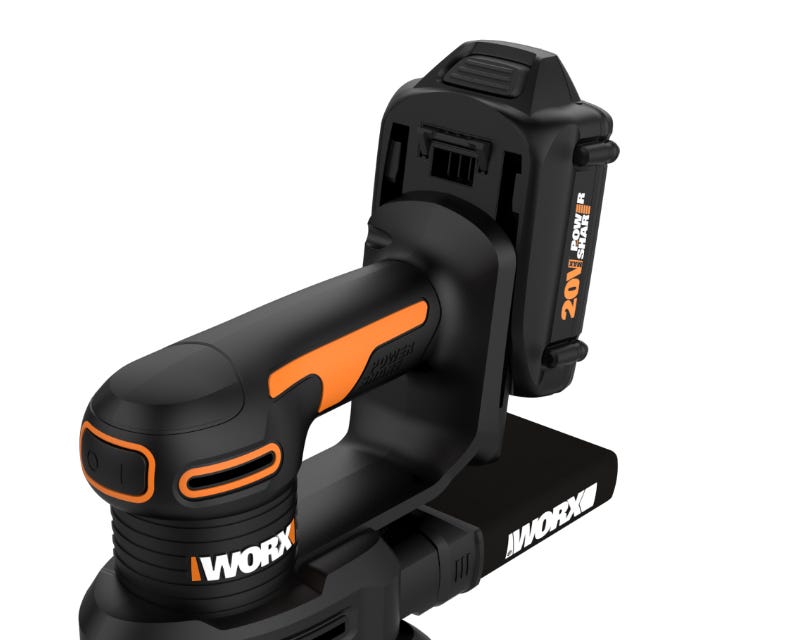 20V Max Lithium Power Share™ battery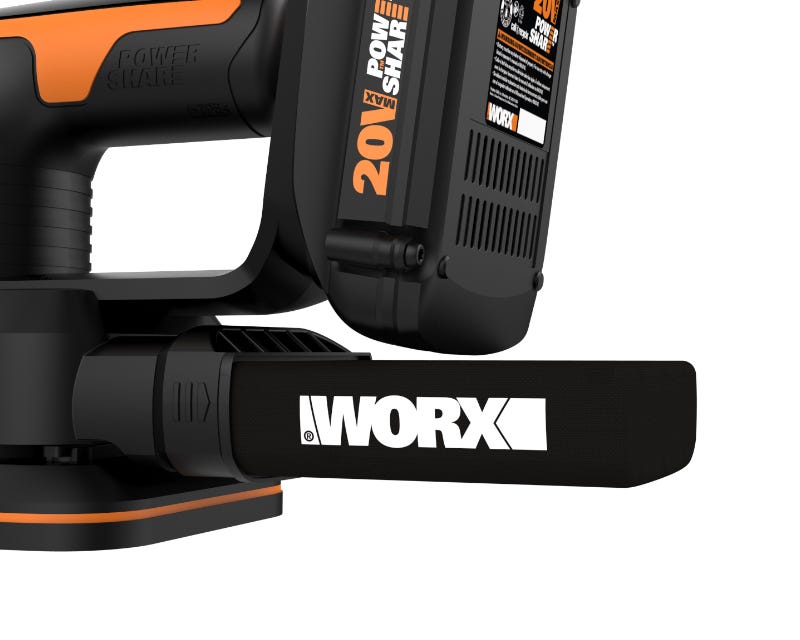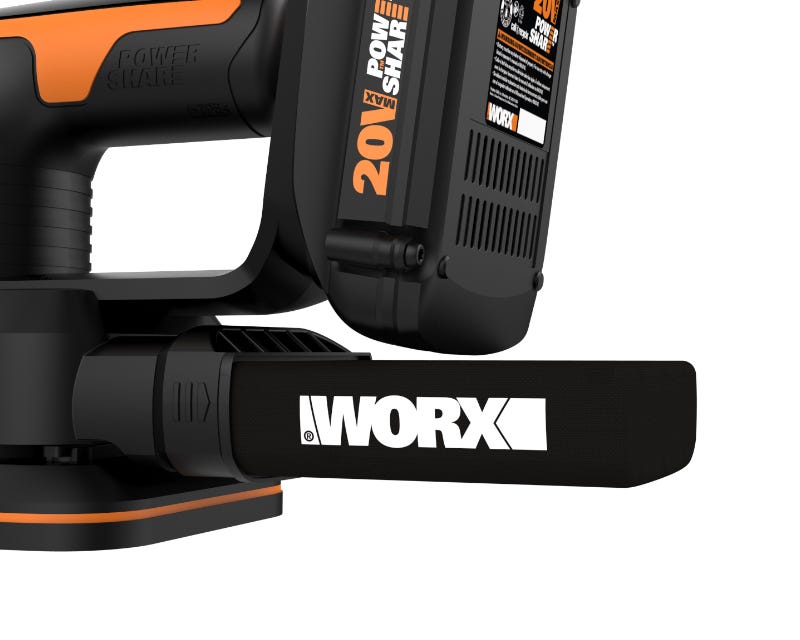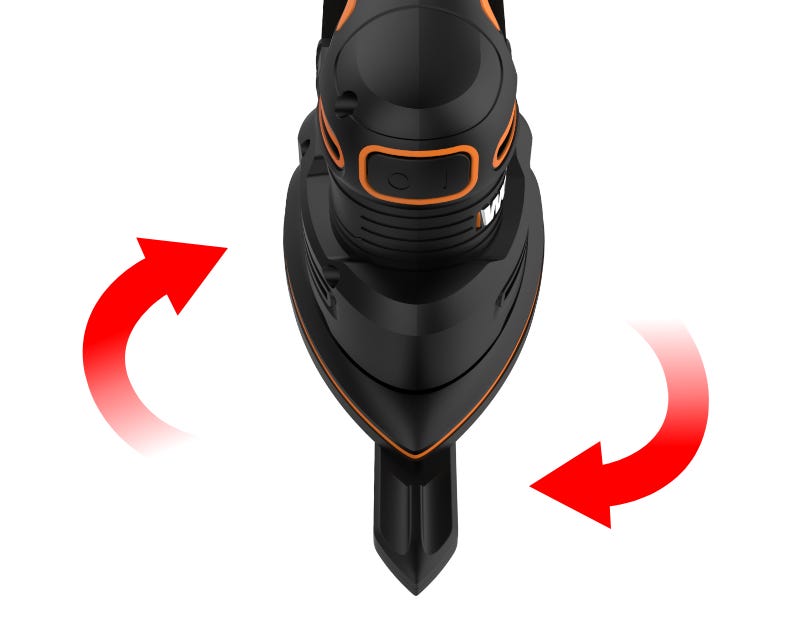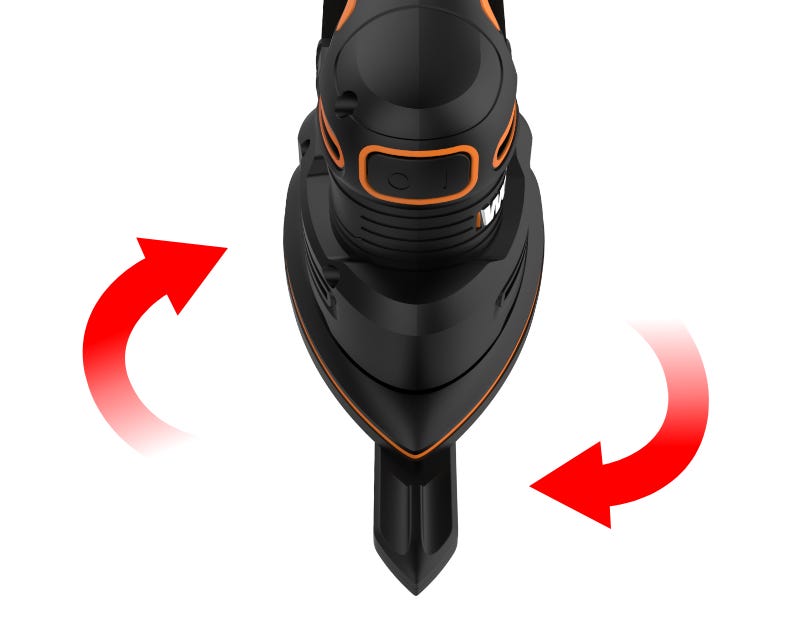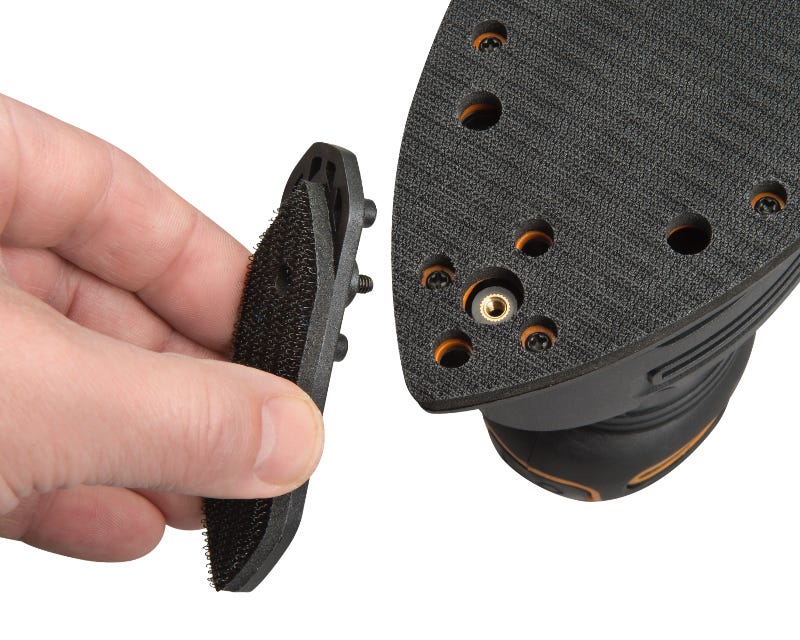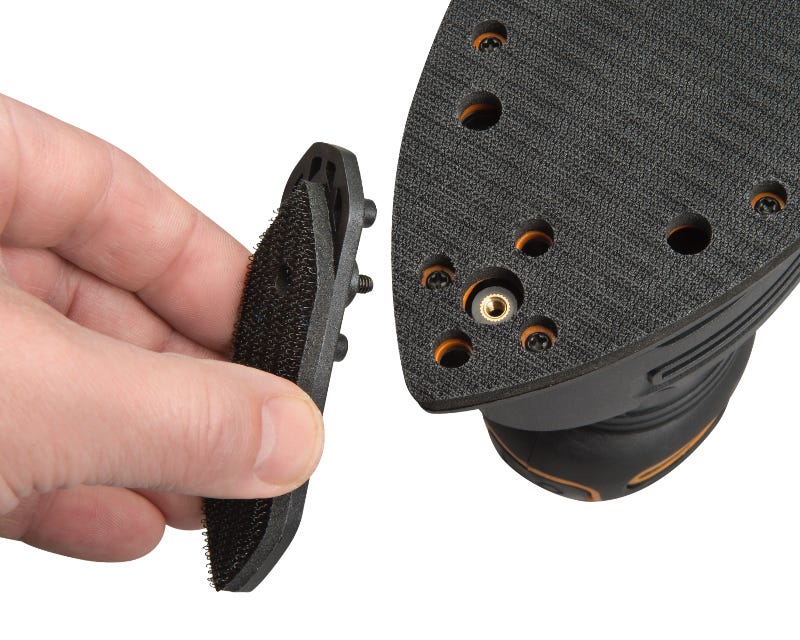 Finger sanding attachment
ATTENTION TO DETAIL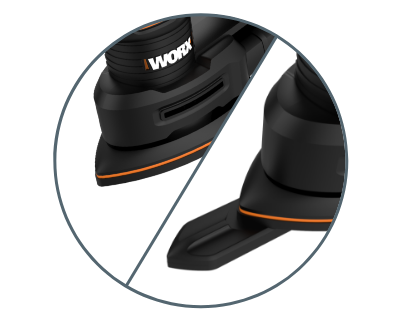 2 SANDERS IN ONE
Comes with a detail sanding attachment and finger sanding attachment to get the hardest to reach areas.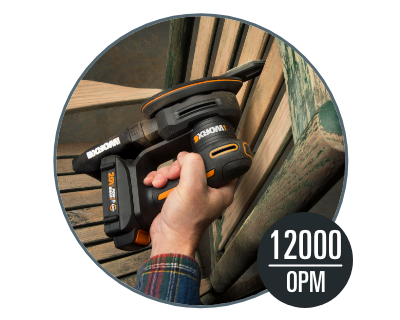 12,000 ORBITS PER MINUTE
This sander vibrates at 12,000 orbits per minute, meaning it gets the job done faster and sands your surface more efficiently.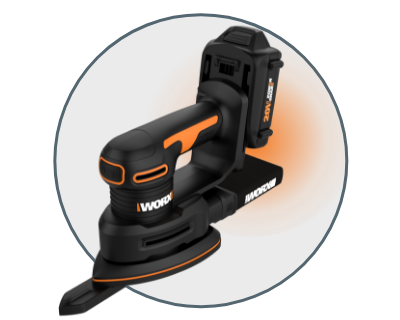 SHARE THE POWER
The 20V Max Lithium battery is compatible with every power tool and garden tool in the Worx Power Share platform.