20V Power Share WORX AIR Cordless Leaf Blower / Sweeper
3 Year Warranty
30 Day Guarantee
As low as
$119.99
Regular Price
$89.99
Details
Cordless convenience offers quick and easy cleanup around your deck, driveway, sidewalks, patio, and more.
120 MPH air speed and 80 CFM air volume to effortlessly clear leaves, clippings, and lightweight debris.
Lightweight body of only 3.5 lbs. makes carrying a breeze.
Compact design simplifies storage for grab-and-go cleaning.
Ergonomic handle with on/off switch allows for seamless one-handed operation.
Same Battery, Expandable Power. The same battery powers over 75+ 20V, 40V, and 80V lifestyle, garden, and power tools in the Power Share™ family.
The great news is that it's not heavy! The WORX AIR Cordless Leaf Blower / Sweeper only weighs 3.5lbs. With our ergonomic design to ensure even this small amount of weight is optimally distributed, clean-up has never been so effortless, comfortable or so portable!
WORX has an entire family of products, some of which are battery operated and some of which are electric. The WG545.6 is a battery-powered model and uses a 20V WORX battery.
Runtime will vary from job to job, and sometimes between users, depending on how each person works. The battery included with your WORX AIR Cordless Leaf Blower / Sweeper will take you far, but remember you can also use any 20V Worx batteries you already have so you'll never be out of power.
The lithium battery that powers the cordless WORX AIR Cordless Leaf Blower / Sweeper is the same 2.0 Ah battery sold with our 20V trimmer/edgers and the same one we use in our professional cordless drills. They're powerful enough to drill through concrete and large timber, so they're definitely powerful enough for clean-up that gives your lawn the professionally manicured look you've always wanted.
Yes! With Powershare, you can share the battery and save money. Your WORX AIR Cordless Leaf Blower / Sweeper can use any 20V WORX battery you already have. By sharing the battery between tools, you'll always have the power you need to complete any job.
The WG545.6 does not include a vacuum feature. For a complete 3-in-1 electric leaf blower/vacuum/mulcher, check out the Worx Trivac or the Worx TURBINE Fusion.
Each WORX AIR Cordless Leaf Blower / Sweeper comes with some minor assembly required, but it will take less than 3 minutes and will not require tools.
Yes, you can disassemble the AIR after you've put it together. We make it convenient so you can easily switch out the accessories to meet the needs of each job. Locate the textured circle on top of the WORX AIR long tube. Press it and pull the tube away from the body of the WORX AIR. To install other accessories, line up the textured circle on the WORX AIR with the corresponding hole on the accessory and push them on until they click.
Lose your nozzle or charger for your blower? Need an extra battery? Many accessories are available online under Accessories.
Because of the positioning of the fan in the tool, the fan is not a part we offer as a replaceable item. Our friendly customer service team will be glad in helping you find the best solution to get you back up and running.
8 WAYS TO CLEAN:
Meet the Worx AIR. The 8-in-1, ultimate cleaning companion for all your spaces.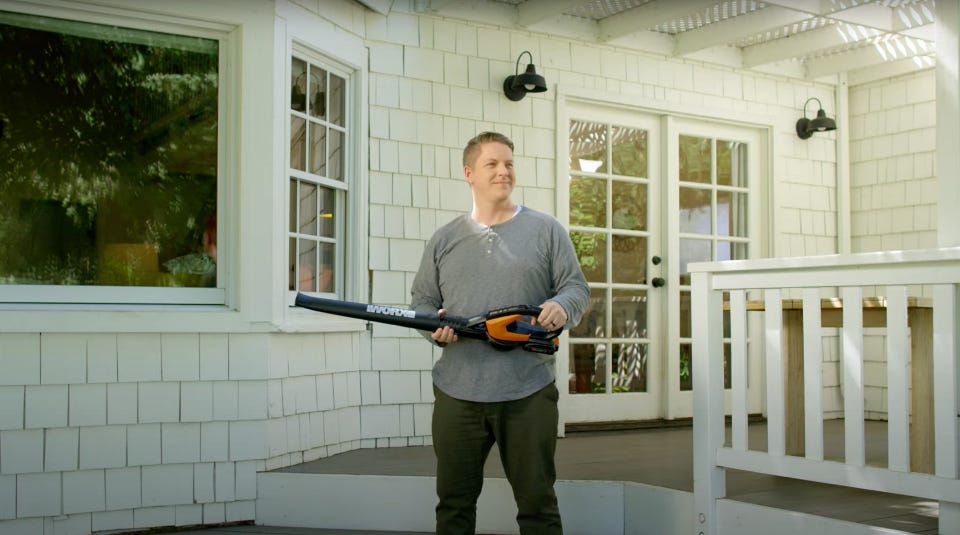 GET SOME AIR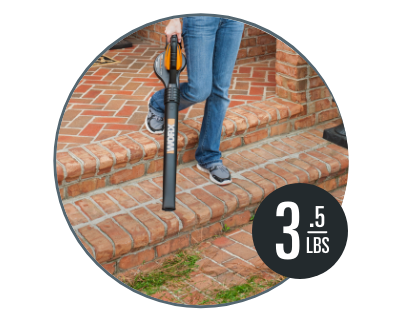 LIGHTWEIGHT
At only 3.5 lbs., with the 2.0Ah battery installed, this blower is lightweight enough to take it anywhere and hold for long periods of time without fatigue.
SHARE THE POWER
The 20V Max Lithium battery is compatible with any garden or power tool in the WORX Power Share family.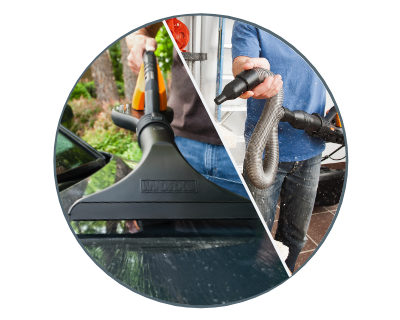 8 INCLUDED ATTACHMENTS
The kit comes with 8 compatible, easy to attach accessories for a variety of cleaning tasks.