20V Power Share GT Revolution 12" String Trimmer / Edger / Mini-Mower (Discontinued)
3 Year Warranty
30 Day Guarantee
As low as
$0.00
Regular Price
$0.00
Details
Patented COMMAND FEED® Technology automatically extends fresh line, as you need it. Don't stop. Just press and trim.
3-in-1 Flexibility from precision string trimmer...to powerful in-line wheeled edger...to easy-to-navigate mini mower.
Two 20V Power Share Batteries Included so you can always be running and charging.
A Full Foot Longer than the original WORX GT. Extreme versatility with 7 handle and 6 rotating head positions.
Less Downtime with new extra spool holder on board. Plus Free Spools for Life.
Cutting Diameter
12" (30.48 cm)
Line Diameter
0.065"(0.165 cm)
Machine Weight
5.5 lbs (2.49 kg)
(1) - 20V GT Revolution Trimmer / Edger
(2) - 20V MaxLithium Battery
(3) - Trimmer Spools (10 ft/ea)
(1) - 20V Battery Charger
20V GT REVOLUTION
A YARD WORK REVOLUTION
Based on feedback from real WORX lawn & garden users, we designed a 3-in-1 that's easy to use and effective. With cutting-edge technology, design, and performance.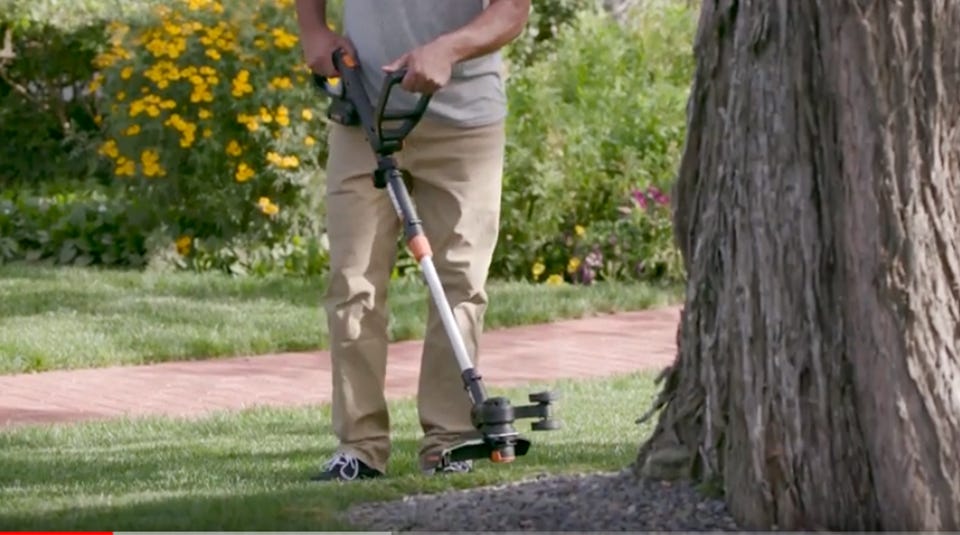 FREQUENTLY PURCHASED TOGETHER
GAME CHANGING 3-IN-1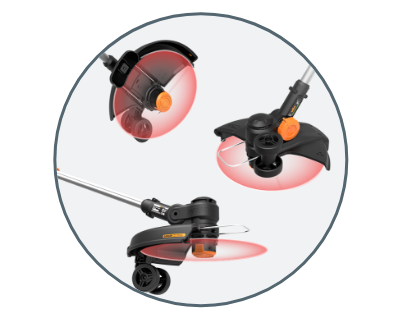 EASY AS 1-2-3
1. Twist the shaft to turn the trimmer into an edger. 2. Twist it back to trim again. 3. Install the wheels and make it a mini-mower.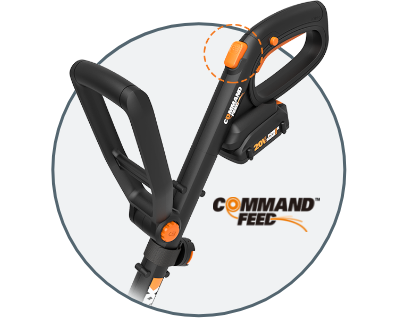 COMMAND FEED™
When you decide that you need fresh line, the push button spool system dispenses the perfect length for trimming.
LESS TRIPS TO THE SHED
With WORX Power Share batteries, and a handy extra spool holder on the shaft, you'll have the power, and the line, to get more done.