Nitro 20V Brushless 13" Cordless String Trimmer
3 Year Warranty
30 Day Guarantee
As low as
$139.99
Regular Price
$89.99
Details
Proven Power—Worx NITRO™ tools are built for pro-level performance to elevate power, speed, and productivity on every task.
Built with a high-efficiency brushless motor, which runs 50% longer, is 25% more powerful, and has a 10% longer life than brushed motors.
13" dual-exit cutting head supports powerful pro-grade trimming to efficiently cut dense grass along sidewalks, driveways, retaining walls, and more.
Push-button command feed easily and efficiently extends trimmer line on demand.
3-in-1 functionality converts between trimming, edging, and mini-mower modes in seconds.
Edging wheels offer added control and support for clean, crisp edges.
90° pivoting head adjusts to accommodate sloped and hard-to-reach areas.
Telescopic rotating shaft adjusts to fit user's height and positioning.
Adjustable auxiliary handle simplifies handling and boosts comfort.
Same Battery, Expandable Power. The same battery powers over 75+ 20V, 40V, and 80V lifestyle, garden, and power tools in the Power Share™ family.
Line Feed
Dual-Exit, Command Feed
(1) - Nitro 20V 13" Grass Trimmer
(1) - 4.0Ah Batteries (WA3012)
(1) - 4A Charger (WA3881)
Much like the Worx GT grass trimmers, the WG173 is 20V and offers ultimate versatility and adjustability. A push-button command feed line advancement system, adjustable auxiliary handle, telescoping shaft, pivoting head, and edging wheels make this grass trimmer fun and easy to use.​
The WG173 takes this versatility to the next level by offering a brushless motor for higher power, extended runtime, and longer life. Dual-exit line also provides improved work efficiency.​
The WG173 utilizes WA0054 dual-exit replacement spool.
Frequently purchased together
The Trouble-Free Trimmer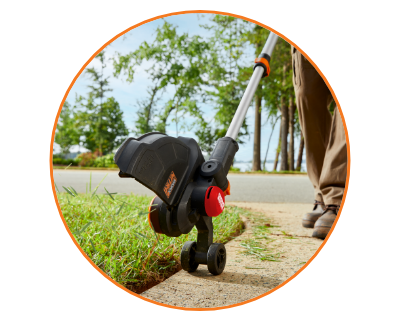 Dual-Exit Efficiency
Trim sidewalks, edge driveways, or slice through dense overgrowth with the 13" dual-exit head that's designed for smooth, elevated cutting efficiency.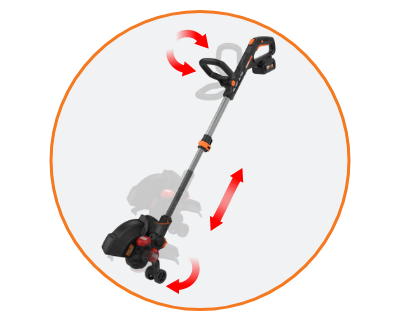 Designed for Versatility
Step up beyond standard tasks with 3-in-1 functionality to easily switch between trimmer, edger, and mini-mower modes. Whatever the task, you can heighten comfort and control using the trimmer's telescoping shaft and adjustable auxiliary handle.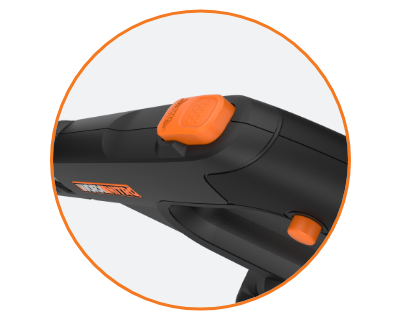 Extend Line with Ease
Never struggle to advance the trimmer line. Rely on the push-button command feed system to easily and efficiently extend the line with a simple touch.