20V MAKERX Wood & Metal Crafter - Tool Only
As low as
$0.00
Regular Price
$0.00

Multiply Your Creativity
MAKERX is a system of portable, powerful, and precise crafting tools. It puts the power you need into compact and ergonomic tools that you can take anywhere to make anything. Make your world more beautiful with MAKERX.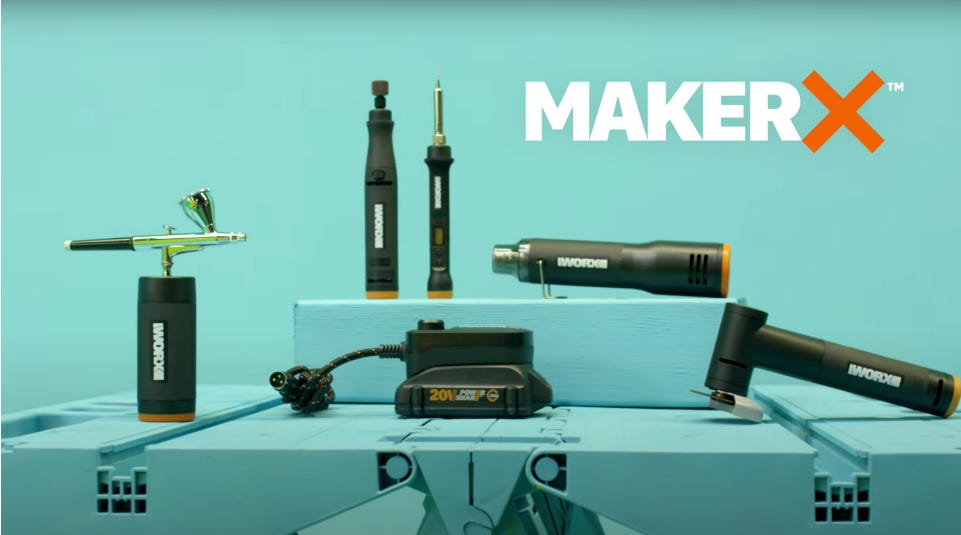 Accessorize

Solder On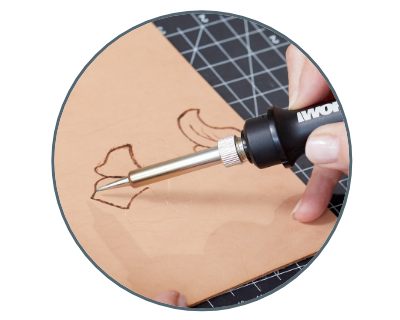 Burn Baby, Burn
Perfect for complicated pyrography designs, branding wooden boxes or signs, embellishing leather goods, metalwork, and making jewelry.
It's a Tool for Techies, Too
Repair and splice broken wires, cut and seal synthetic rope, even solder a motherboard.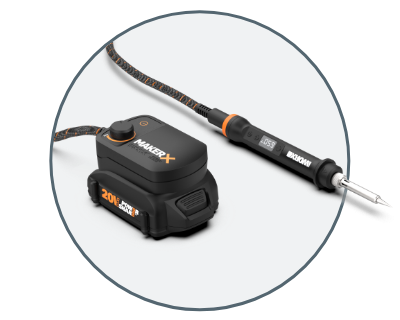 Take Your Power with You
The Hub goes where your tool goes. That's a 20V of portable power that doesn't need to be near an outlet.
*MAKERX Hub sold separately.
One feature that makes this wood burning and soldering tool so versatile is the temperature control. The Wood and Metal Crafter features dual temperature sensors to enable the crafter to reach optimal temperature in seconds. The exact advanced temperature control lets you set it precisely where it should be, ranging from 400° to 900° F. This makes it suitable for a wide assortment of wood burning, metal soldering, and patching craft ventures. It reaches target heat in a snappy 30 seconds, and burns as hot as a full-size wood burning device or soldering iron, yet in a much more ergonomic design. This allows the user to increase or reduce heat for ideal execution on various surfaces like wood, metal, leather, and manufactured materials. In fact, the micro-ergonomic suspension gives it a pencil-like hold, so you can direct heat precisely where you need it. This makes it the ideal instrument for quick electronics or jewelry repair. Temperature display, easy-to-use temperature controls, and an on/off switch are useful features included right on the tool's handle.
Typical applications for the Wood and Metal Crafter include - but are not limited to - electronics repair, DIY activities, arts and crafts, and woodworking. The best replacement for your outdated soldering iron at an affordable price, it is the perfect tool for electronic repair, jewelry-making, and metal-crafting.
The MAKERX Wood and Metal Crafter comes complete with six wood-burning tips, four soldering tips, a silicone sleeve for added grip, and a cradle stand to support the tool when not in use.