20V MAKERX ZipSnip Mini Rotary Cutter - Tool Only
3 Year Warranty
30 Day Guarantee
As low as
$34.99
Regular Price
$34.99
Details
20V ZipSnip Mini Rotary Cutter for use with the MAKERX system of portable crafting tools.
Micro-ergonomic design enhances overall user control for precise cuts.
Self-sharpening blade keeps blade edge honed for efficient cutting.
Lock-out switch prevents unintentional starting.
Cut-line indicator provides a clear reference point for following a cut-line.
4 ft. long flexible power cord allows for unencumbered movement when working.
Use the MAKERX Hub to connect to any 20V Power Share battery to power the MAKERX series of Go-Anywhere Creative Tools.
*20V battery (WA3520) and MAKERX Hub (WA7150) not included.
Max Cutting Thickness
1/4 in.
Runtime No-Load
Over 2 Hours
(1) - ZipSnip Mini Rotary Cutter
The MAKERX ZipSnip will cut cardboard, chipboard, corrugated plastic, clamshell or plastic packaging, landscape cloth, plastic sheeting, pond and shower liners, and thick fabric. This rotary cutter will also trim metal and nylon screening, chicken wire, vinyl flooring, and carpet.
New cutting blades will be available on Worx.com and other retailers. The model number for the 2-pack of replacement blades for the MAKERX ZipSnip Rotary Cutter will be WA7256.
No, the cutting speed is steady at approximately 300 rpm. The variable speed dial on the Hub is designed to work with the MAKERX Rotary Tool, Grinder, and Blower. It is ineffective on the Rotary Cutter.
Using a fully charged 2.0Ah 20V Power Share battery, the Rotary Cutter will run for over 2 hours under no-load conditions. The material being cut, feed rate, and other factors can affect the runtime slightly.
The MAKERX ZipSnip Rotary Cutter can handle materials up to ¼ in. thick.

Multiply Your Creativity
MAKERX is a system of portable, powerful, and precise crafting tools. It puts the power you need into compact and ergonomic tools that you can take anywhere to make anything. Make your world more beautiful with MAKERX.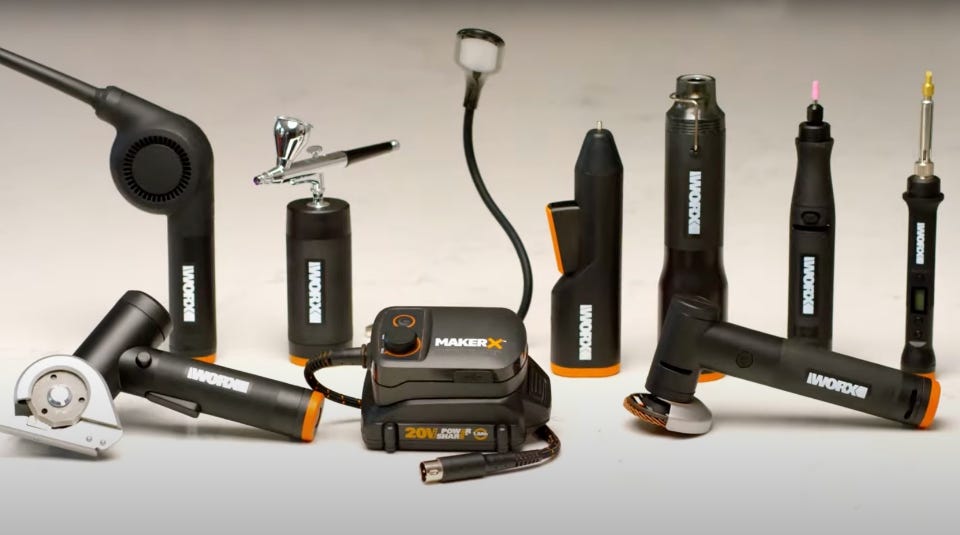 Frequently Purchased Together
Save Your Hands From Strain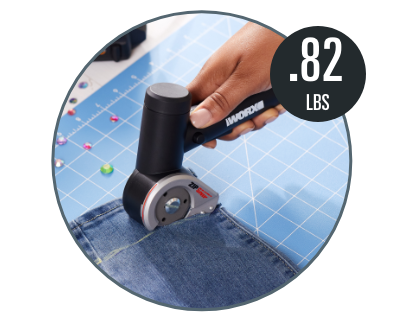 Compact Lightweight Design
Weighs less than 1 lbs. and the micro-ergonomic design makes the rotary cutter comfortable and easy to control.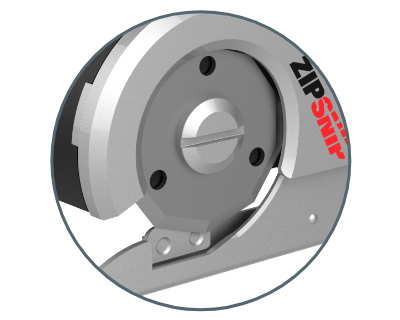 Blade Stays Sharper Longer
The self-sharpening blade keeps the blade edge honed so you can slice through cardboard, plastic packaging, thick fabric, vinyl flooring and more.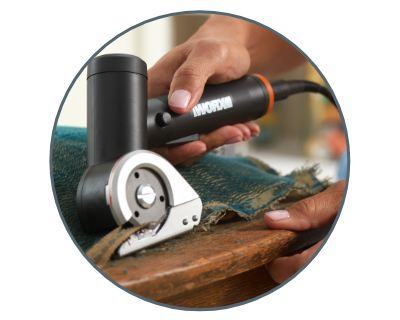 Safer Cutting
The lock-out switch prevents accidental starts, and the blade guard makes operation safer while you work than with other rotary cutters.
Ideas from the MakerX community