20V Power Share GT Revolution String Trimmer/Edge/Mini-Mower & Turbine Blower Combo Kit
3 Year Warranty
30 Day Guarantee
As low as
$179.97
Regular Price
$179.97
GET TO KNOW THE COMBO KIT
20V GT REVOLUTION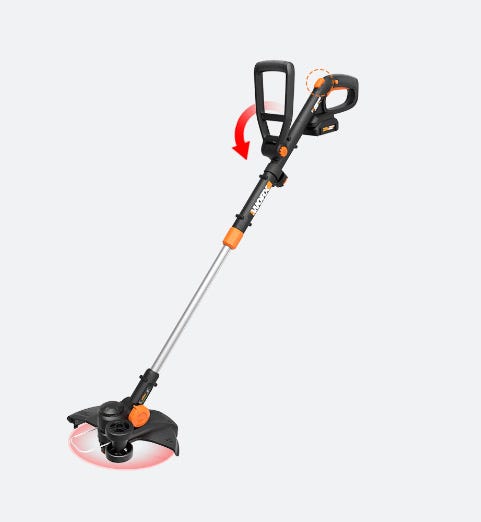 Innovative Command Feed™ extends line on command
Switch between trimmer, edger and mini-mower
Bonus spool holder keeps extra line on-board
Adjustable handle offers max comfort & control
Shaft adjusts to suit any height & posture
Trimmer head pivots 90° to reach tight spaces
20V TURBINE BLOWER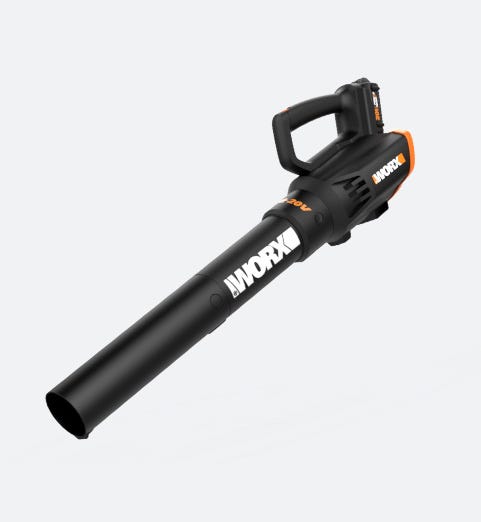 High-capacity air volume moves up to 360 CFM
2 speeds for tackling lighter & heavier jobs
Lightweight for one-hand operation
Hyper-steam air nozzle blasts away stubborn debris
PRO CURB APPEAL AT YOUR FINGERTIPS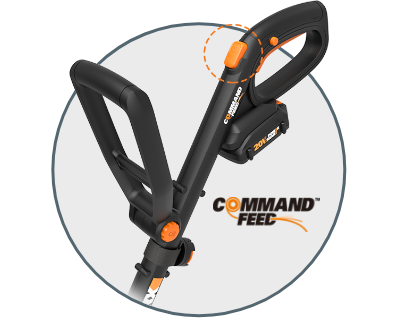 JUST KEEP TRIMMING
Innovative Command Feed™ automatically extends the spool line with the push of a button. No more stopping or slowing down.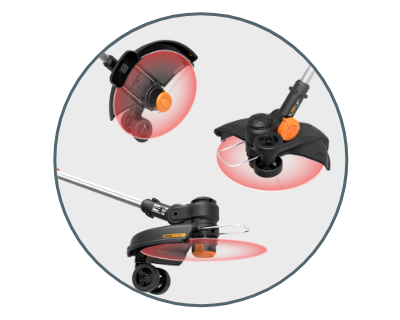 3 TOOLS IN 1
Move from one lawn task to another without missing a beat. Converts from a precision trimmer to an in-line edger to a mini-mower in seconds.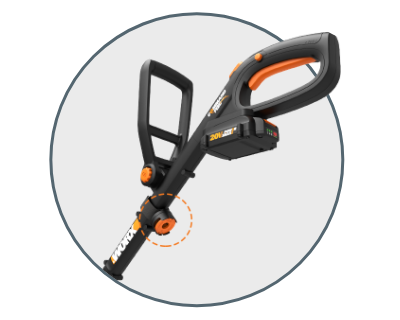 STAY ON THE JOB
New on-board spool holder lets you make spool changes on-the-go.
SAY GOODBYE TO YOUR RAKE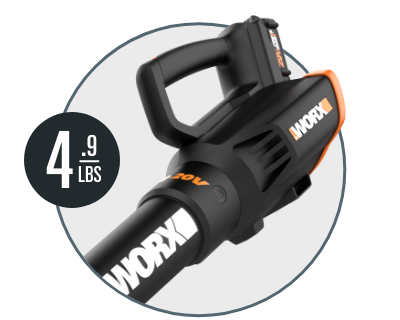 LIGHT YET MIGHTY
At only 4.9 lbs., even with the battery installed, you can clean up the whole yard and then some without getting fatigued.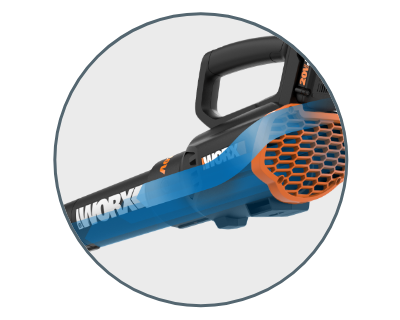 HARNESS THE POWER OF TURBINE
Powerful WORX TURBINE fan technology delivers forceful, high-capacity air volume to show those leaves who's boss.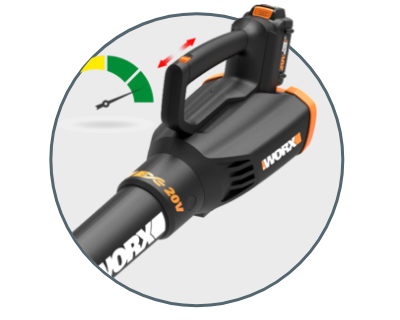 NEED FOR 2-SPEED
Choose from two speeds to customize airflow for each task at hand. Keep delicate plants intact or blast away stubborn debris.