Hydroshot Automotive & Boat Cleaning Kit
No Warranty
30 Day Guarantee
Details
The Hydroshot automotive & boat cleaning kit includes everything you need to spruce up your car or boat.
This kit includes a wheel cleaning brush, soap dispenser, and adjustable automotive power scrubber with soft bristles.
Designed for use with your car, boat, patio furniture & more to loosen dirt in hard-to-reach areas.
13.5 oz. container for your soap mixture.
Designed for the WORX Hydroshot (WG625, WG629, WG630, WG640 and WG644 Series).
Compatible With
WG620, WG625, WG629, WG629.1, WG630, WG640, WG644, WG649\
(1) - Hydroshot Wheel Cleaning Brush Attachment (WA4042)
(1) - Hydroshot Soap Dispenser Attachment (WA4036)
(1) - Hydroshot Adjustable Power Scrubber (WA1820)
More Information Coming Soon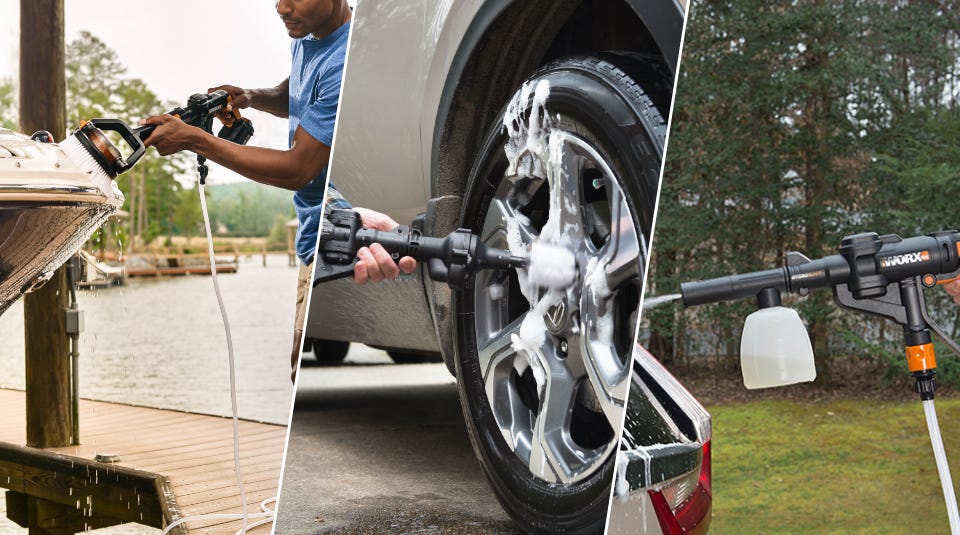 KEEP YOUR CAR AND BOAT SPOTLESS
Combined with the portable cleaning power of your Hydroshot, this kit has everything you need to clean and shine your car, boat, RV and more.