Hydroshot Turbo Nozzle
is rated out of
5
by
165
.
No Warranty
30 Day Guarantee
Details
Take your Hydroshot water stream to another level.
Delivers 360° of oscillating water power – perfect for spot cleaning.
Quick snap connection for easy installation.
Works with gas, cordless, and electric pressure washers up to 3,200 PSI / 3.0 GPM.</li>
Compatible with all Hydroshot models.
Rated Max
3200 PSI /3.0 GPM
Compatible With
WG620, WG625, WG629, WG629.1, WG630, WG640, WG644, WG649
(1) - Turbo Nozzle Accessory
The Turbo Nozzle is an accessory designed to take power cleaning with your Worx Hydroshot to the next level. One of the most popular pressure washing accessories on the market, the Turbo Nozzle makes spot cleaning faster and easier than ever before and with a quick snap connection for easy installation on your Hydroshot.
The Worx Hydroshot Turbo Nozzle delivers 360 degrees of water penetrating power with less effort for you! Using a rotating O pattern, the Turbo Nozzle moves pressurized water for maximum power. You can hold the Hydroshot steady and let the Turbo Nozzle do the work for you.
The Turbo Nozzle is used in addition to both extension lances on the Hydroshot. First, attach both lances to the Hydroshot, then snap on the Turbo Nozzle. In less than a couple minutes, you're ready to power through the tough jobs!
Regardless of the tool or job at hand, we recommend that our customers follow standard safety precautions while using our tools, including wearing safety eyewear, gloves, appropriate shoes and clothing, and keeping hair tied back. Always refer to the owner's manual for complete safety information before operating any tool.
Many replacement parts are available online under Accessories.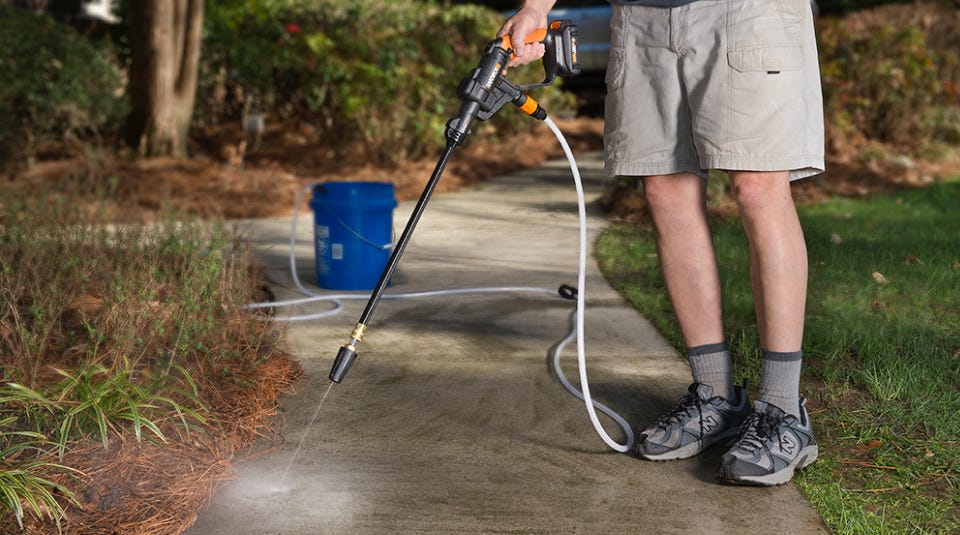 DIAL UP THE POWER
The forceful, oscillating stream from the Hydroshot turbo nozzle dislodges more dirt than using the standard lance. A cost-effective way to get even more cleaning power.
FREQUENTLY PURCHASED TOGETHER