20V MAKERX - 3pc Combo Rotary + Air Brush + Wood & Metal Crafter
3 Year Warranty
30 Day Guarantee
Accessorize

Engrave, Sand, Paint & Burn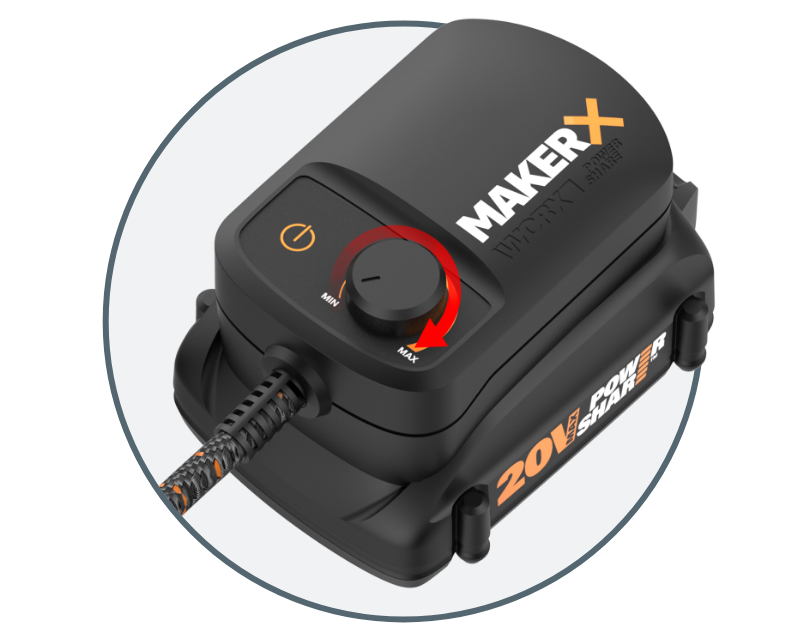 Pick up the Pace
The Rotary Tool has a variable speed control that goes from 5,000 to 35,000 RPM, which is as fast as other rotary tools in its class.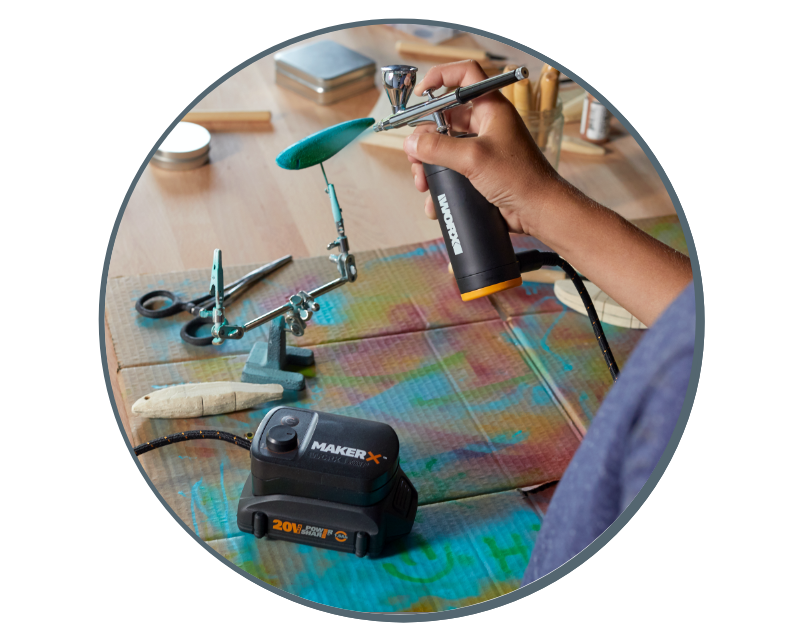 Precise & Multi-Functional
At 0.4 mm the nozzle excels at intricate design work. And the dual function trigger regulates both the air flow and paint volume.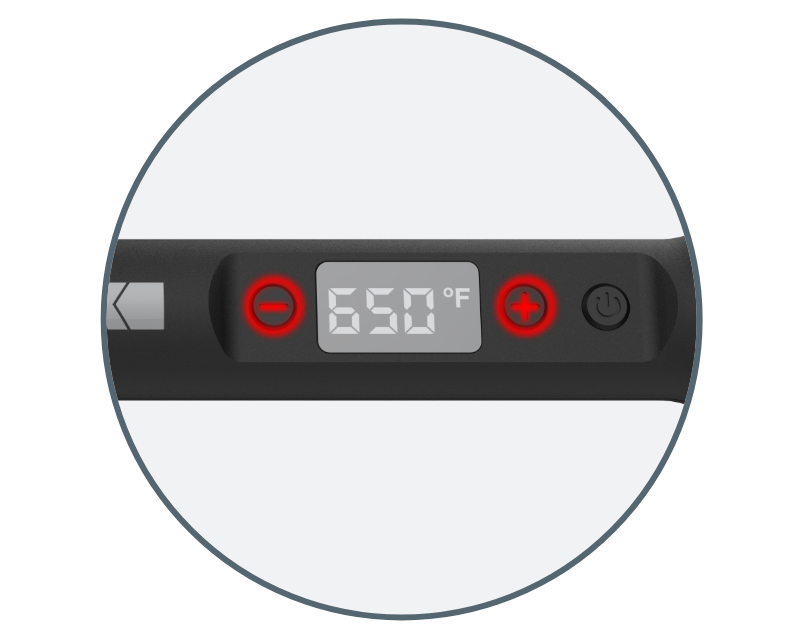 Temperature Control
The digital setting on the Wood & Metal Crafting Tool lets you pick just the right temp for the project, from 0-900° F.