20V MAKERX 3pc Combo Kit - Rotary Tool + Wood & Metal Crafter + Air Brush
3 Year Warranty
30 Day Guarantee
As low as
$209.99
Regular Price
$209.99
Details
MAKERX multi-tool combo kit featuring Rotary Tool, Airbrush, and Wood/Metal Crafter attachments.
Rotary Tool accepts accessories from all major brands.
Only 20V powered Airbrush on the market, providing longer runtime, more power and ultimate portability.
Wood Burning Tool quickly reaches target heat in just 30 seconds.
Hub and 4 ft. flexible cord are compatible with every tool on the MAKERX platform.
Multi-tool combo kit includes 57 accessories, storage bag, accessories storage case, 20V Power Share battery, charger, and the MAKERX Hub.
WX739L TECHNICAL SPECIFICATIONS
Collet Size
1/8 in. (3.2 mm)
Rated Capacity
1-1/2 in. (38 mm)
Machine Weight (Bare Tool)
0.29 lbs. (130 g)
WX742L TECHNICAL SPECIFICATIONS
Pressure Value
14-18 PSI (0.10-0.12 MPa)
Machine Weight
0.62 lbs. (280 g)
WX744L TECHNICAL SPECIFICATIONS
Max Temperature
400°F-900°F (200°C-480°C)
Battery Type
Lithium Battery
Machine Weight (Bare Tool)
0.12 lbs. (54 g)
(1) - 20V Brushless Rotary Tool
(1) - 20V Wood & Metal Crafter
(1) - 20V Power Share Battery
(1) - 20V Battery Charger
(1) - MAKERX Accessory Case
(8) - Cutting Accessories
(12) - Sanding Accessories
(4) - Polishing Accessories
(5) - Grinding Accessories
(4) - Engraving Accessories
(1) - 1-1/8 in. Drill Bit
(1) - Silicon Comfort Sleeve
The MAKERX Rotary tool ships with a 1/8" collet, and can use any standard collet on the market.
The MAKERX Rotary tool accepts all standard rotary tool accessories, provided the proper collet is in place.
Paint designated for the application is best. Make sure the paint is thin enough to pass through the nozzle without clogging. Clean the nozzle, cup, and cylinder thoroughly after use.
A fully charged 1.5Ah battery will power the airbrush for about 3 hours of continuous use.
If the Wood & Metal Crafter has not been moved for about 5 minutes, the temperature will drop to 400˚F. If the tool remains motionless for another 10 minutes, the tool will shut off all together.
On a fully charged 1.5Ah battery, the Wood & Metal Crafter will stay hot for about 45 minutes of continuous use.

Multiply Your Creativity
MAKERX is a system of portable, powerful, and precise crafting tools. It puts the power you need into compact and ergonomic tools that you can take anywhere to make anything. Make your world more beautiful with MAKERX.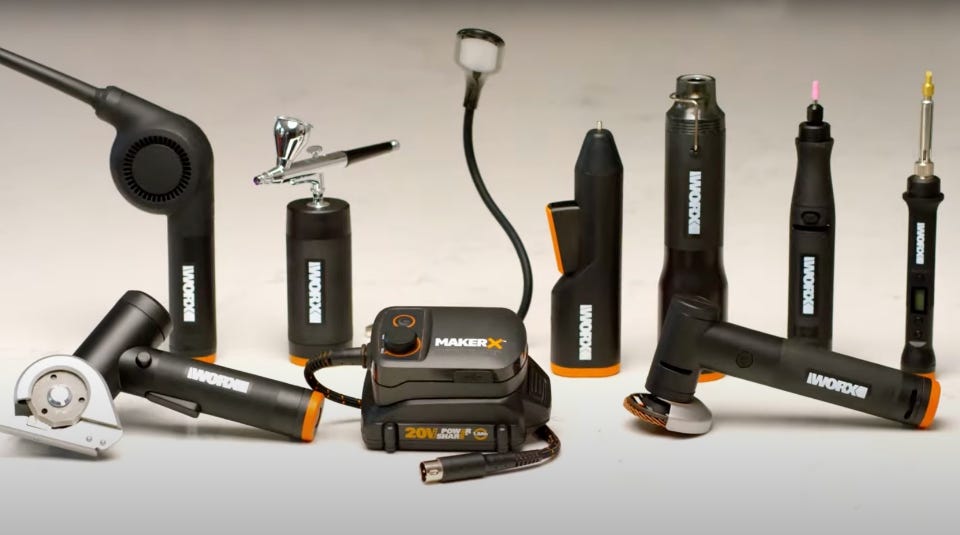 Engrave, Sand, Paint & Burn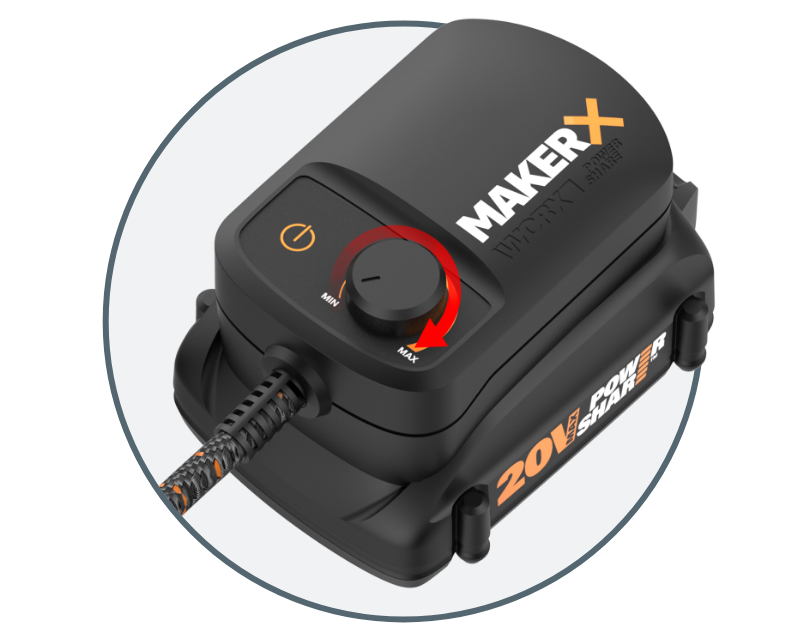 Pick up the Pace
The Rotary Tool has a variable speed control that goes from 5,000 to 35,000 RPM, which is as fast as other rotary tools in its class.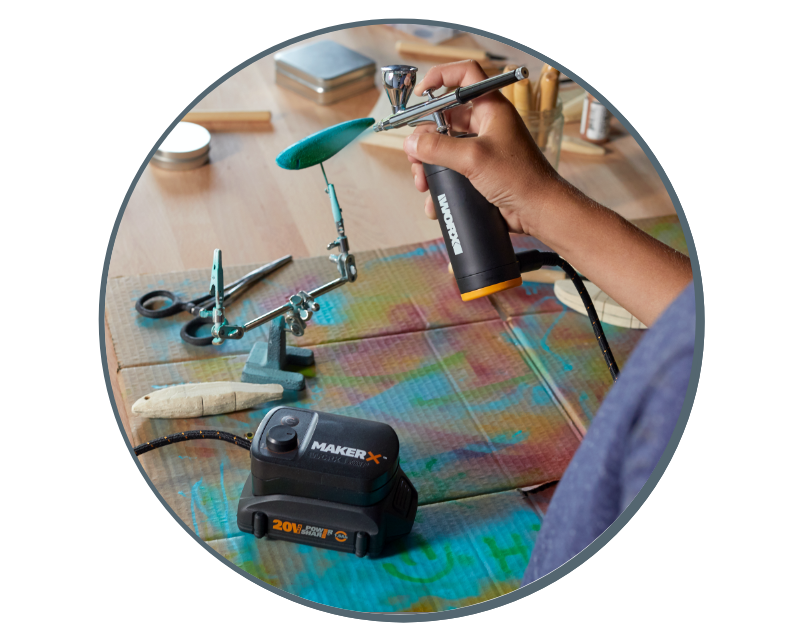 Precise & Multi-Functional
At 0.4 mm the nozzle excels at intricate design work. And the dual function trigger regulates both the air flow and paint volume.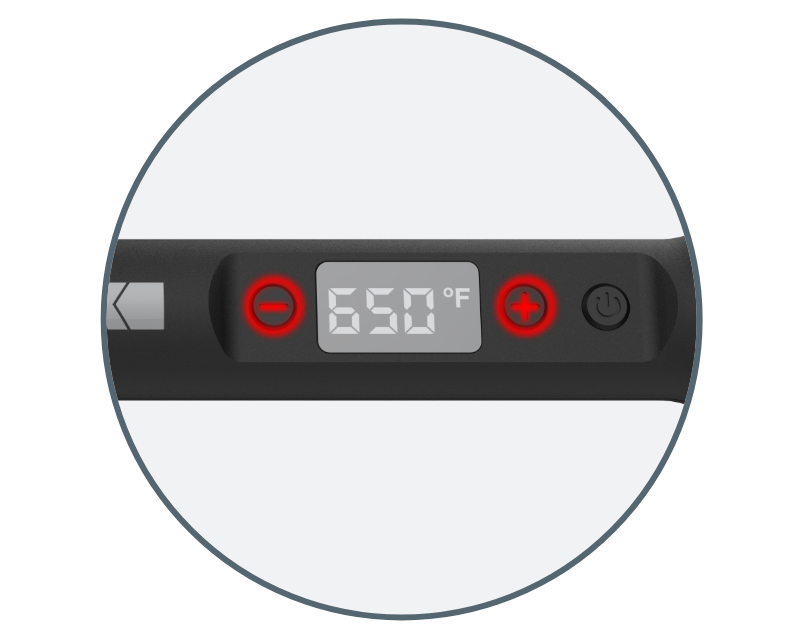 Temperature Control
The digital setting on the Wood & Metal Crafting Tool lets you pick just the right temp for the project, from 0-900° F.